Game day food: UT Austin Longhorn Jell-O Jigglers #TeamJellO
 This shop has been compensated by Collective Bias, Inc. and its advertiser. All opinions are mine alone. #TeamJellO #CollectiveBias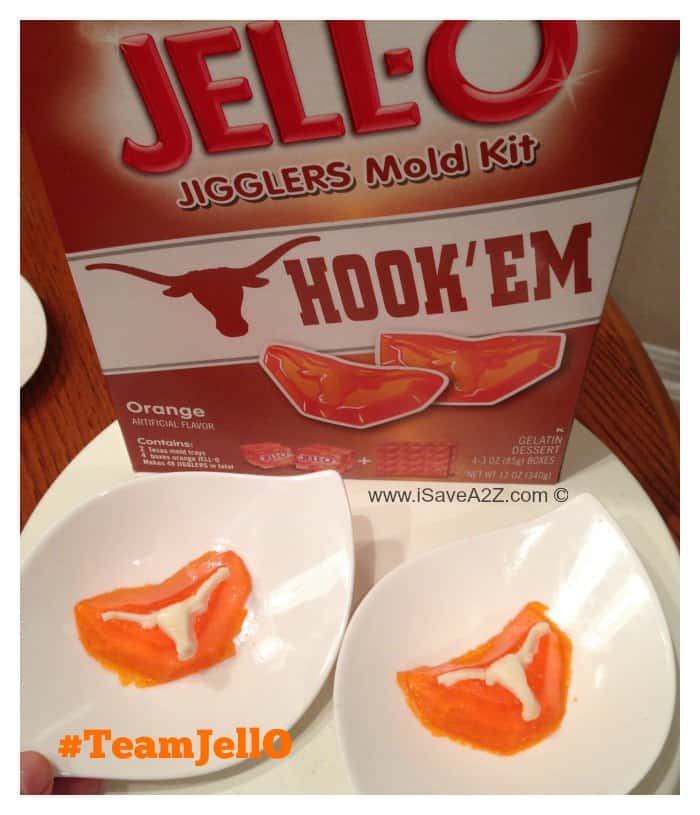 Game day food:  UT Austin Longhorn Jell-O Jigglers
I happen to be shopping in Walmart when I spotted the Jell-O University Mold Kit and immediately thought of game day food ideas.  Everyone loves Jell-O so why not include it when watching our favorite past time.  I decided right then and there that I definitely wanted to give this kit a try.  I really wanted the longhorn to stick out a bit more so I was brainstorming on what product I could use to make them white, the signature colors for the UT Longhorns baby!  There are two products that could make the longhorn white.  I could use an almond bark chocolate or I could change the color of part of the Jell-O by adding whipping cream to it.  I opted to try the white almond bark chocolate probably because I am a chocoholic.
Tip:  You can find the Jell-O University Mold Kits for your local University team at Walmart stores in the cities where they are located, but if they want to find a larger variety of schools for purchase they will have to shop online at Walmart.com.  Be sure to use the coupon when ordering on-line: SAVE 75¢ on ONE (1) JELL-O University Mold Kit (the coupon is on the Walmart.com website)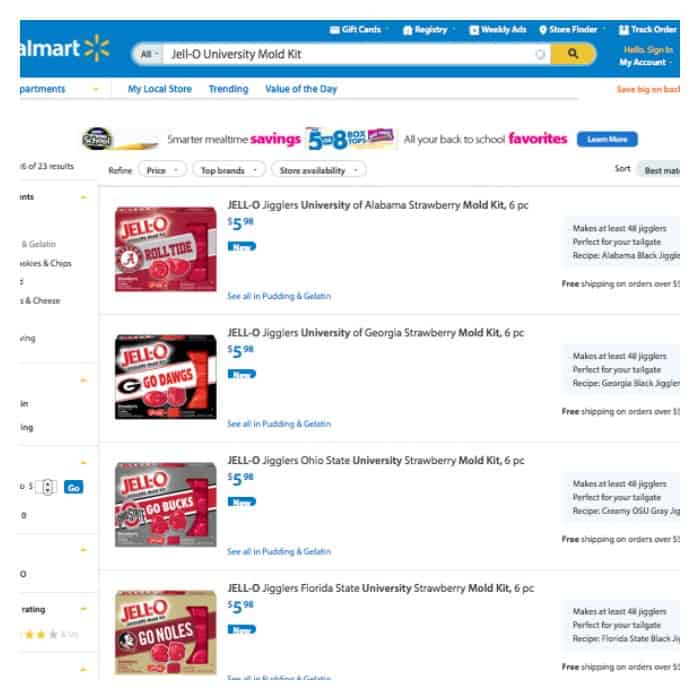 Here's how I made my UT Austin Longhorn Jell-O Jigglers.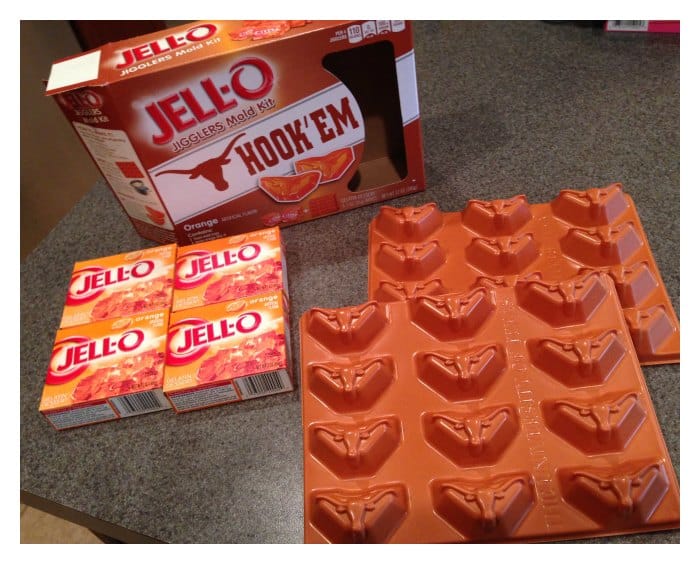 Ingredients Needed:
1 UT Austin Longhorn Jell-O Jigglers mold kit
1 cube of white chocolate almond bark
1 paint brush (new and used for food)
1 glass bowl to melt the almond bark
Non stick cooking spray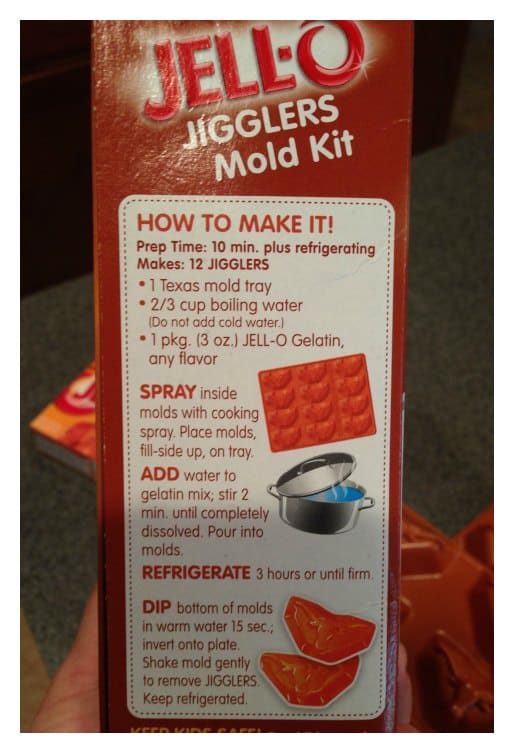 Instructions to make the UT Austin Longhorn Jell-O Jigglers:
First, I sprayed the Jell-O mold with the non stick cooking spray.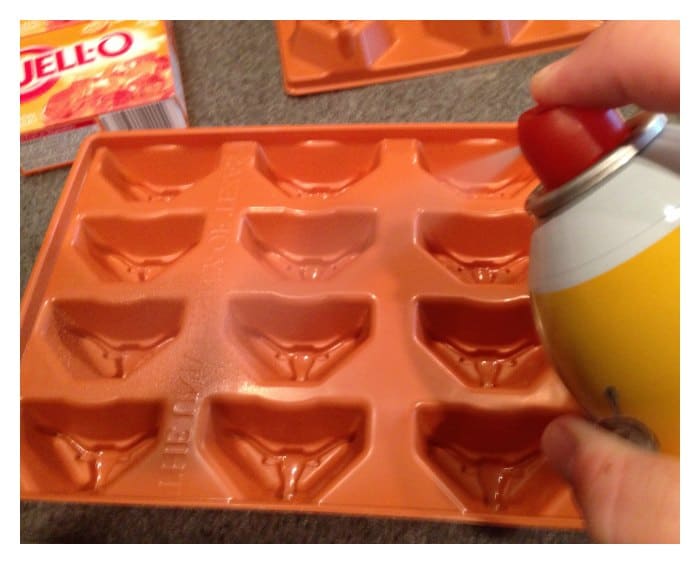 Next, I melted one cube of the white almond bark for 30 seconds, which is just enough for it to be a thick texture almost like peanut butter.  I have a high powered microwave so if you need to add another 30 seconds, please do so.  Stir in between heatings though.  Once the texture is thick and melted, take your paint brush and load it with the white chocolate.  Start painting the chocolate just inside the longhorn mold part only.  Allow it to harden.  This happens pretty fast.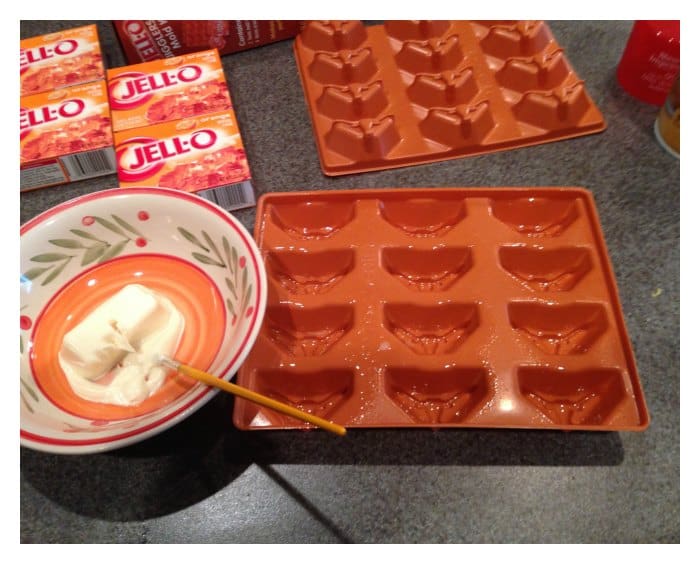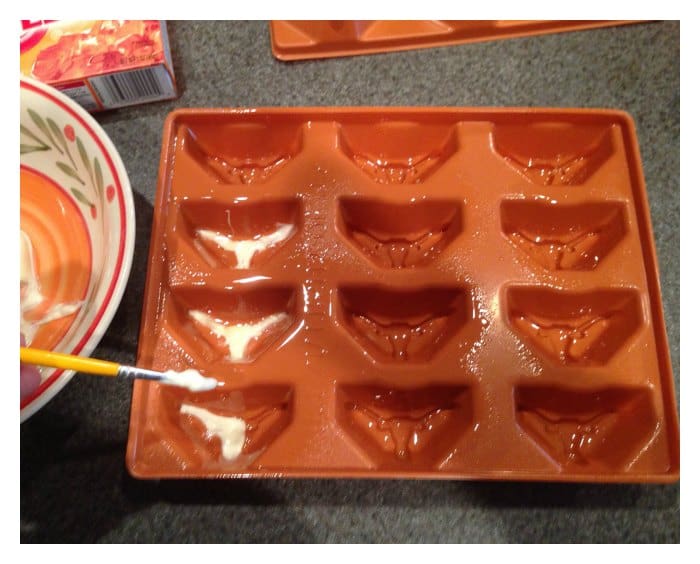 Then, I prepared one package of Jell-O as per instructions on the box.  One mold tray will use one small box of Jell-O.  I heated my water in a glass measuring cup.  This liquid will be hot.  Once you have mixed the Jell-O mixture in the hot water and all of the sugar has completely dissolved you can start to pour the liquid into the mold it.  Try not to pour it directly on the white chocolate because you don't want it to melt again.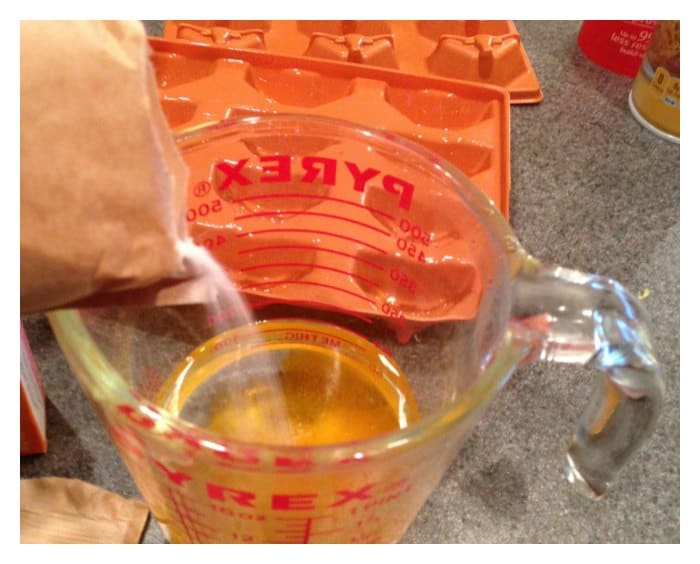 Place it in the refrigerator and allow it to set.  Repeat the steps above if you are doing multiple mold trays.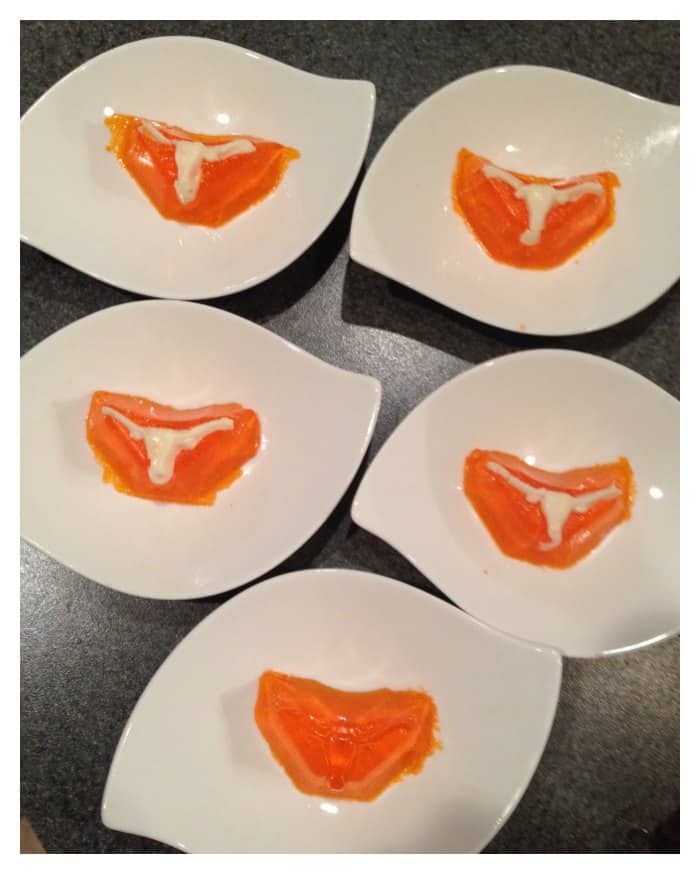 After the Jell-O has set, you will need to remove them from the mold tray.  I placed my mold kit in a tub of hot water for a minute or so to allow my jigglers to slip right out.  If the longhorns get stuck in the bottom, you can easily pull it out with your fingers and place it on the jiggler itself.  It's sticky, so it will stick to it without falling.
Serve and enjoy!  We sure did!  Hook em horns!!  #TeamJellO