Garage Sale Tips: My Secrets to help YOU make some Cash! Part Two!!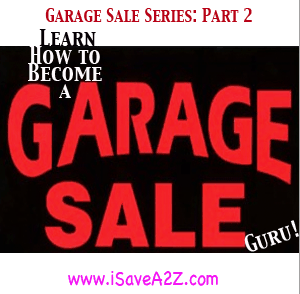 Garage Sale Tips: Part Two!!!
In case you missed the Garage Sale Tips: Part 1 you can get it here!  I gave you the full story of how I became the Garage Sale "Guru" or "Queen" as they call me!  I told you how I took $30 and turned it into a $220 profit and you can do the same with these Garage Sale Tips and Tricks!
Be sure to reference Part One for the Garage Sale Purchasing Rules!  That's very important!
Last Week I also revealed my latest find the "double chaise lounge" I found at a garage sale.  I didn't reveal the price I paid for it last time but I will in just a few.  Try to guess what you would have paid for this item before you scroll down and see the price I paid.
Here's the photo of it: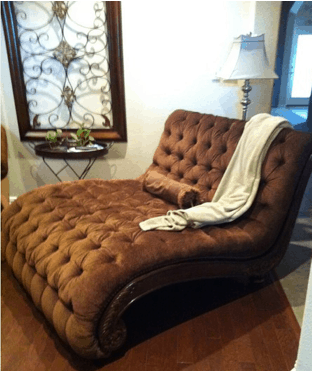 Well…  Here it is!
I paid a mere $50 to it!  Yup!  Crazy, huh?!?!!!!
Ok…  now for the second reveal!
I had a furniture dealer come to my house to purchase a desk my daughter no longer used and when he walked into my house and saw this Double Chaise Lounge he stopped dead in his tracks and asked me if I was selling it.  I immediately said No!  All of a sudden, he was no longer interested in the desk I was selling but rather the chaise lounge I wasn't selling!  lol…  He proceeded to ask me if he could look at further in detail.  I agreed.  He asked me where I got it and I told him.  Then he offered me $650 for it!  Can you believe it!!!  $600 for my $50 garage sale item!!!!   Long story short, I didn't sell it!  I love it!  Besides, the way I look at it, if a dealer is going to offer me $650 then it's probably worth much more than that!  It doesn't matter though because I'm keeping it!
Now I plan to give you the "hot" items to purchase so YOU can make some cash!!!
(Note:  Don't forget to refer to Garage Sale Tips Part One HERE for the first 10 rules you must know before you even leave your house!)
Hot Items to look for:
(these items are hot sellers on Craigslist)
1.  Kids toys are HOT!  Radio Flyer Wagons, Step 2, Little Tikes!  These items clean easily and sell fast!

2.  Kids ride on toys!  (Make sure you have the charger cords and the batteries work.  If the batteries don't work, don't bother!)
3.  Neutral colored furniture!  I'm talking about Sofa, Loveseats, chairs, bedroom sets, dining room tables, vanity desks etc…  Here's my rule with any type of furniture.  If it looks good enough to put in my own house, I will buy it to resell!   I remember one time I found this very odd colored electric blue sofa.  It was in pristine condition and cheap but I still wouldn't buy it because it's just not something I would have in my own house.
4.  All wood bedroom furniture!  I have seen all types of furniture from the 70's on up!  Don't purchase the old 70's console TV's but DO purchase any old wood vanities of any kind!  There's a hot market for those!  People love to redo them and paint them white for their daughters!  It doesn't even matter the color as long as the condition of it is nice enough to repaint!
TIP:  Don't purchase items to repaint or items you have to put work into. It will NEVER get done!  Just purchase the items low enough to where you know someone will purchase it for at least double what you paid!
4.  Area Rugs!  People love area rugs but be sure they are with no stains or tears!  I've purchase a rug before for $5 and sold it for $50!

5.  Old bicycles!  There is a hot market for old bikes!  It doesn't even matter if they are rusted!  People LOVE THEM!
6.  Old Antique items!  This one you have to be a bit careful and really know your items.  If you don't have a knowledge of antiques or you don't have a smartphone too look it up real quick then I would stay away from it.
7.  Tools!  Enough said!
8.  Anything Gold or silver because you can sell it at a jewelry store!  Or James Avery jewelry!
9.  Freezers:  Upright or boxed freezers
10.  Piano benches
11.  Kitchen Island tables
12.  Outdoor patio furniture (especially the wrought iron!)
13.  Riding lawn mowers
14.  Golf Carts
15.  Wooden Swingsets
16.  Vacuum cleaners (make sure they work)  there is a high demand on Craigslist for vacuum cleaners!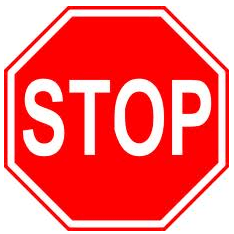 Garage Sale Tips:  Here's a list of items NOT TO PURCHASE!  These items just don't sell or take too long to sell.
1.  Clothing.  Stay away from clothing in general because it's very hard to resell.  Unless of course it's a high priced name brand that you would be willing to put on ebay but you MUST know your brands.
2.  Art work.  People don't purchase art work used.  They just don't!
3.  Electronics:  This one is tough.  If you are a techie type person and knows the latest and greatest gadgets then go for it but for most of us, we don't and for this reason I would stay away from electronics.  The market changes too quickly for you to make a buck!
4.  Shoes:  Just don't!
5.  Dishes/Nick Nacks/Crystal:  Oh my goodness…  I don't think I have ever gone to a garage sale with out seeing nick nacks everywhere!  Nobody wants them.  Run away!  lol…
6.  Christmas items including Christmas trees
7.  Tv's
8.  Refrigerators
9.  Cribs:  Unless you know a great deal and have complete knowledge it's not a recalled item
10.  Unusual Items:  I would stay away from anything that you don't have complete knowledge from unless you can look it up right then and there will your at the garage sale.  Don't purchase anything with out a complete knowledge of the value!
11.  Ikea type furniture or anything that was originally put together.  It's not worth it.
12.  Trampolines
13.  Metal Swingsets (you can purchase the wood ones but not metal!)
14.  Books
I think that about sums up al the Tips and Tricks for Reselling your Garage Sale finds for cash!  I've gathered all of this information from many different friends that buy and resell!
If you have started to resell items you found at garage sales, I would love to hear your stories!  Please email them to me:  Jennifer@isavea2z.com and I may just feature your story!
Here's my latest Garage sale find.  It's a piano bench that I purchased for $2.  I recently sold it on Craigslist for $25!  I didn't recover it or anything!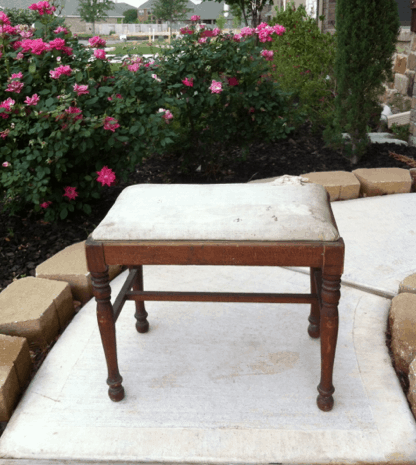 Happy Treasure Hunting iSavers!
Enjoy!!!