Keto Egg Rolls (in a bowl) Recipe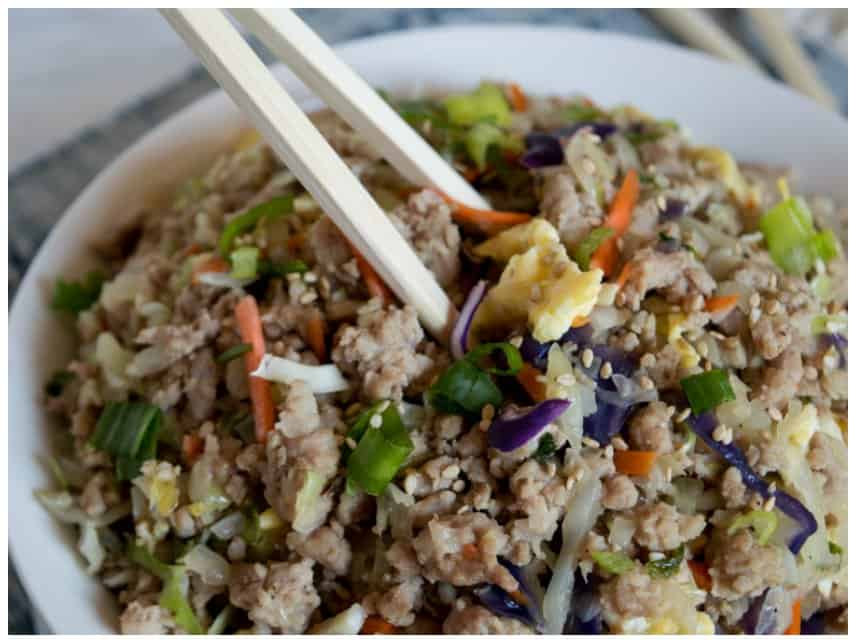 I have some good news and some bad news.  I was about to make Keto Egg Rolls but in the way, you'd think they are normally made. Man, this keto life has taken my creativity in cooking and baking to a whole new level.  Some of it is good and some of it is bad.
This Keto Egg Roll recipe turned out amazing!  It tastes just like the inside of an egg roll but without the crust.  I attempted to make a crust but that's a whole other story.  I will share more about that below after I explain this Keto Egg Roll in a bowl recipe.
Ketogenic Diet Tips & Information:
This recipe is quick and easy.  It's one of those meals you can whip together when you have been busy all day and you just don't have much energy to put into dinner.  As long as your ground pork is defrosted and you purchase a bag of trio color coleslaw mixture, you are good to go!  You can cut up a head of cabbage if you want, and sometimes I do, but this recipe shows how to do it the easy way.
Keto Egg Rolls (in a bowl) Recipe Ingredients:
1 pound ground pork

1 teaspoon of sesame oil

1 cup of green onions, chopped

2 tablespoons of ground ginger

1 tablespoon of minced garlic

1 1/2 teaspoons of salt (or to taste)

1 teaspoon of ground black pepper or to taste

16 ounces of trio color coleslaw mixture

2 eggs, scrambled

sesame seeds to garnish

1/4 cup liquid aminos (or soy sauce if you prefer)
Keto Egg Rolls (in a bowl) Recipe Directions:
1. In a large pan over medium high heat, add in oil and once heated through add in pork, salt and pepper. Cook pork until browned, about 6-7 minutes, stirring as needed. 
2. Add in 1/2 cup of green onions and ginger, lower heat to medium and continue cooking for 3 minutes, stirring as needed.
3. Gently add in coleslaw mixture, stirring occasionally until coleslaw is tender.
4.  Add in the liquid aminos (or soy sauce) and precooked scrambled eggs. 
5.  Cook for an additional minute and taste to see if it needs additional salt and pepper.  Then top with the remaining green onions and serve.
See, it's fairly easy!  It's a hearty recipe that's full of flavor too!
Now, let me tell you how I attempted to make Keto Egg Rolls with dough!  See that experiment below!
Here are the photos I took while this recipe was being made and the nutrition label: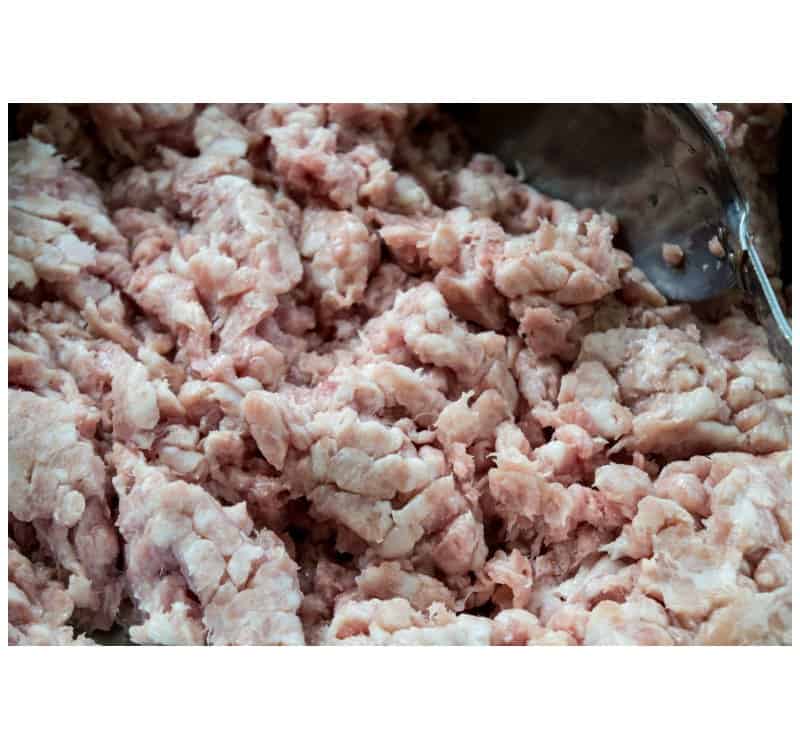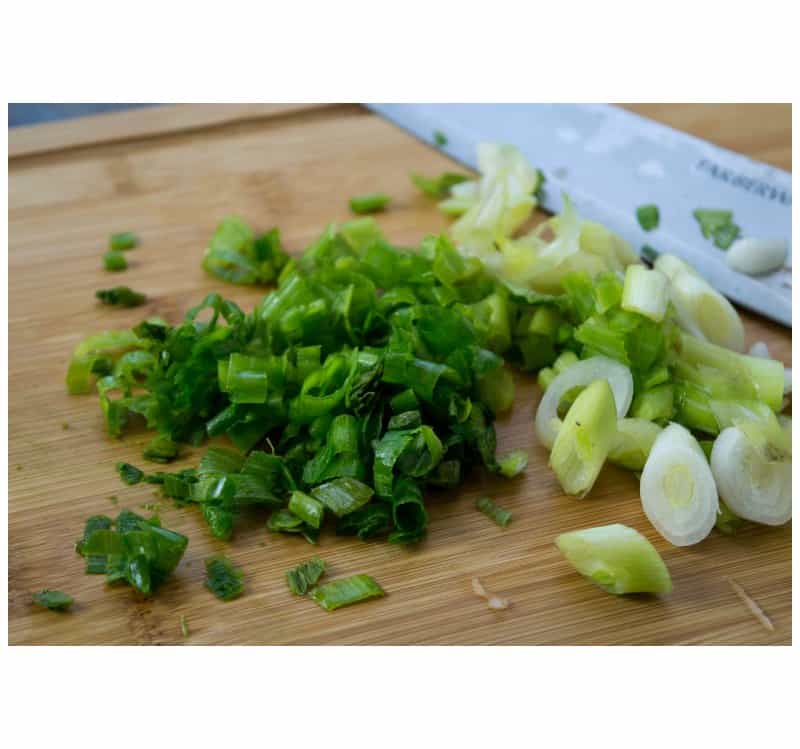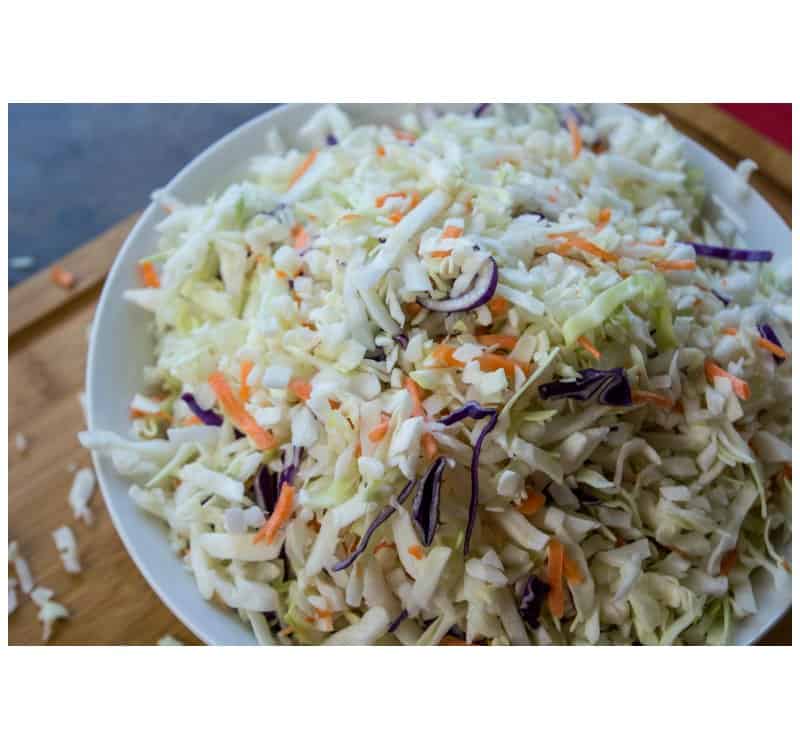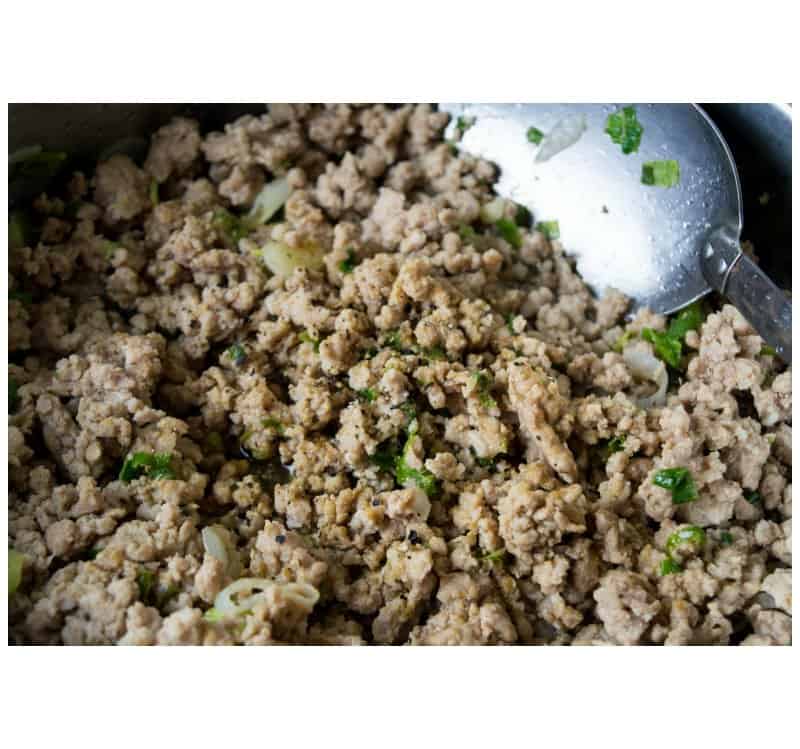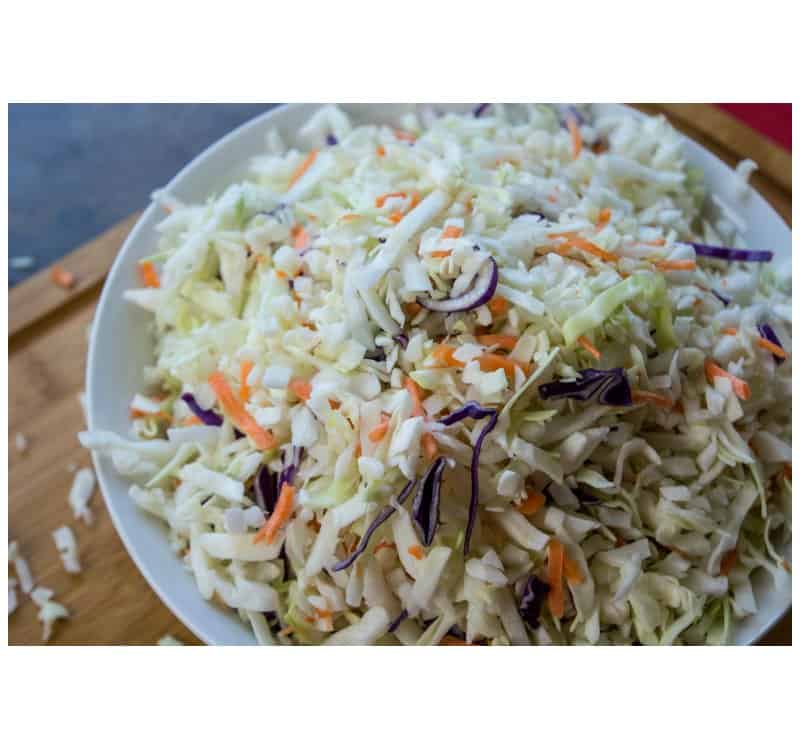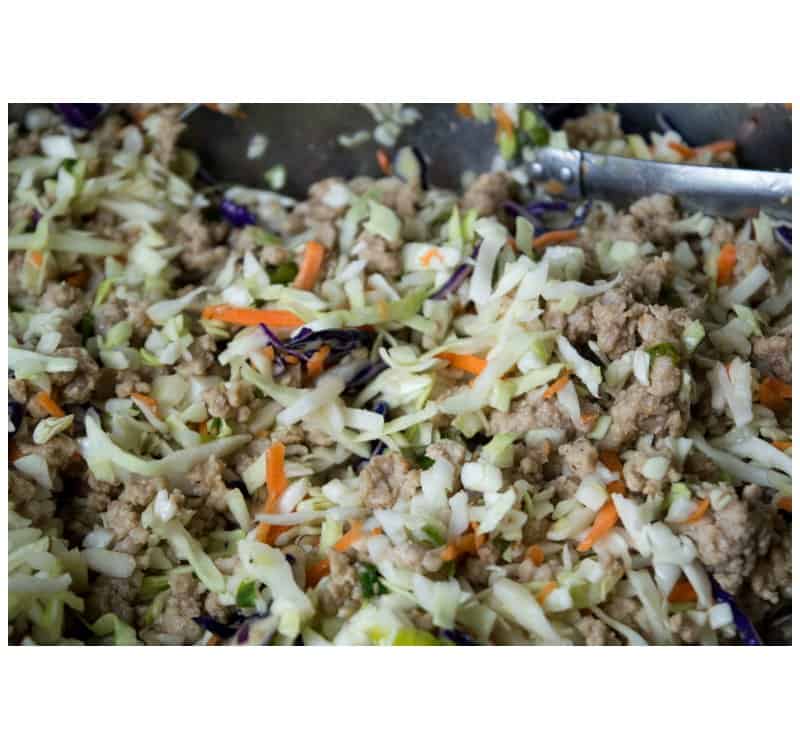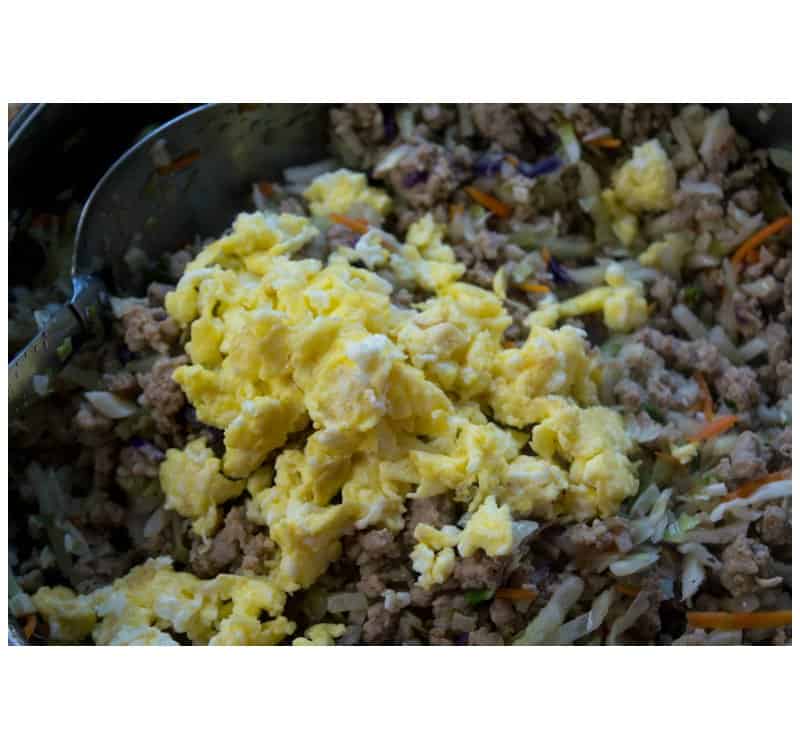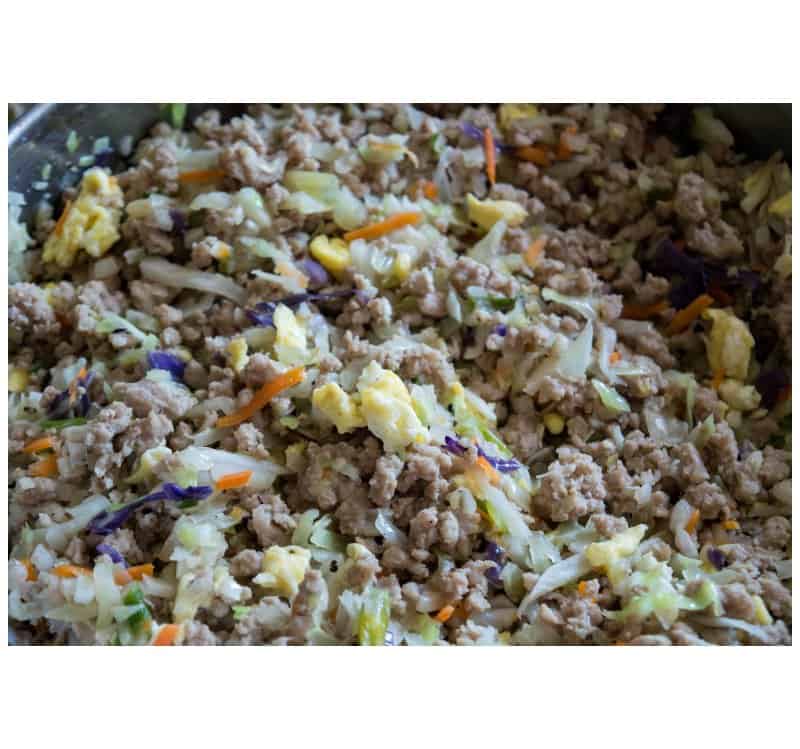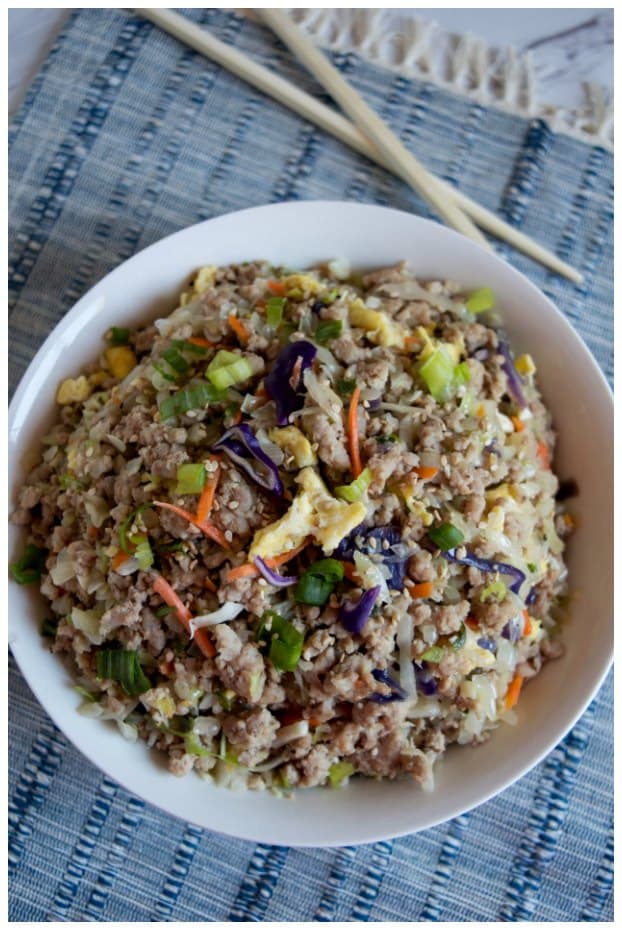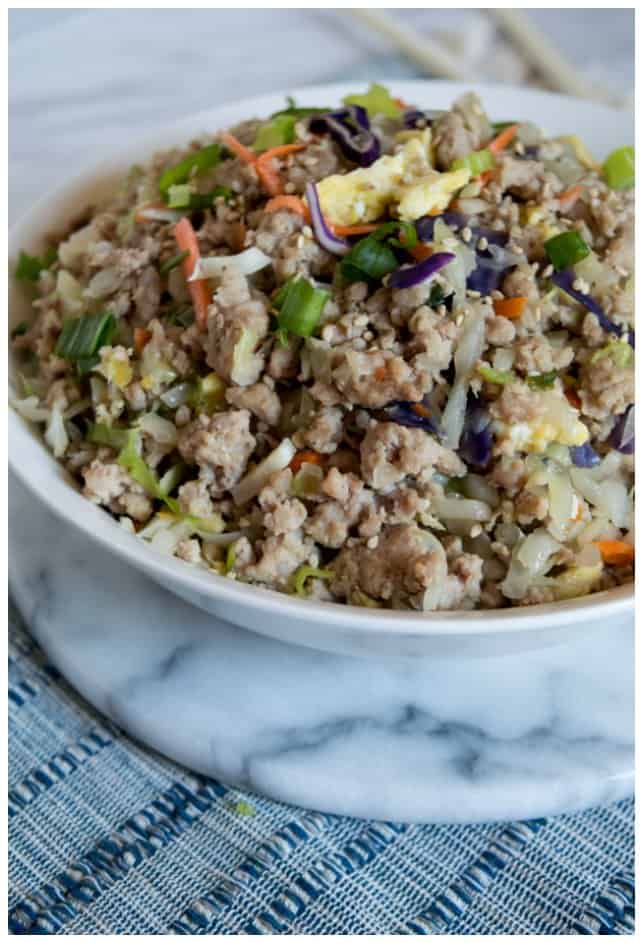 Now for the Egg Roll experiment.  I used the fat head dough recipe in this recipe:  Fat Head Dough Recipe  I added a 1/4 teaspoon of Xanthan gum powder to the dough as a binder.  I made the dough exactly the same way I did in the recipe but then I rolled it out into rectangles.  I added a few spoonfuls of this center mixture in the middle, wrapped them up and baked them.  They tasted amazing!  They did not taste like an egg roll wrap though.  They tasted more like a hot pocket type wrap.  I rolled the dough really thin when I made these too.  I would not call this recipe a good egg roll wrap but the family ate them all because they still taste good.  Stay tuned because I am determined to make an egg roll wrap soon!
This is what that process looks like: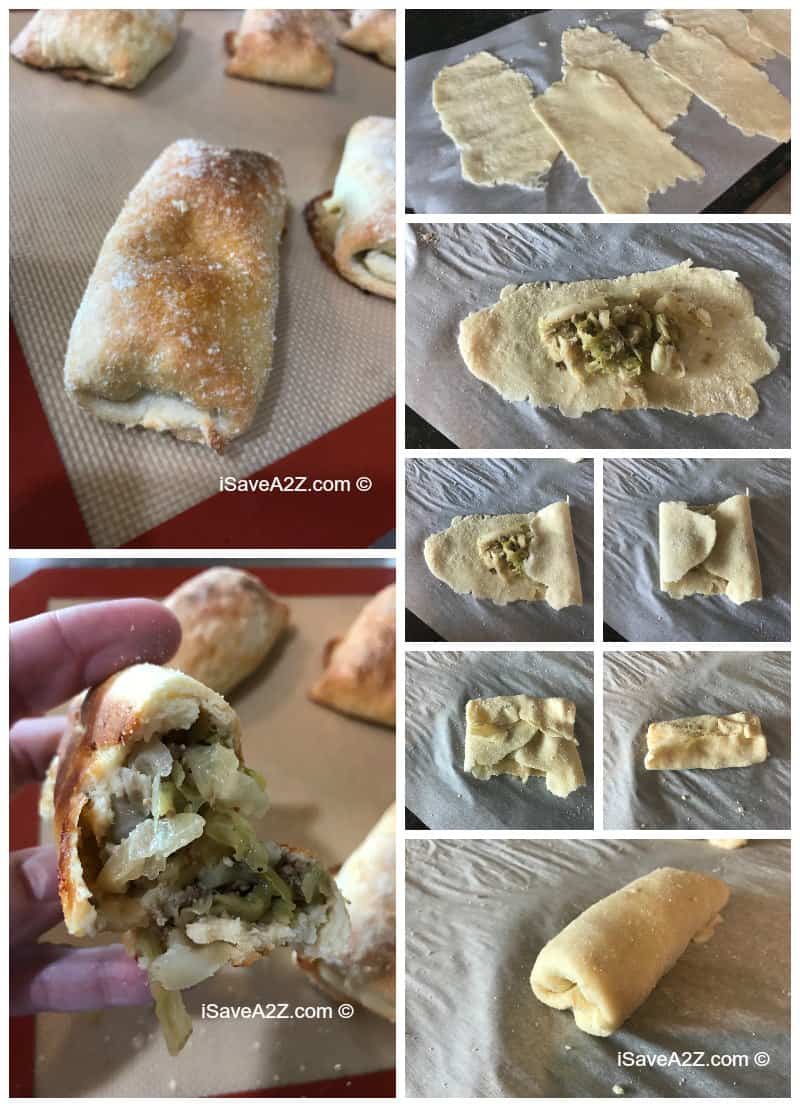 Feel free to Pin It on Pinterest for later too!