Keto Subscription Box Makes an Excellent Gift Idea for Keto Dieters!
I've got so many friends that are doing the Keto diet and the one thing I am starting to think about is gifts for birthdays and holidays.  It can be such a taste to try and find just the right gift for that special person especially if they just started the Ketogenic Diet.  I've got an idea!  This Keto Subscription Box makes an excellent gift idea for Keto dieters!  No seriously!
It felt like Christmas when I opened this box.  The funny thing is that I knew it was coming when I ordered it but all the ingredients were a big surprise!  I ordered a Keto Subscription Box from Keto Delivered!
This is a very convenient way to try new Keto approved products to see if you like them or not. I was over-the-moon excited when I received some Keto friendly cereal in my box!  I didn't even know a product like this existed.  Another perk, there were extra savings coupons in the box in case I wanted to order more of the Keto products I love!  I'm not sure if they do this all the time or not, but I was happy to see the savings.
The box is priced just under $40 and the value of the items in the box is always over $4o!
Go ahead and treat yourself by grabbing a Keto Subscription box here.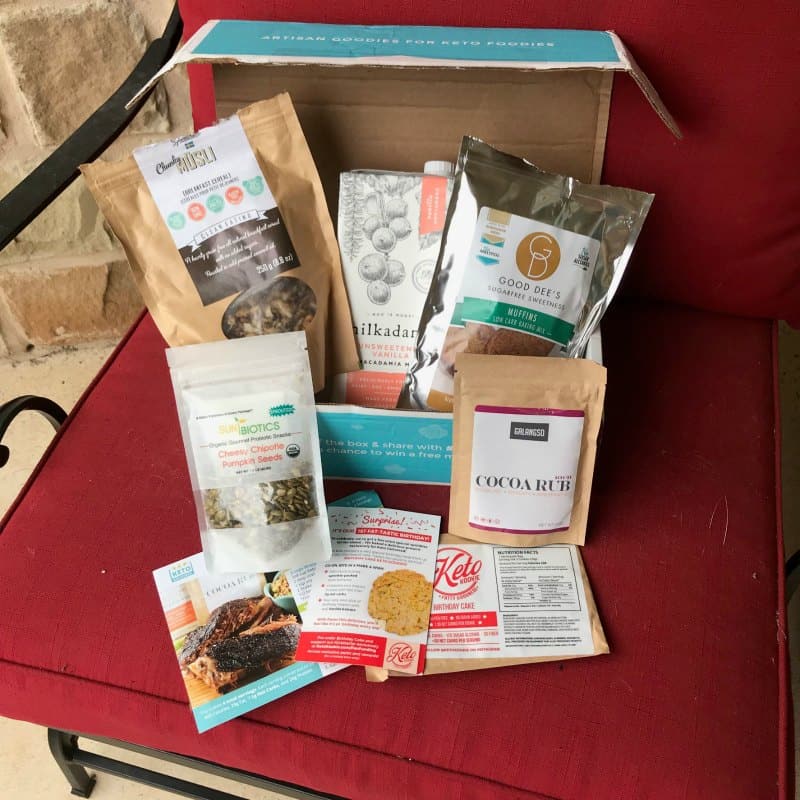 UPDATE!!  Here's my December box!  It comes with a Pumpkin Cheesecake recipe!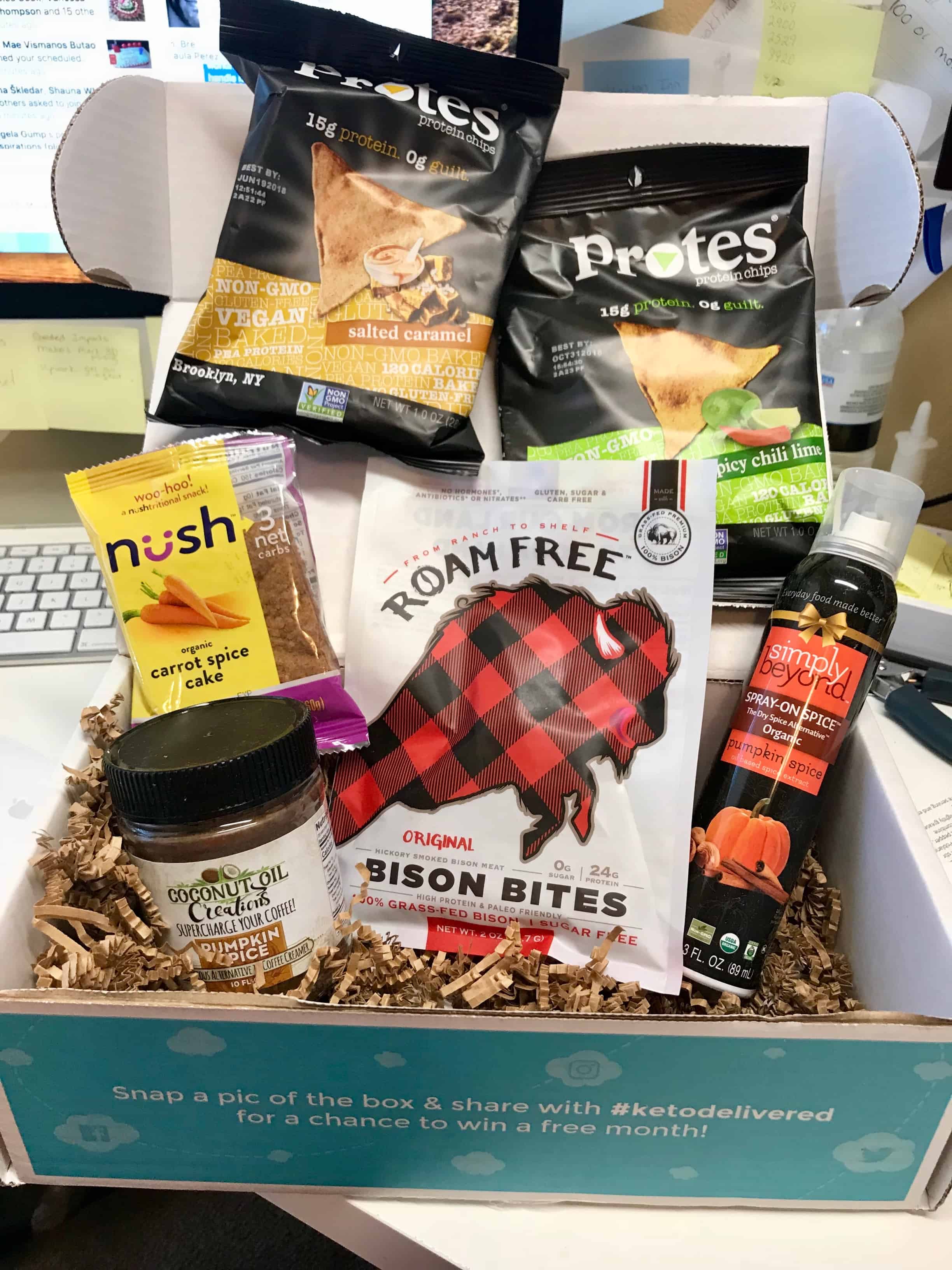 If you want to get started on the Keto Diet but don't know where to start, this Keto Diet page has many resources from Keto grocery lists to Keto Meal plans to help get you started!
I would also like to invite you to join our private Facebook group:  Low Carb Inspirations (plus Keto Friendly Recipes)
We have a group of amazing individuals who are always willing to help in every step of the way.  I'm not sure what I would do without their support.  Surrounding yourself with like-minded people who are going through the same journey has been extremely valuable to me.