Smoked Beer Can Chicken
I have been wanting to try and make a Smoked Beer Can Chicken for a while now. I love to have the grill and/or smoker going year round and have heard this is a great way to make a delicious and moist chicken. I've seen someone throw beer onto the grill when the fire gets too high…but that's not exactly what I am looking for. This is where you actually insert a can of beer into the chicken. I am finding that there are several different seasonings and a couple different methods that can be used. Some use this special beer can chicken holder or a wire can holder and some don't. So here is what I've discovered on how to make Smoked Beer Can Chicken.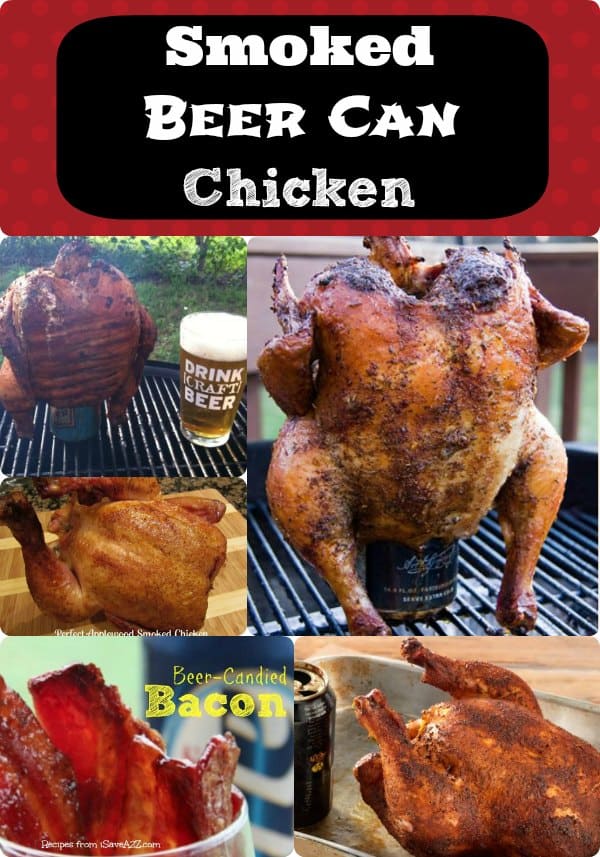 This is an Applewood Smoked Chicken and looks mouth watering! The applewood comes from wood chips or chunks that you place in your grill. This recipe uses simple seasonings and the beer makes the chicken so moist and tender!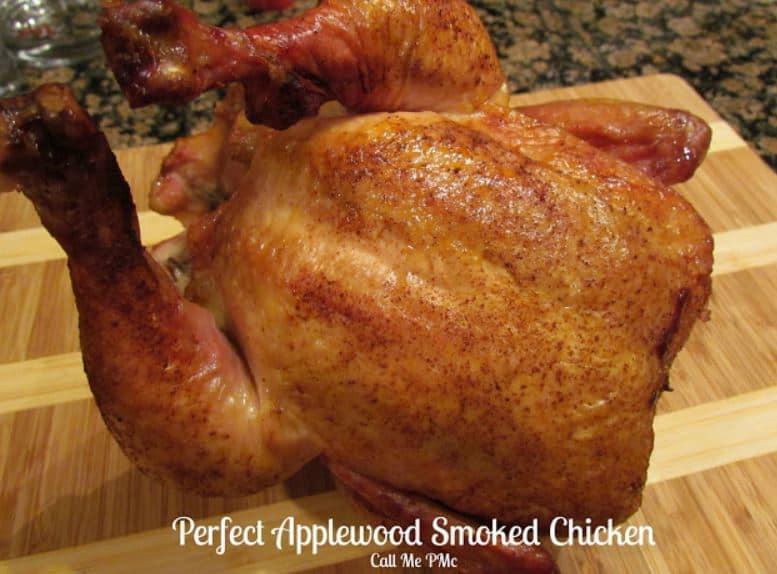 Photo credit by Call me PMC
This recipe calls for dark ale, brown sugar, chipotle chili powder and is smoked with Oak wood. The chipotle chili powder should give it a nice little kick. You can get the full recipe on the Weber website and also get step-by-step grill skills to smoke your chicken perfectly. Notice the extra holes in the top of the beer can too. I am assuming that helps get more flavor into the meat.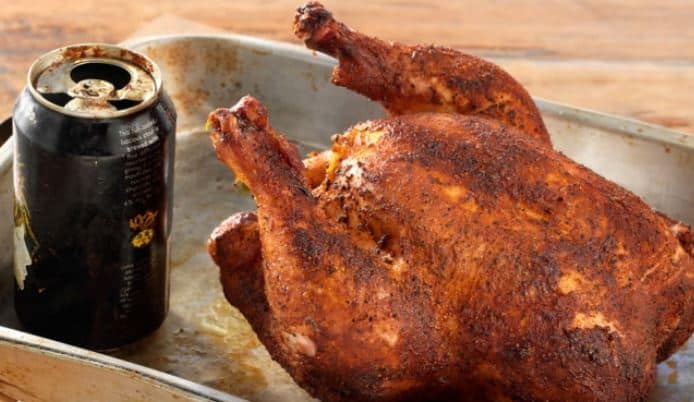 This recipe from, Drink Craft Beer, also uses the chipotle powder (I'm starting to see a trend here). They use a lighter beer and smoke the chicken with black cherry wood chips. You can also get a recipe for homemade BBQ sauce!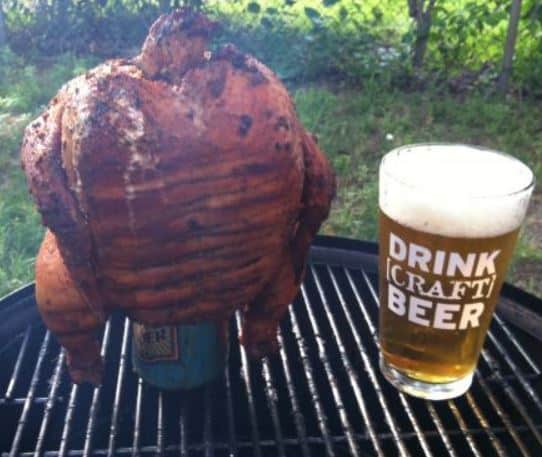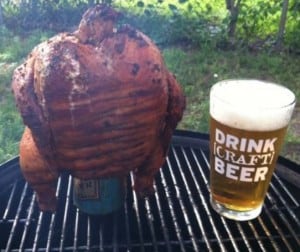 WOW!! Check out this Cajun Rub and Smoked Guinness Beer Can Chicken!! This uses Guinness beer, a Cajun spice mix that you make yourself and wine infused wood chips. Yummy!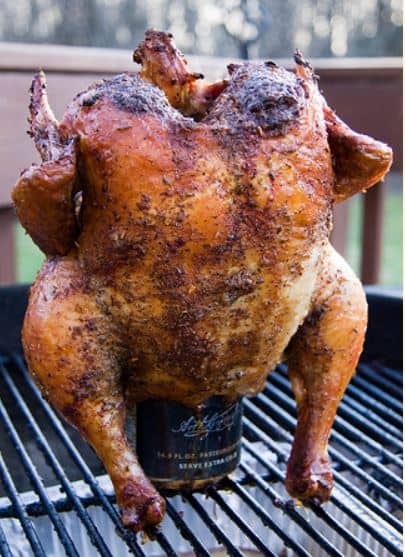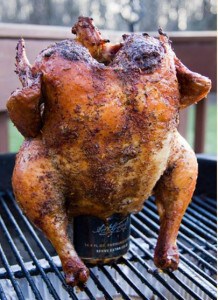 Photo credit by Another Pint Please
There are so many different beers and spices that you could use, the possibilities are endless! Something that we tried that turned out amazing is our Beer Candied Bacon Strips! You are not going to believe how delicious these are. Since you'll have the beer and brown sugar out anyway, give these a try too.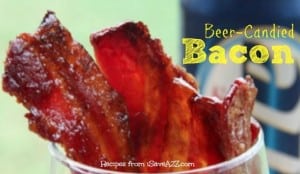 And if you happen to be looking for grilling recipes, I highly suggest reading this one: Beer-Can Chicken: And 74 Other Offbeat Recipes for the Grill
Smoked Guinness Beer Can Chicken
Cajun Rub and Smoked Guinness Beer Can Chicken
Cajun Rub and Smoked Guinness Beer Can Chicken