Apple Cider Vinegar Benefits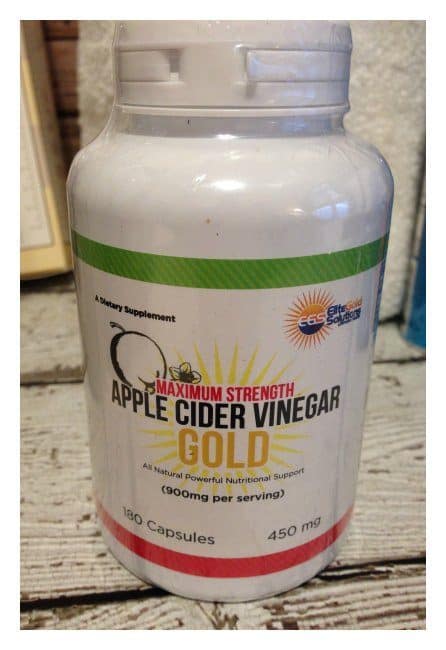 Apple Cider Vinegar Benefits
Apple Cider Vinegar benefits way more than what I thought in the beginning.  I just can't get over the taste of it though. Have you ever tried this stuff in liquid form? It's gross. My doctor told me I should take a tablespoon a day to help regulate my blood sugar. He told me to just swig it and before you know it you will get used to the taste. Um, not! I thought I was gonna die the first time I took the very first shot of Apple Cider Vinegar. It's powerful stuff I tell ya. I probably stood near my kitchen sink for about 5 very long minutes before I even got the courage to down this nasty smelling stuff. As soon as I took it, my breathing escalated and it went down the wrong way. I felt my wind pipe burning as I tried to breathe. I was trying to inhale air through the pain and it caused me to make a high pitched squealing sound. I was really scared at the time. No one was home but me. I was seriously gasping for air because it felt as though my airway was partially blocked. It probably only lasted for about a minute but that was the longest minute of my life! That was the first and last time I ever downed Apple Cider Vinegar in the liquid form. Never again.
My doctor still wants me to take it so I decided to look into other options. That's when I learned you could get this in a pill form. Hallelujah! I can still get the benefits of Apple Cider Vinegar with out all of my previous fears. WebMD talks about some of the medical uses it helps with including Diabetes, High Cholesterol, Hearth health, Cancer, and even Weight loss. I would highly suggest you talk to your doctor before you take Apple Cider Vinegar on your own though because it can interact with diuretics, laxatives and other medicines for diabetes and heart disease. I can also tell you it really does help with weight loss too. That's probably a result of having a normal blood sugar level.
I've been able to find a Apple Cider Vinegar supplement that works for me. I take the Elite Gold Solutions 450 mg supplements. I found them here on Amazon.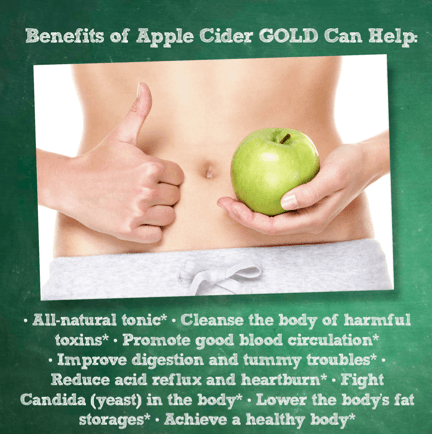 A POWERFUL REMEDY TO GET YOUR APPLE A DAY & OPTIMIZE YOUR HEALTH & WELL-BEING
Elite Gold Solution's Apple Cider Vinegar Gold is the purest, all-natural, sweet apple cider derivative packed with an abundant source of vitamins and minerals, all without the tart taste!
Apple cider vinegar is rumored to be a magical elixir to help with weight loss and digestion. Its medicinal uses date back to the time of Hippocrates, the father of medicine, who noted it as a remedy for many ailments with zero known harmful side effects. While the health factors are not yet proven, consider trying our Apple Cider Vinegar Gold as an inexpensive natural remedy.
Benefits of Apple Cider GOLD Can Help:
•-> All-natural tonic*
•-> Cleanse the body of harmful toxins*
•-> Promote good blood circulation*
•-> Improve digestion and tummy troubles*
•-> Reduce acid reflux and heartburn*
•-> Fight Candida (yeast) in the body*
•-> Lower the body's fat storages*
•-> Achieve a healthy body*
Experiene the Elite Gold Superior Advantage
~> Free of harmful additives and preservatives
~> Tested for total purity and potency
Purity & Potency Guaranteed:
– Unique Superior Formulation, Gluten Free
– Does NOT contain milk, egg, sugar, salt, yeast, peanuts, wheat, gluten, corn or soy
Made in USA, GMP Certified – Highest Quality
Don't Wait, Try This Powerful Health Elixir So You Can Experience Better Health Today
I received one or more of the products mentioned above for free using Tomoson.com. Regardless, I only recommend products or services I use personally and believe will be good for my readers.