Christmas Activities To Do with Toddlers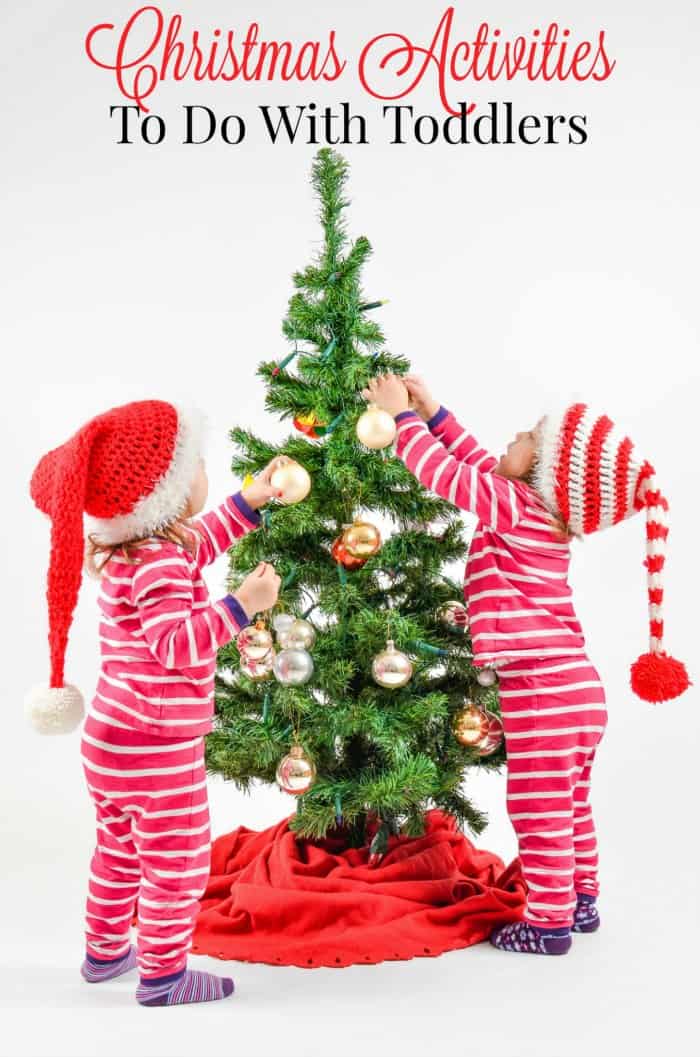 Getting your kids involved in the holidays is so much fun, and these Christmas activities to do with toddlers will bring back the joy of the season. These fun activities and ideas will remind you of your childhood, and of course will bring tons of smiles to your kids faces. From simple reminders to fun crafts, this list is a great way to spend some time with your kids during the holidays.
Christmas Activites To Do With Toddlers
Make paper chains. There is nothing more classic on our list of Christmas activities to do with toddlers than this fun and simple craft. Younger kids can help you wth gluing the chains together, while the older preschool age can practice their cutting and scissor skills by cutting the strips of paper for you. It's a great craft that also teaches about colors, patterns and shapes.
Gather pine cones for displays. Kids love going on nature walks, and even the youngest in your home can help pick up pine cones and gather them from your yard or driveway. Give them a bag and have them help you gather up the pine cones you can then glue together to create a wreath, add cinnamon essential oil to for a scented pine cone or even display in a bowl as a holiday centerpiece.
Do handprint and footprint paintings. There are dozens of fun ways to use a painted hand or foot to create a reindeer, Santa Claus or even a Christmas tree. Grab the construction paper, green, red, white and brown paint and have fun getting your kids a bit dirty to create cute pictures to hang around your home for the holidays. Make sure to date them for the year and add your kids name to them so you'll be able to file them away as a keepsake to track their growth through the years.
Bake holiday cookies. Even toddlers can have fun helping you roll out sugar cookie dough, adding sprinkles or even helping you ice them. Wash their hands, grab the kitchen stool and an apron and enjoy the giggles and occasional licking of fingers as you create yummy treats for your family.
Read the Christmas story together. Toddlers love having you read books to them. This year one of yoru new Christmas activities to do with toddlers can easily be to sit down each day and read a part of the Biblical account of the Christmas story. You may also grab other holiday themed books to read to your kids for fun snuggle time you both will love.
Make homemade paper snowflakes. Grab the construction paper and safety scissors to teach your kids how to make their own homemade paper snowflakes. It's a great way to decorate their room for the holidays inexpensively, as well as to help them with their scissor and cutting skills.
These great Christmas activities to do with toddlers will surely bring tons of smiles to their faces this holiday season. They will have tons of fun working with you like a big kid, and you'll love sharing something fun and new with your kids from your childhood.