Cool Gear Product Review
I just got my hands on some Cool Gear Products that I have to tell you about! Cool Gear, which is the name of the brand, has all kinds of products from insulated cups to lunch bags. You've probably seen these products at your local Walmart or maybe even at CVS. Or maybe you've seen them on Good Morning America!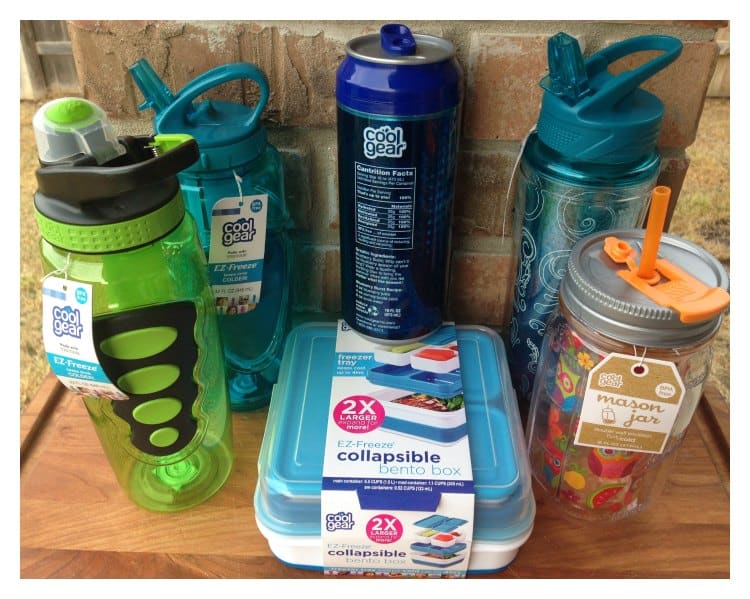 So what's the buzz about these products anyway? Well, they are cool! There is something about the design that makes you want to carry them with you every where you go. I'm not talking the visual designs but rather the way the cups are made. The visual designs are cool too don't get me wrong but when you can hold a cup and have it fit comfortably in your hand it's a must to keep it with you. These cups are well insulated so your drinks stay cool for hours on end.  I'm a huge fan of Owls so I fell in love with the Mason Jar Insulated Owl cup but my favorite is this one: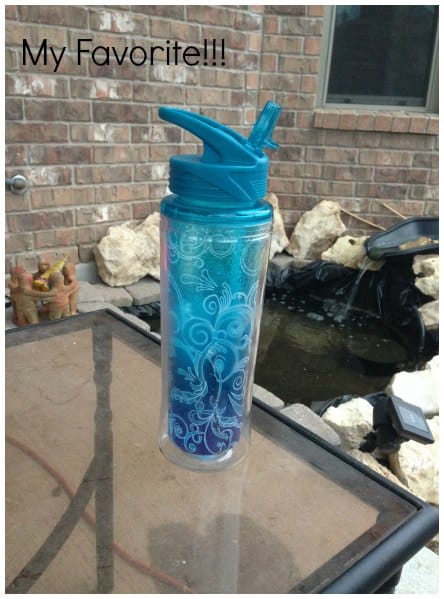 I think it's my favorite for a couple of different reasons:
1.  It holds a lot of liquid
2.  It can fit in my car cup holder (most insulated cups do not)
3.  You don't have to tip this cup to drink from it.  You can suck on it with  out tipping it upwards.
4.  It has a flip up spout with locks easily for on the go.
5.  It's durable.  I've dropped it a few times a my boot camp class and it doesn't even have a scratch!
6.  Lastly,  I love the design!
My daughter recently brought the Cool Gear Can to school and now everyone wants one! It looks and feels like a soda can but it's really an insulated cup. The Cool Gear Can even has a top that slides back and forth to hold the liquids in. It has an easy to screw off lid that makes refilling it a breeze too! I tend no to like the refillable bottles that have a really small opening. Every time I try to refill water on my refrigerator dispenser I end up spilling water everywhere. The Cool Gear Can is easy enough for my little one to refill her own water! It's pretty strong too because it's been tossed around like a football on the play ground too! I'm gonna have to buy more because the kids are fighting over this one.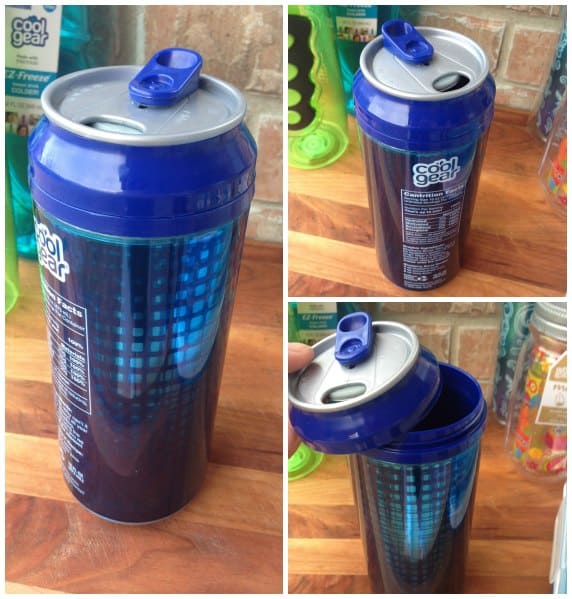 Cool Gear is more than just insulated cups though. You can also use the insulated lunch bags and even a Bento Box too. These are neat because it has a pop up freezer pack that makes food storage easy especially if you have only a small amount of space.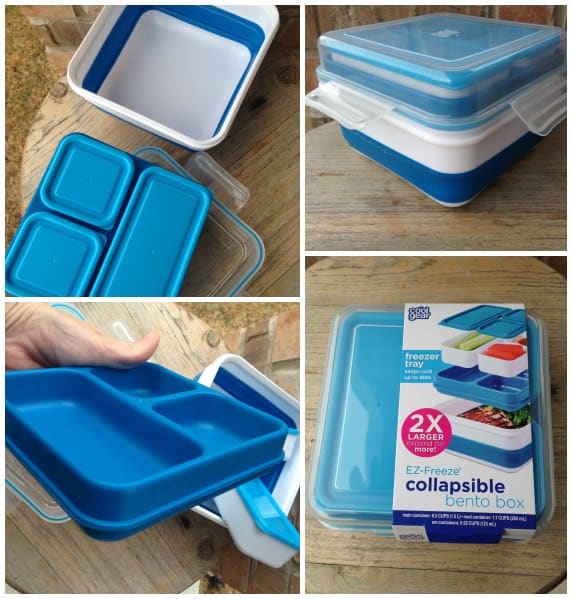 Overall I am highly impressed with all the Cool Gear Products and I bet you will be too!