Homemade Dinner Rolls
Check out this neat and super simple recipe for Homemade Dinner Rolls! If you're looking for a great side to nearly any dinner, these homemade and easy rolls will sure to be perfect for you! The recipe below is rather straight forward, and will take you step by step into making your own fantastic dinner rolls straight from your own kitchen! If you like these, be sure to try out some of our other great breads! Like our Italian Bruschetta Recipe, our Strawberry Chocolate Chip Quick Bread, our Easy Cheesy Breadsticks Recipe, and our Traditional Irish Soda Bread Recipe!
If you're looking for some other types of breads, be sure to check out this neat cookbook for some of the most incredible bread recipes that you could imagine! It's definitely a must have baking guide for quality breads, and even pizzas!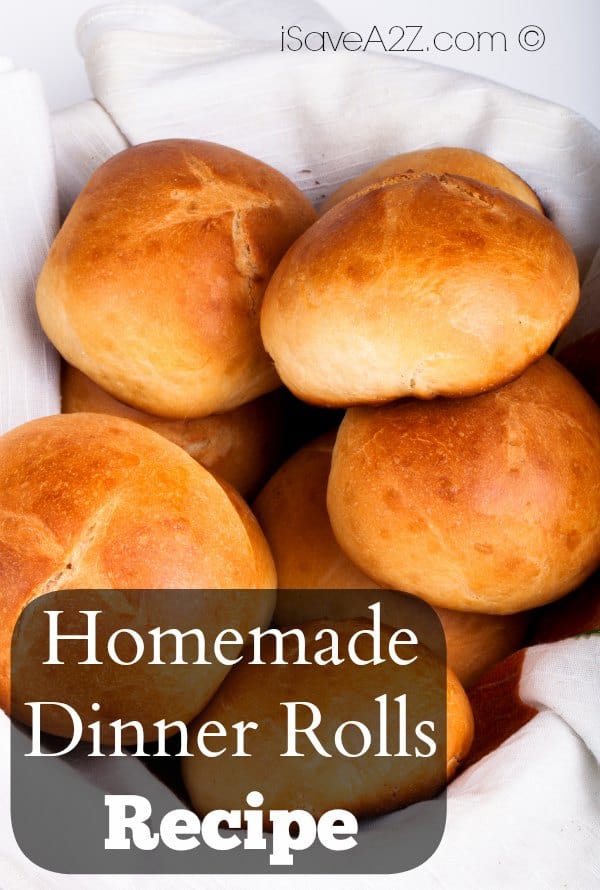 Homemade Dinner Rolls
Instructions
in a bowl, mix together the warm water, sugar, and yeast. Let foam for 5 minutes.

In a bigger bowl, mix together the all purpose flour, the whole wheat flour, salt, the yeast mixture, and the milk.

Knead this mixture well, and form it into a dough.

In an oiled bowl, roll the dough into it and cover the bowl. Let the dough rise for about an hour.

After the wait, divide the dough from the bowl into 16 pieces and place on a baking tray.

Coper the tray with a damp cloth and let it rise for another hour.

Then bake these rolls at 350 degreed F. for 22-25 minutes.

Serve the rolls with melted butter brushed on top and sprinkled with sea salt.
Nutrition facts are provided as a courtesy.