Hot and Spicy Buffalo Wings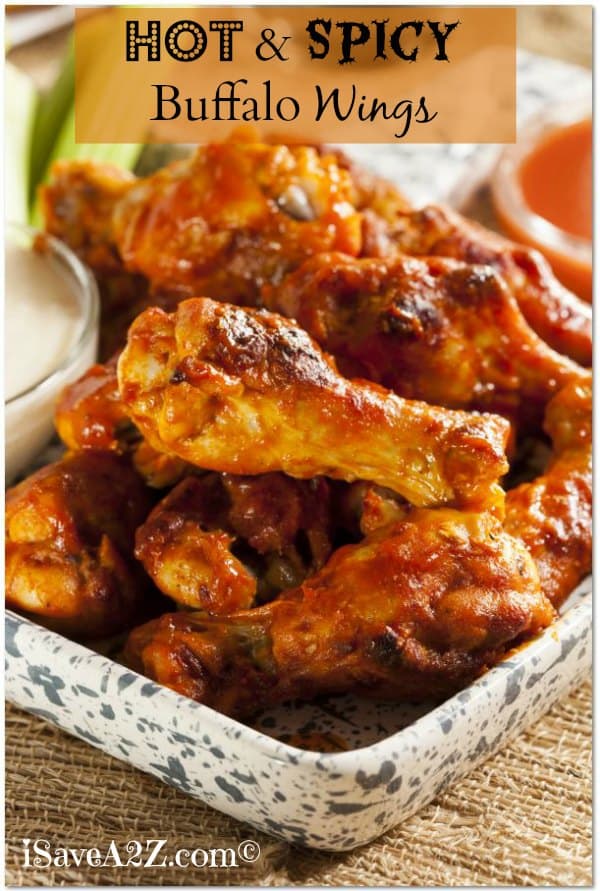 I can feel spring and summer getting closer and closer. For us, that means more time spent outside, more having fun with friends and family and sharing great food! These Hot and Spicy Buffalo Wings are always a hit for a small or large group of people! The great thing about this recipe is that these are BAKED NOT FRIED!! Plus….you can adjust it to make more or less and decide how spicy you want to make them.
Don't let the prep time for this recipe scare you! Most of that is just the time the wings are sitting in the fridge. These Hot and Spicy Buffalo Wings are so delicious and you can take out the hot ingredients to make them more kid friendly.
Also be sure to check out our really popular Crockpot Ribs Recipe! It's a crowd pleaser and your guests will be amazed! Want to know more ways to make wings? Check out this Wings cookbook that has more than 50 ways to prepare them!
Enjoy!