Houston Straits in CityCentre Restaurant Review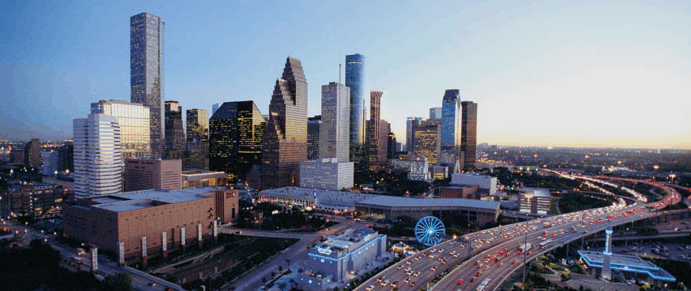 (photo credit: http://www.bauer.uh.edu/irf/)
I had the opportunity to review a Houston Vacation with my family sponsored through the GoHouston! Travel Campaign hosted by New Creative Writing and Social Media Marketing, home to MoneySavingParent.com. All opinions are my own.
Houston Straits in CityCentre Restaurant Review
I'm super excited to tell you all about our Houston Straits in CityCentre Restaurant Review!  Located in the center to CityCentre, right below Hotel Sorella, is Straits!
Straits is a restaurant with a full bar.  Perfect gathering for happy hour and dinner with an Singapore/Asian twist!  It has a beautiful outdoor patio area that is in the center of CityCentre.  We enjoyed an outdoor band that was right across the way too!  It's a trendy place to meet up with friends because of the fun vibe that surrounds this place!
The staff is super friendly and ready to serve!
The bathroom areas are straight out of Asia with separate areas for men and women but a shared sink area.  It took a bit to get used to.  Very cool lighting too!
If you are looking for a good Martini be sure to ask for the Lychee Martini!  It's basically heaven in a glass!  So good!
I enjoyed the Shrimp Pad Thai which is always a favorite of mine but this one was exceptional!  Bursting with flavor!  The guy next to me had the Chicken Curry Pot Pie and I swear I am going to get that next time!  It looked so good!
My husband enjoyed the Straits Style Beef.  For someone who likes his steak and potatoes a Asian restaurant is hardly on the top of his list for choices but he was not disappointed when he tried it!  It was filling and full of flavor as a steak should be.
If you're looking for an appetizer to try you need to try the Chicken lollipops.  They are little chicken legs served with a side of Kung Pao sweet chili glaze.  Perfect size for a small appetite.  Perfect for the kids too!
We couldn't leave without trying dessert.  We opted for the friend cheesecake.  We were so stuffed that we could hardly fit in another bite but it was so good we managed!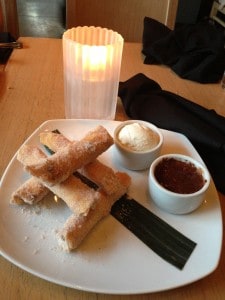 Next time I am in Houston I will definitely plan a hangout with friends at Straits!
Head over to Straits and make a reservation for your next gathering!
Check out our whole Houston Vacation Experience here! You will learn about great restaurants and attractions that are a must see in Houston!