NO BAKE Chocolate Mint Cake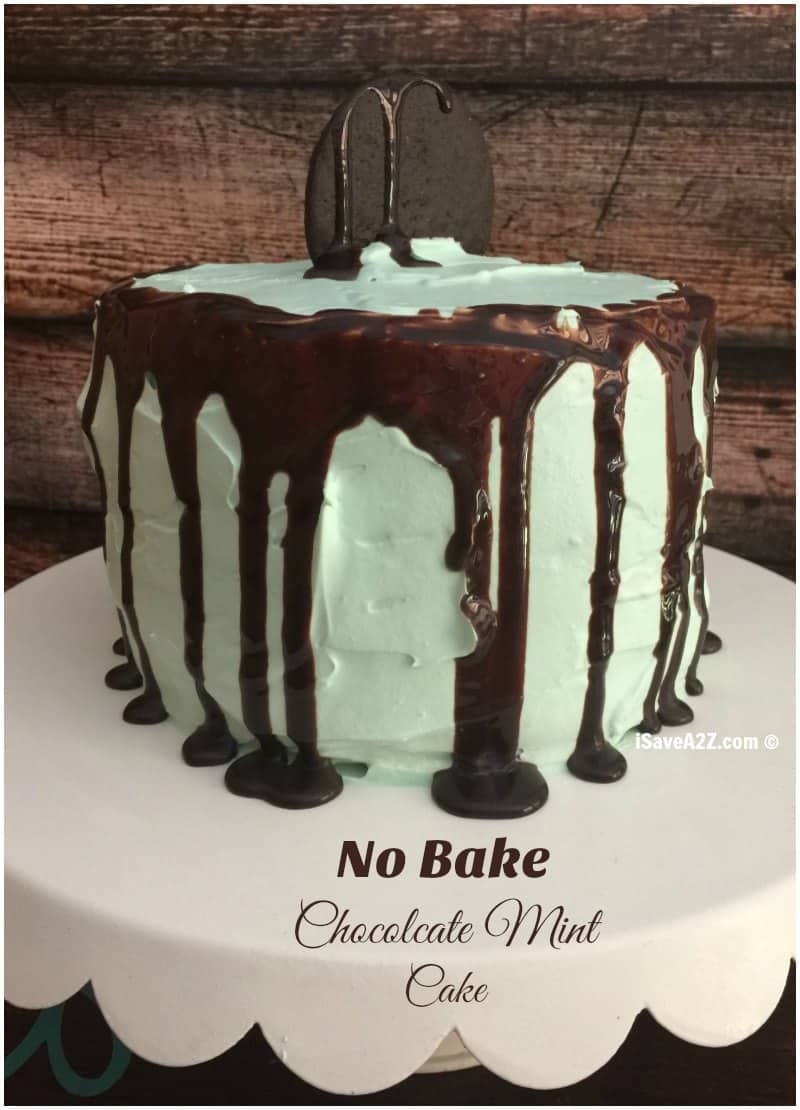 I can't believe how excited I am to tell you that I perfected a NO BAKE Chocolate Mint Cake recipe!!!  I love my no bake cakes!
Remember the No Bake Ice Cream Cake recipe that's been all of Pinterest?  Yup, that's my recipe!  It has been pinned over 814K times!!!  Crazy!
I think people just love easy recipes.  It's not that we don't know how to cook or bake.  It's not that we can't cook or bake.  We just get so darn busy sometimes.  It's nice to have a simple recipe that looks and tastes amazing without the hours and hours worth of effort sometimes.
This No Bake Mint Chocolate Cake recipe has quickly turned into a favorite around here!  Do you like the Thin Mints Girl Scout cookies?  If you do, this recipe tastes just like them!  Man, it's good!  I mean really good!
You wanna know what else?  This cake slices perfectly.  I mean you cut it with a knife and it's holds the exact shape you cut without sliding everywhere.  This is a really tall cake so I was a bit worried about that when I created it.  You can cut it really, really thin too!  I'm not sure exactly how to explain it but when you make this cake you will know exactly what I am talking about.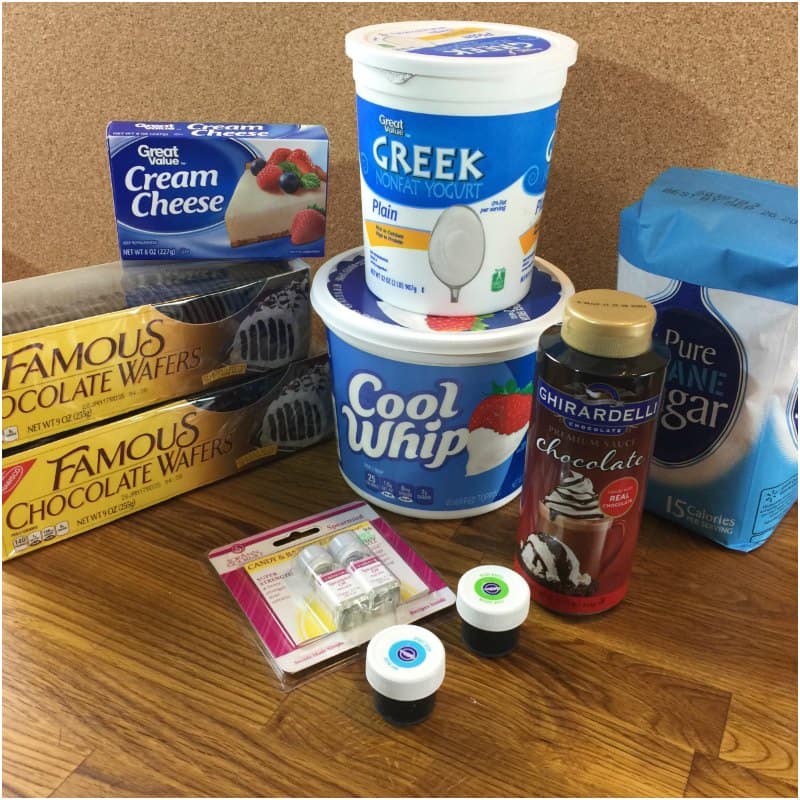 No Bake Chocolate Mint Cake Ingredients: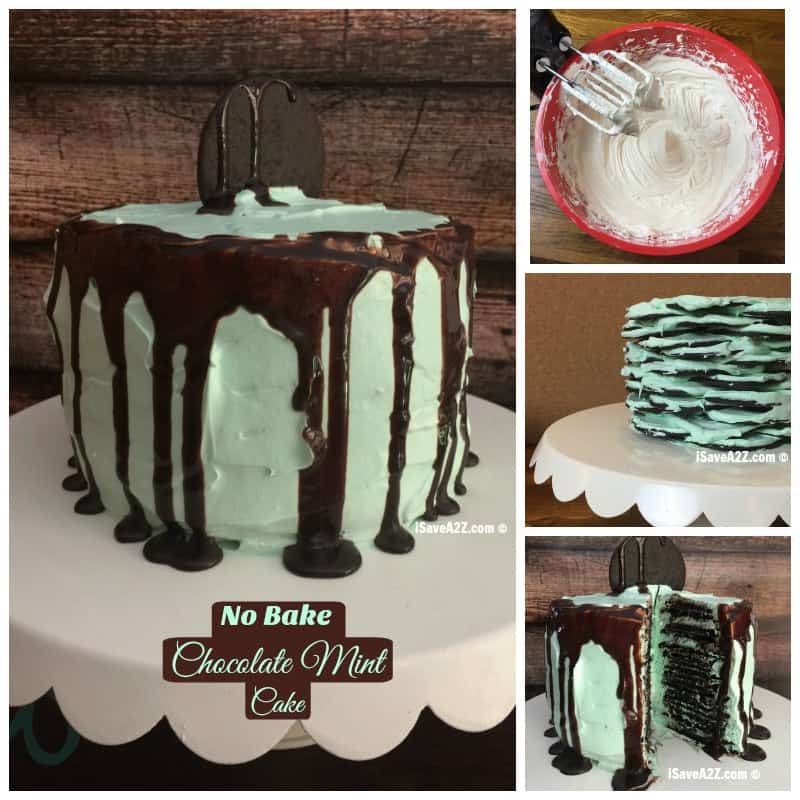 No Bake Chocolate Mint Cake Instructions:
Start off by making the frosting by adding the cream cheese to a bowl and mixing it with an electric mixer until it is soft.  About 1 minute.
Add the large tub of whipped cream, plain yogurt and sugar to the cream cheese and mix it on high until the consistency is nice and smooth.
Now add equal portions of leaf green and sky blue food coloring to get a light mint color.  I have the Wilton 8 pack gel food coloring set and it has all the colors I need to do most of my projects!  This set has lasted me a very long time too.
Finally ingredient for the frosting is the spearmint flavor.  I added about 4 drops of the Lorann Gourmet Spearmint oil to the frosting.  It gives a light minty flavor that is perfect!  Taste it for yourself and add more if you like a stronger flavor.  Be careful though, these Lorann Gourmet Flavor oils go a long way so add very little at a time.  Oh!  and let me mention that sometimes these oils are not easily found at my local stores.  I have to order them through Amazon.  They are much cheaper on Amazon when I do find them local too.
Now it's time to start assembling the cake part.  I spread a thin layer of frosting on the cake plate before I started laying out the cookies.  This will be the glue (so to speak) that will keep the cake from sliding off the cake plate.
I wanted the look of a tall, elegant looking cake so I spread out four wafer cookies on each layer.   I made sure of offset the wafer cookies from the layer before when I placed a new layer.   I frost the top of each layer as I added the wafer cookies.  I don't worry about the sides of the cake until the very end.  These wafers are thin and crunchy.  When you add a layer of the frosting, the frosting softens the wafer cookies to the perfect texture.  I spread a thin amount of frosting between each layer.  You can add a thicker layer if you like more frosting.
I used all of the 2 boxes of chocolate wafers to make this cake.
When you are done with your layers it will look like you have a lot of frosting left but you will need to fill in all the gaps on the sides.  You will use most of the frosting you made.
Evenly spread the rest of the frosting on the sides of the cake covering all of the wafers.
Put the cake in the freezer for about 20 minutes to set the frosting before drizzling the chocolate sauce around the edges to finish the cake.  You can use your favorite chocolate sauce for the edges.  I prefer the Ghirardelli Chocolate sauce myself because of the rich chocolate flavor.
Keep it stored in the refrigerator until you are ready to serve it.
Here are a few process photos I took when I made this NO BAKE Chocolate Mint Cake today: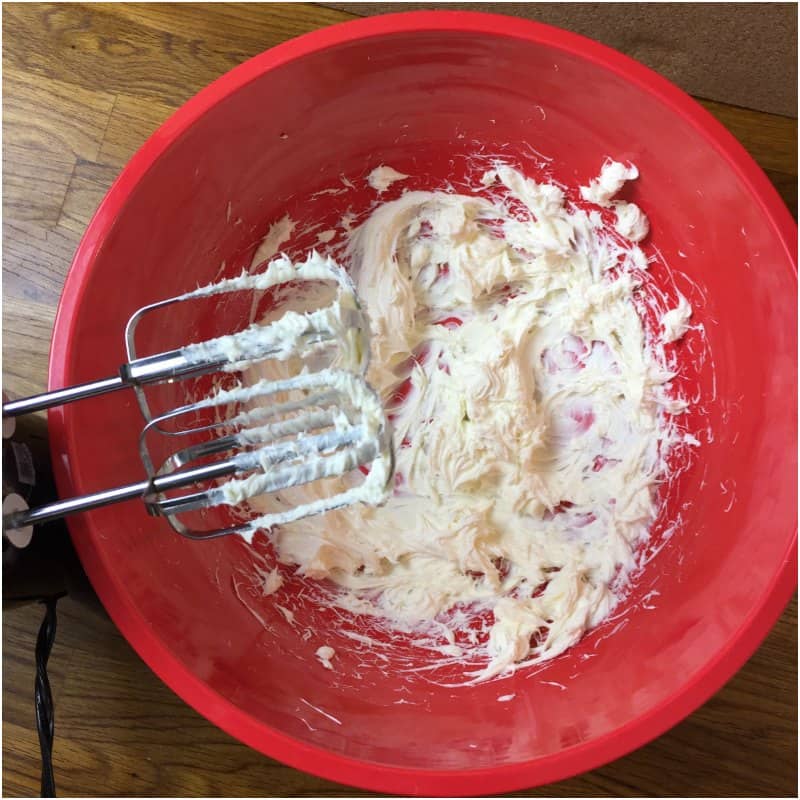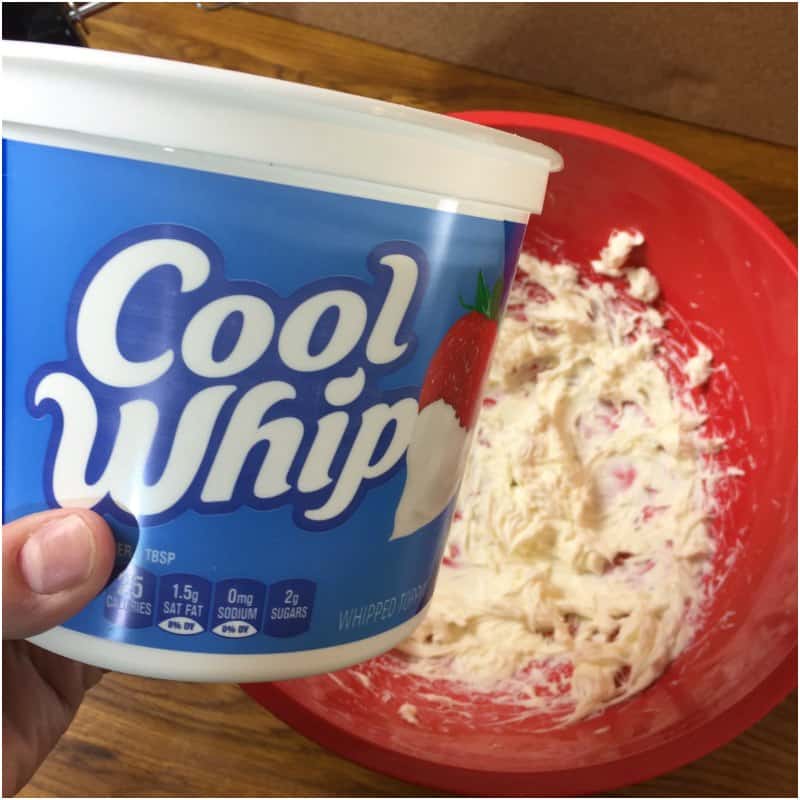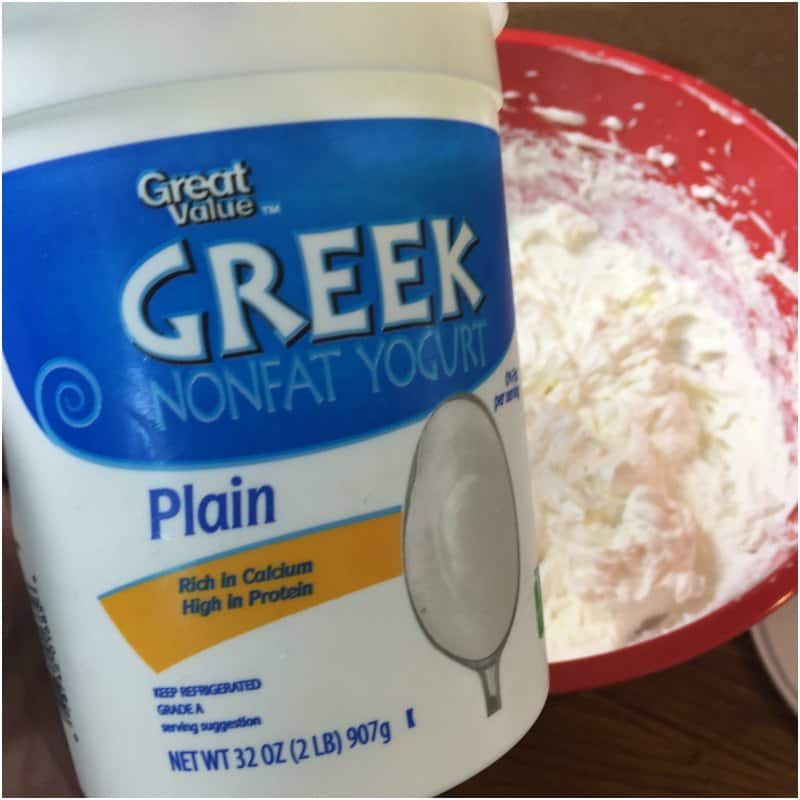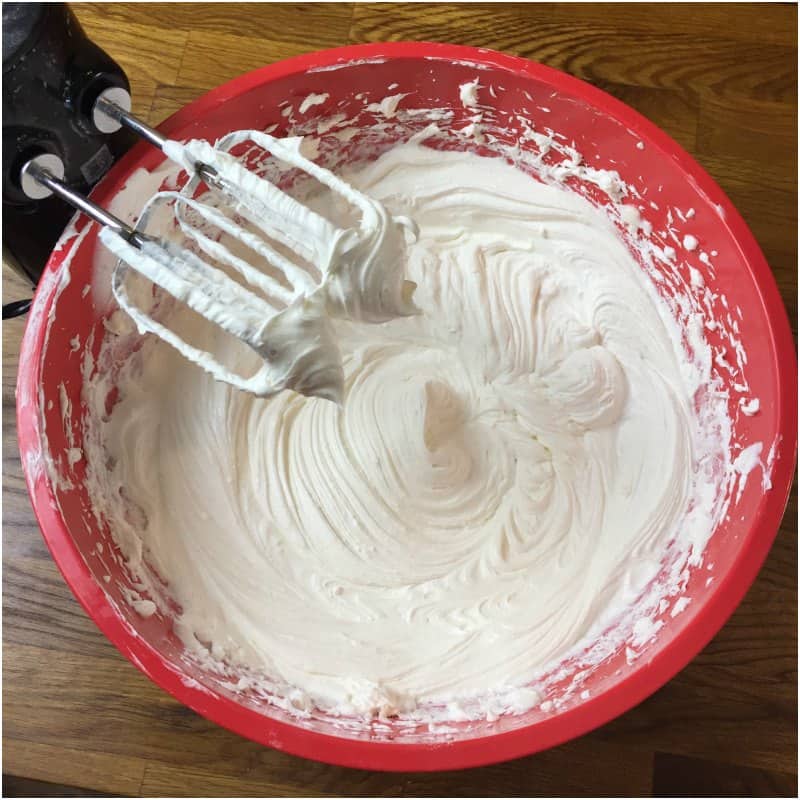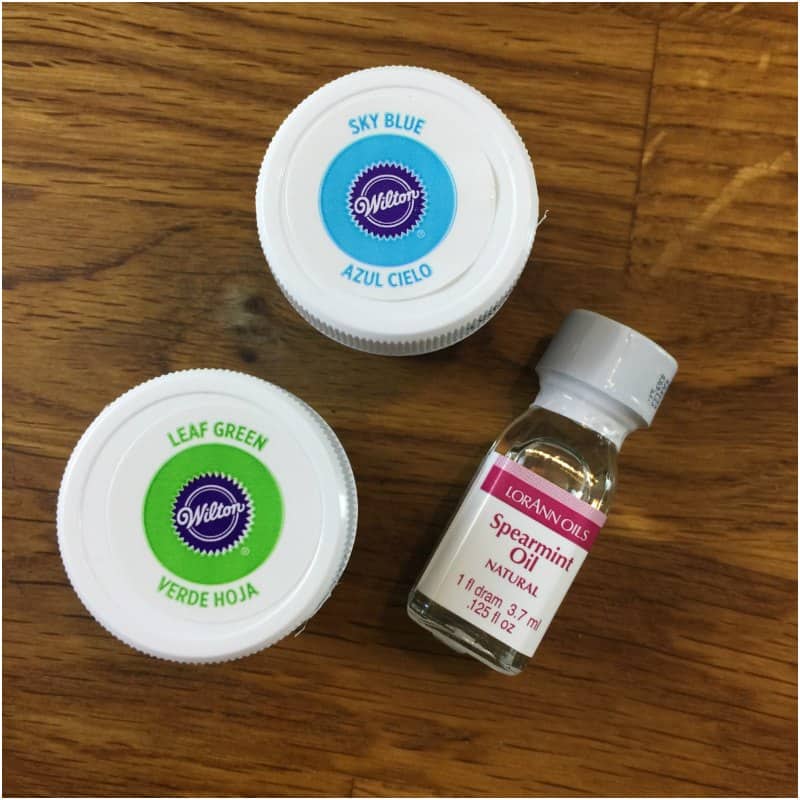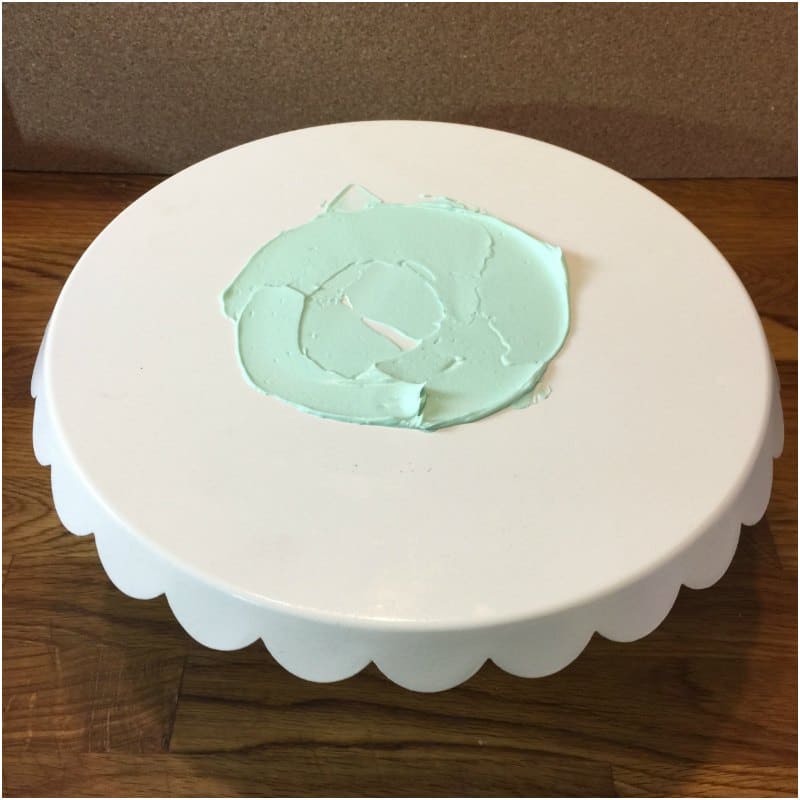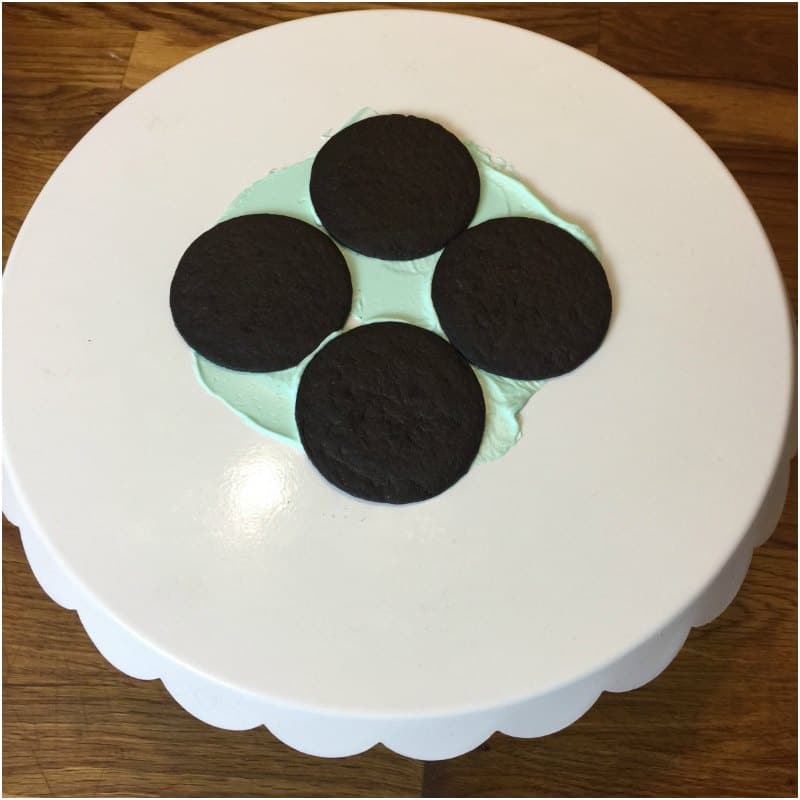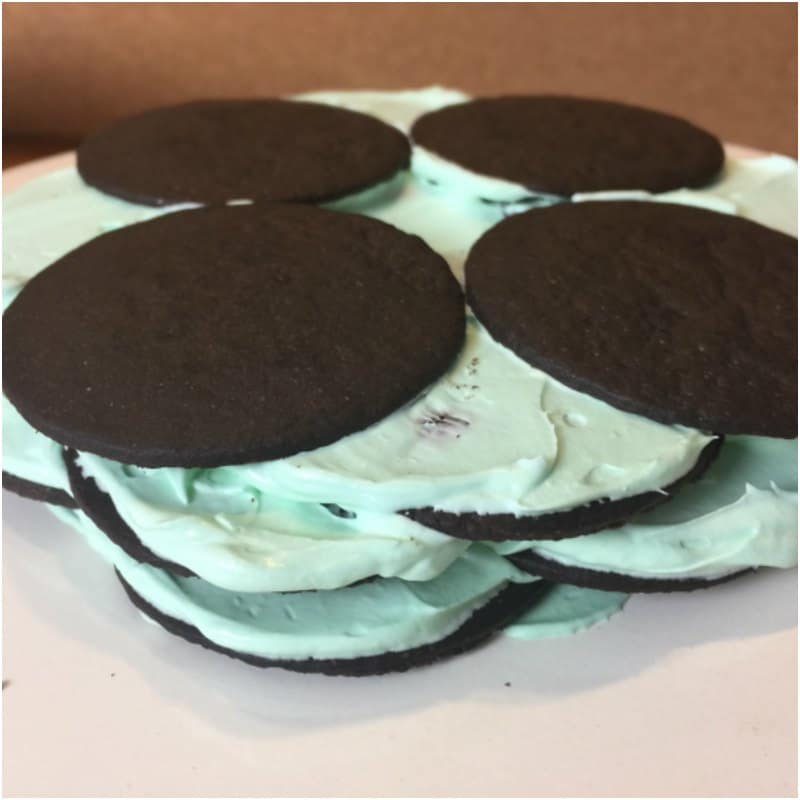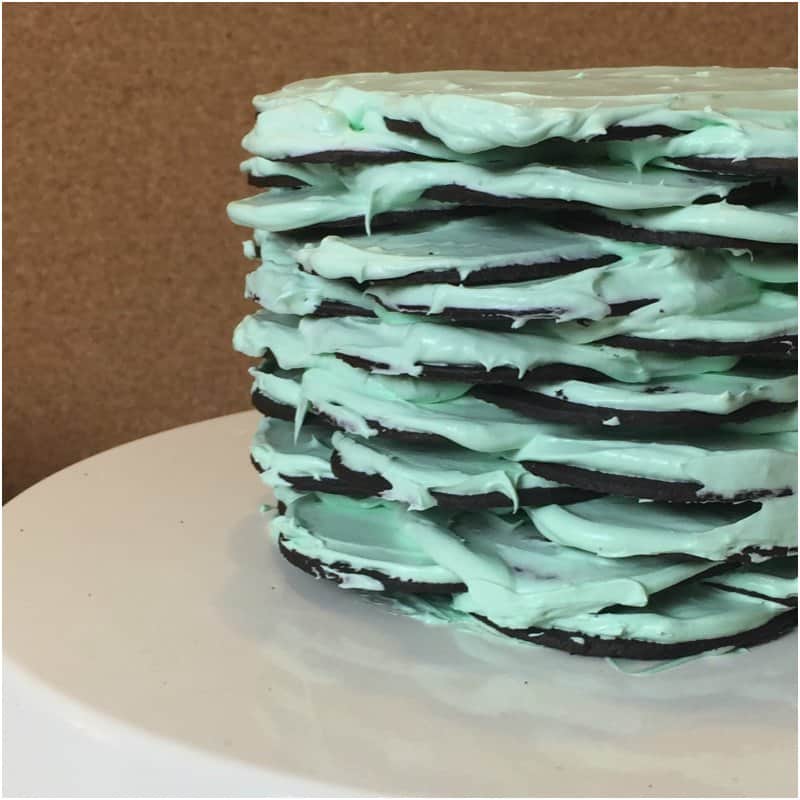 Feel free to pin it on Pinterest using this photo: