This Overnight Vodka Watermelon You Have Never Seen Before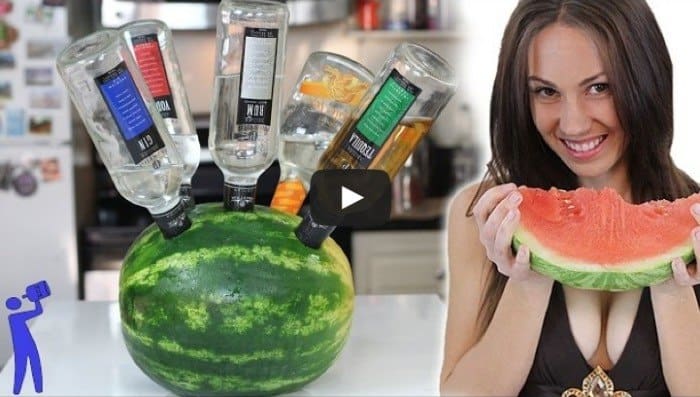 Finding the perfect party drink is not always easy if you are looking for something different. Most things have been done to death. One thing that has been done to death is vodka infused watermelon. It is a dime a dozen and you see this as a party favor quite often. What you don't see all the time, however, is Long Island Ice Tea flavored watermelon! I came across this video and was instantly intrigued!
With only a handful of ingredients, you can excite your taste buds and your senses. Just grab this quick and easy list of items:
–Vodka
–Rum
–Triple Sec
–Gin
–Tequila
–Large Watermelon
–Five Small Bottles (see video)
–Knife 
–Melon Baller (Best deal ever on Amazon!)
Watermelon is awesome because it soaks up every bit of the yummy goodness and instantly becomes a drink flavored treat. After only one night in the fridge, you will have a flavored treat that will blow your guests away. If you love spending time with friends and presenting them with something different, I have a feeling this video will be something you really enjoy.
Of course, like all ideas we come across, variations make it really fun. If you come up with other combinations that you could do, we would love to hear about them! There really are countless flavor mixes you could infuse easily into this wonderful tasting treat. With a little bit of creativity, you might even create something completely your own and keep the ingredients a secret. We can't always tell everything, right?
Here is that awesome video…Enjoy!