TracFone: LG Optimus Fuel Smartphone
TracFone: LG Optimus Fuel Smartphone Review

Can you believe that Christmas is just a few days away!! One item that A LOT of kids are asking for this year is their own phone. I think this is also the one thing that most parents are stressed about. If you are one of those parents and have been going back and forth on whether to get a phone or not to get a phone, I have a solution! How about a pre-paid phone with special features, just for kids, and safety features that you'll love too? We recently got to try out Tracfone and the LG Optimus Fuel Android Smartphone. Tracfone has paired up with Spongebob Squarepants to offer an amazing package that you and your kids can agree on. This is the package that we got to try out and I'll explain more about the Spongebob Squarepants part of it shortly.
You can get this Holiday Special for just $29.99 (reg. $79.99) until December 31st! Yes, I said $29.99!! It includes the LG Optimus Fuel Smartphone, a wall charger, exclusive Spongebob Squarepants games, episodes and Apps, AND Spongebob Squarepants ear buds for the kids to enjoy. And for your piece of mind it also comes with 1 year of the NQ Mobile Family Guardian App ($34.99 value)! If you haven't heard of this app yet, let me tell you just a few of it's perks. This will allow you to keep watch of what your kids are doing and make sure they are being safe and responsible while still having their freedom. Using the NQ Mobile Family Guardian App, you can block certain websites, monitor what apps they are downloading and using, review their texts and even track the location of your child. If your children are younger, then this is HUGE and will help give you piece of mind. Check out the phone!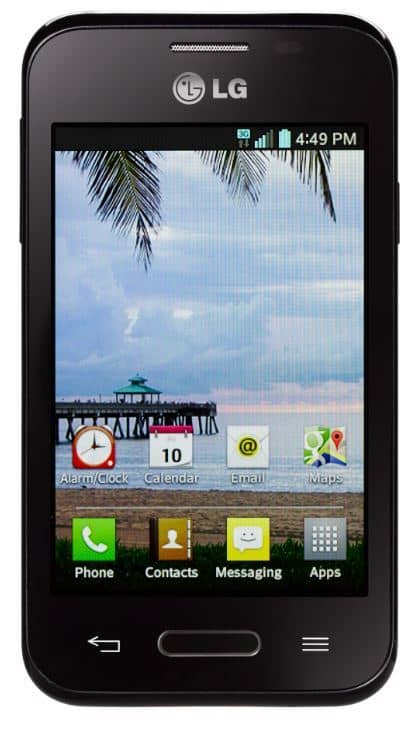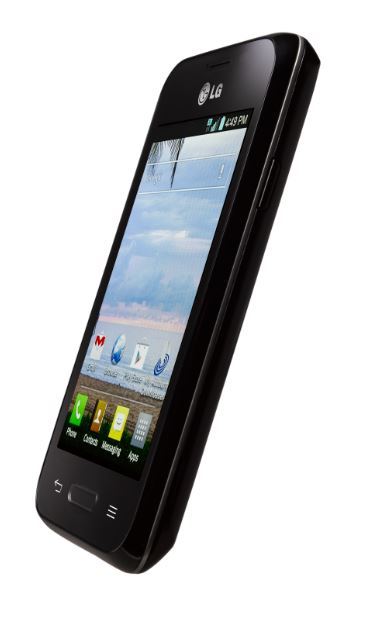 It's a smaller smartphone which is perfect for their little hands. With them having their own phone, you won't always be handing yours over for them to play games on. If your phone has been dropped as many times as mine has, then you know what I'm talking about. Pre-paid service has come a long way from what it used to be, but still has the main conveniences. Here are some of my favorite things about Tracfone:
Nationwide Coverage
NO Activation fee & NO Cancellation fee
NO Contract
NO monthly bill and NO overages!
This Holiday Special from Tracfone is a win, win! They can get the phone they have been begging for and you're not stuck in a contract and having to pay huge fees if you decide they aren't ready for it yet. You can have a Tracfone up and running in 3 simple steps: 1. Pick the phone and airtime plan that you want to start with. 2. Activate the phone. 3. Refill your airtime when you need to! SIMPLE! This can also be a great tool in teaching kids how much things cost these days and have them be responsible for some of the airtime when they do need to refill.
You can find this Tracfone LG Optimus Fuel Smartfone package at your local Walmart, Target and Kroger. Or you can read more about it on Tracfone!
Legal disclaimers: Plans and Phones sold separately. Average cost of $7/month* (*A month equals 30 days). Check coverage availability and Terms and Conditions of Service at TracFone.com. Other limitations apply