Spooky Mini Mummy Pizza (easy and fun to make!)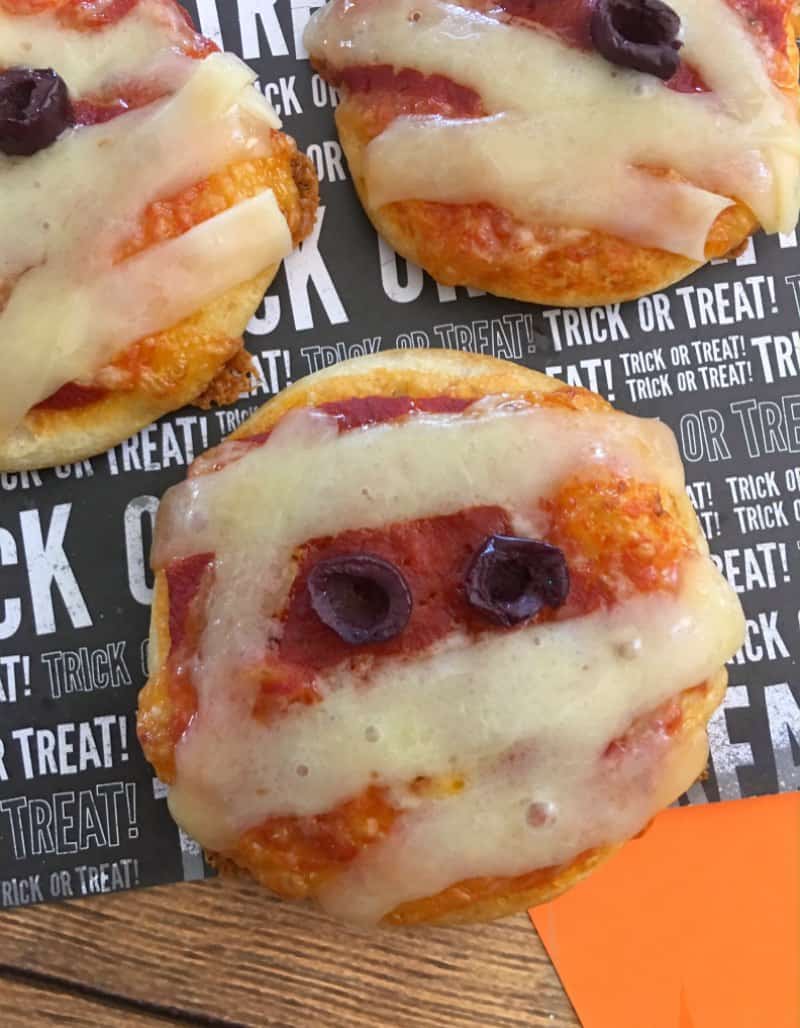 Just in time for Halloween, these mummy pizzas are the perfect treat! They're easy to make and so much fun. Kids will love helping to assemble them, and they'll be excited to eat their spooky creations.
You can use any type of pizza dough for this recipe (including homemade), but we love making them with premade pizza dough because it makes this recipe great for a weeknight.
Ready in under 30 minutes, these mummy pizzas are the perfect Halloween dinner or snack. Serve them with a side of salad and you've got a complete meal that everyone will love.
So what are you waiting for? Get in the kitchen with the kids and start making these spooky mummy pizzas and some great memories!
What You Need to Make Mini Mummy Pizza
Pillsbury pizza dough
Marinara sauce
White cheddar or sliced mozzarella cheese
Kalamata olives
Large round 4-5″ cookie cutter
How to Make Mummy Pizzas Tonight
1. Line a baking sheet with parchment paper and preheat your oven to 400 degrees.
2. Open the pizza dough onto the baking sheet and use the cookie cutter to cut out as many circles as you can.
3. Roll remaining scrap dough together and cut out more.
4. Top each pizza dough circle off with a tablespoon of marinara sauce.
5. Slice your cheese into thin strips and arrange on top of the sauce like a mummy overlapping each piece, leave a small sauce opening toward the top for the olive eyes.
6. Slice each olive in half, discard the pit, and place onto the sauce opening towards the top.
7. Bake for 12-15 minutes.
8. Add on a few more cheese strips immediately after taking out of the oven and enjoy!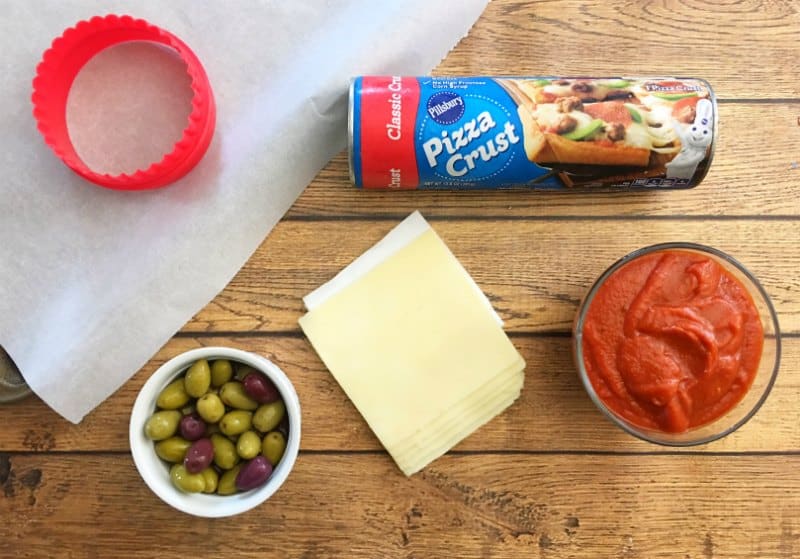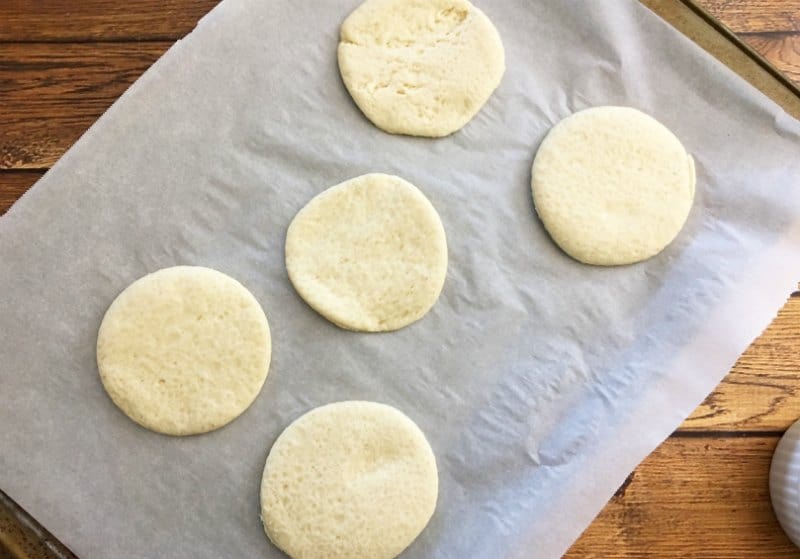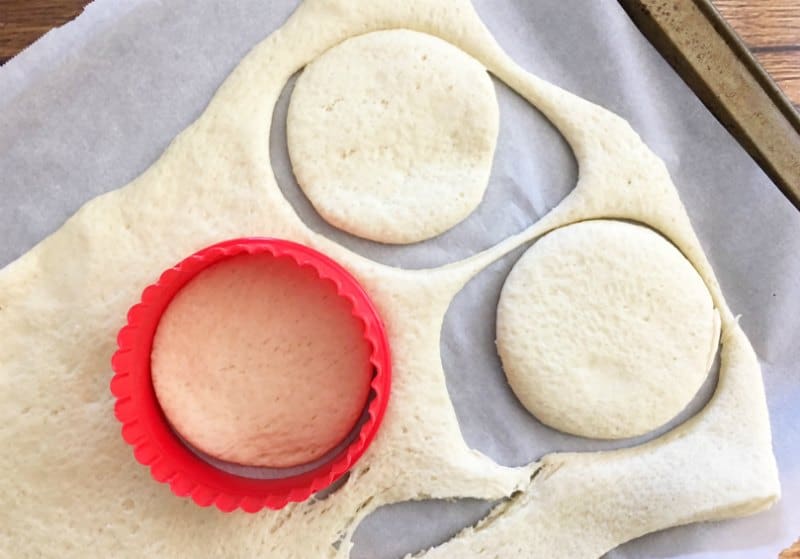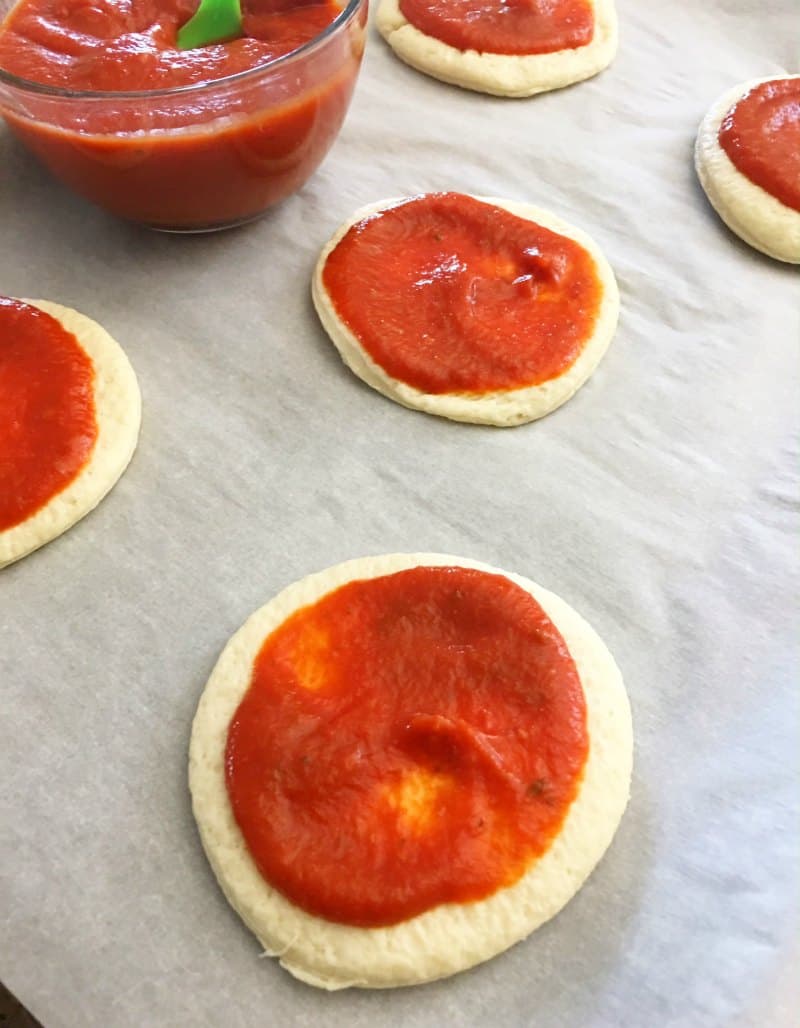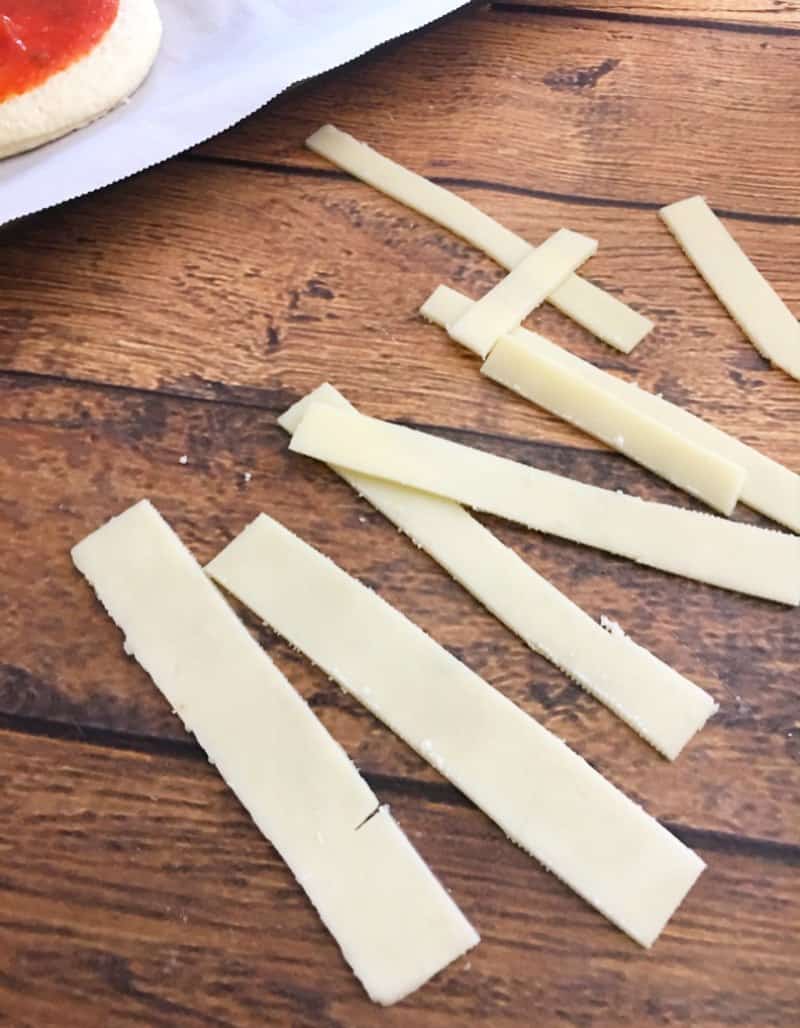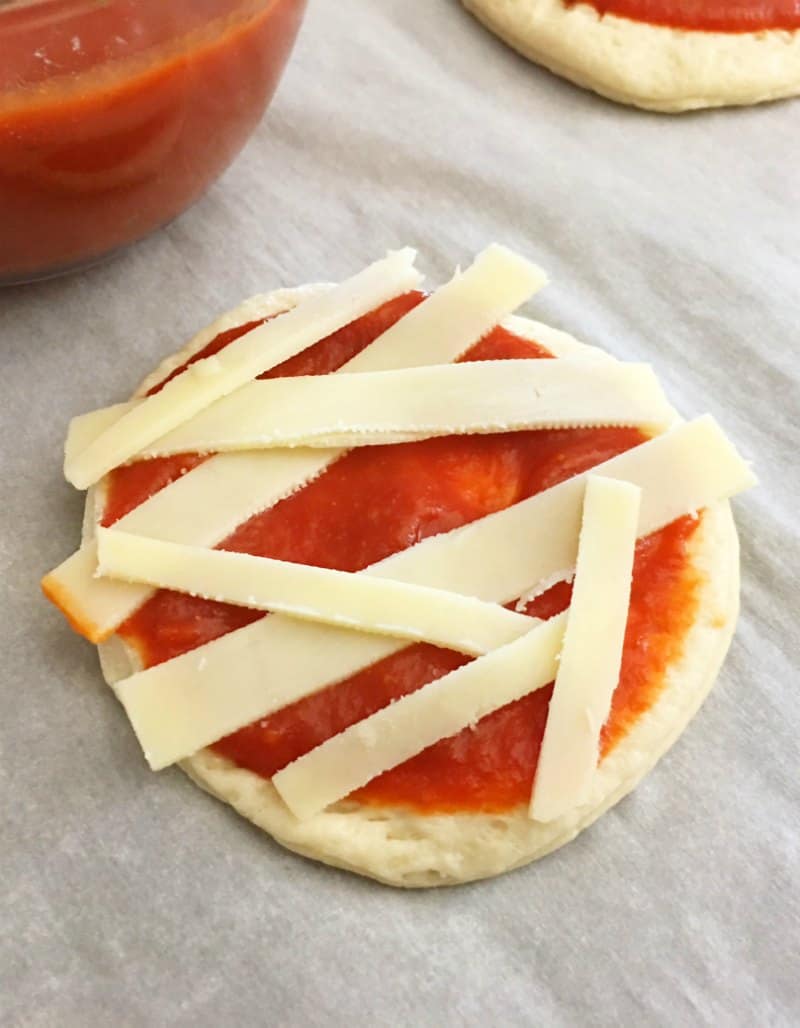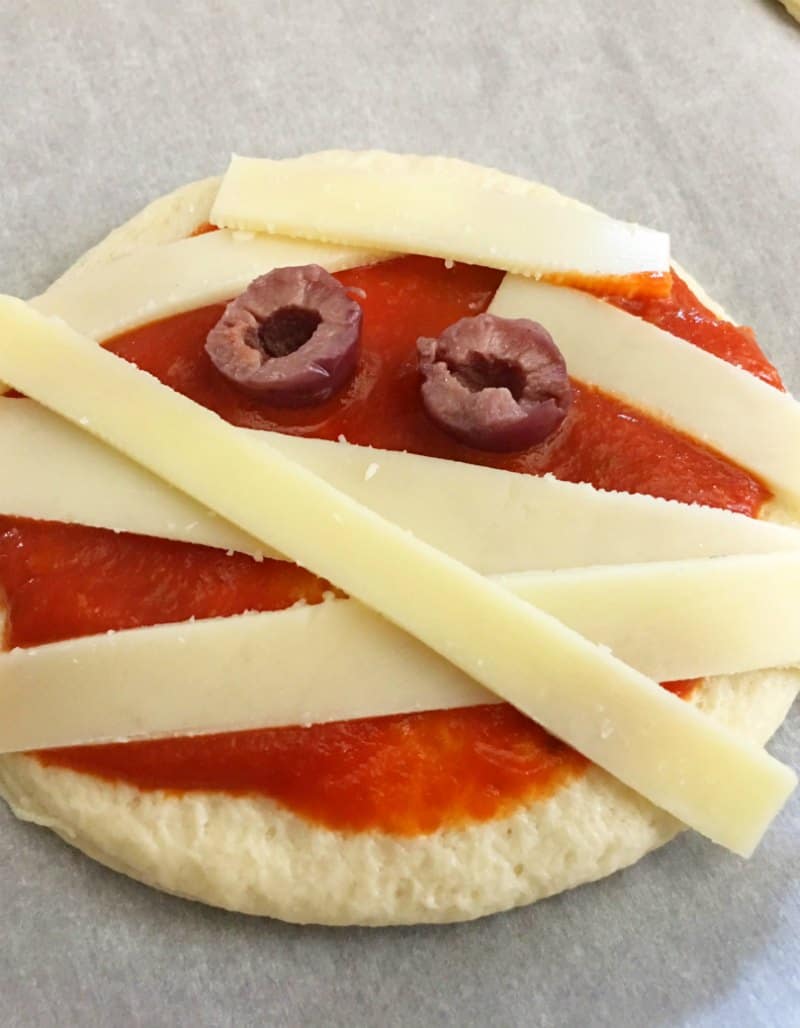 Don't forget to Pin it for Pinterest later!