Top 10 Ways to Say I Love You on A Budget
Most of us know what it is like to fall in love on some level. The feelings are magical, whimsical, and very tough to quantify. When we go to express love to someone else, our words sometimes get twisted and we get confused. Why?
It is hard to describe love.
When love is tough to describe, it becomes even harder to express. So we end up throwing money at it. Diamonds, chocolates, trips and various other expensive gifts are substituted for our feelings because we don't know what else to do.
Those of us that are on a budget find this to be extremely stressful. What if you don't have the money to "express" your love in that way? What if you did not want to do that even if you did?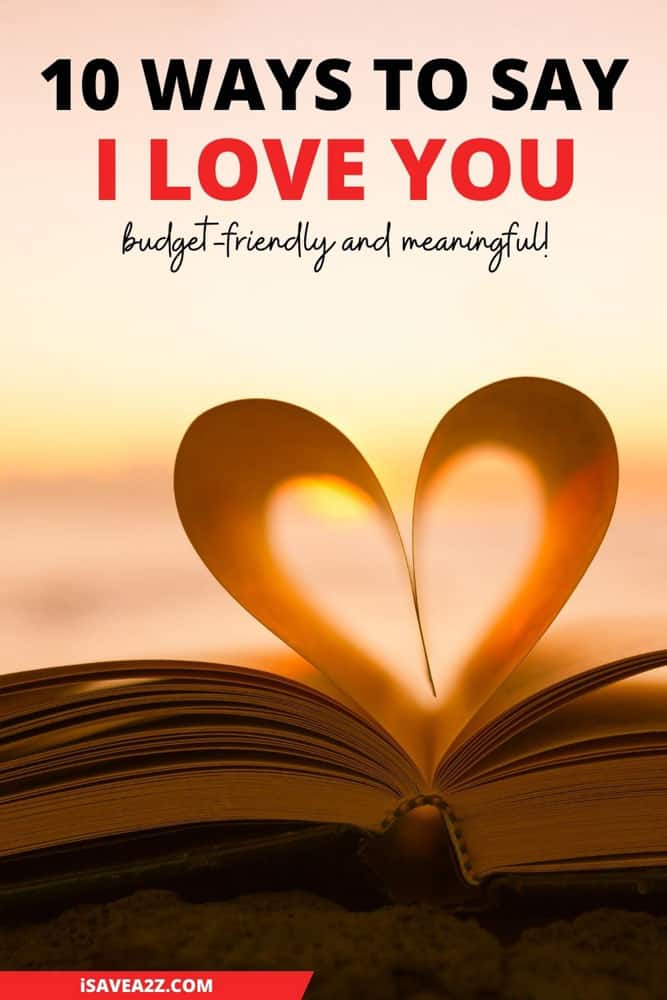 Here are ten quick and easy ways to say "I love you" when money is tight or you simply are fed up with the buying of our emotions.
Top 10 Ways to Say I Love You on A Budget
Write them a poem. Yes…..you can do it. Just sit down and have some fun with it.
Sing them a song. A beautiful love song with your tone-deaf voice will still say I love you. Sing it with feeling!
Give them a massage. Who doesn't love a massage?
Set up a picnic. Don't forget all the trimmings in the most romantic place around.
Take them on a feelings tour. What is a feelings tour? That is where you go to every memory-laden location in your area and reminisce about the good old days with them. Make sure you remember the first kiss, first hug, and first meet locations.
Build a scrapbook of your relationship together. What is more romantic than having all your special moments on film to browse any time you like?
Dance. Pull them in close for a nice, long, and seductive slow dance.
Relax. Draw them a bubble bath and then rub her feet while she lays there relaxing in the candlelight.
Cook them a meal that you know he or she will love. Remember to practice a few times if you are not a good cook. Burning their favorite meal will likely lose you points here.
Expressions of love can be silly, impulsive, and completely free on Valentine's Day. In fact, you should be expressing things like this all year-round. You can have a special relationship with that beautiful woman if you are willing to open up and show that side of yourself.
Be sure to pin this for later!