Wine Glass Lamp Shade DIY Project
I have a super cute Wine Glass Lamp Shade DIY Project for you!  I've been trying to find ways to use "stuff" I already have around my house to decorate a boring table for Thanksgiving or maybe even Christmas.  If you haven't seen my latest post on Chalk Painted furniture, you've gotta see it! It's a great way to take an old piece of furniture a big boost when decorating!! As I was thinking of ways to decorate for the holidays I started thinking that I didn't want to purchase anything extravagant or pricey but I want something different.  I have tons of wine glasses.  I mean TONS!  Big ones.  Little ones.  Medium ones.  Crystal ones.  All kinds!  I thought why not turn some of these wine glasses into a temporary display on my table for the holidays.  I have all sorts of garland and other holiday decorations so I thought I would test it out and see how it looks.  I am happy to report that I love the look and I even made a template for all of use to use!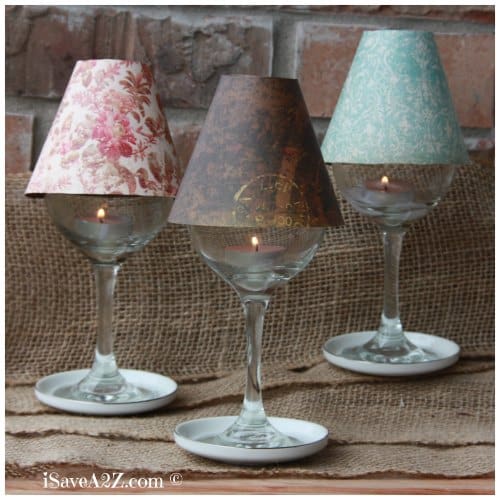 I started off using different types of paper.  I can tell you that the thicker paper works best.  I ended up using some designer card stock paper but I know the Vellum paper would also allow it to illuminate the room more too!  You can get all kinds of crazy with paper designs.  Since it's easy to make you can change them out for each season or holiday too.  I love that frugal twist for a cute decoration!  I added cute little plates underneath the wine glass too.  So cute!!
Wine Glass Lamp Shade DIY Project Materials Needed:
Wine Glass Lamp Shade DIY Project Instructions:
First, download and print off this Wine Glass Lamp Shade Template here.

Use the pattern and cut out the lamp shade from your favorite piece of designer paper.  I've also added stars to the patter just in case you want to use a hole punch to add a decoration to the end of the lamp shade.
Glue or use clear tape the edges together as seen in the photo.  I found a clear tape to work perfectly.  Tip:  Don't use the cheap tape. You want it to be clear when you press it down to stick it together.  I love this tape seen here on Amazon.
Finally, add your tea light to the bottom of your wine glass and place your beautiful new Wine Glass Lamp Shad on top of it!!!
Now that was a super simple project, right?!
I hope you enjoyed it as much as I enjoyed doing it.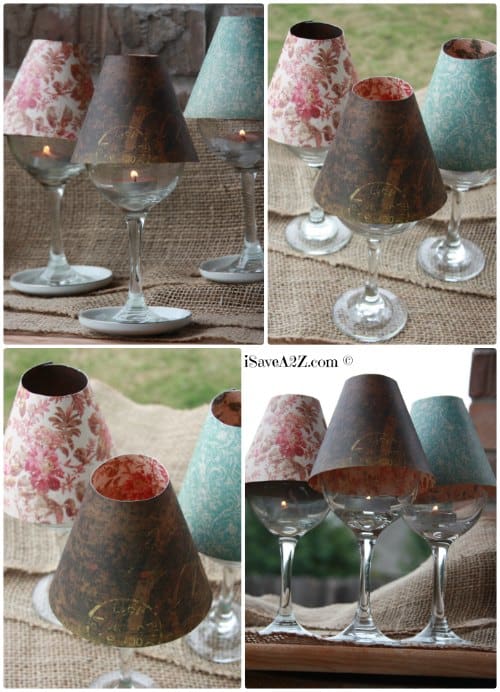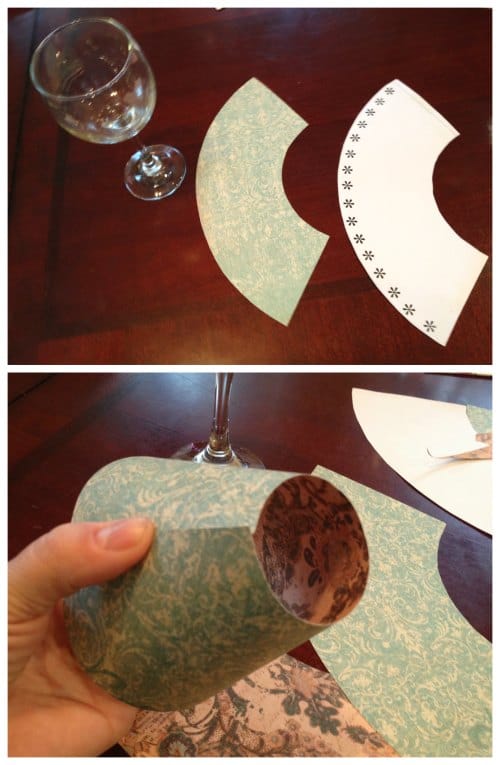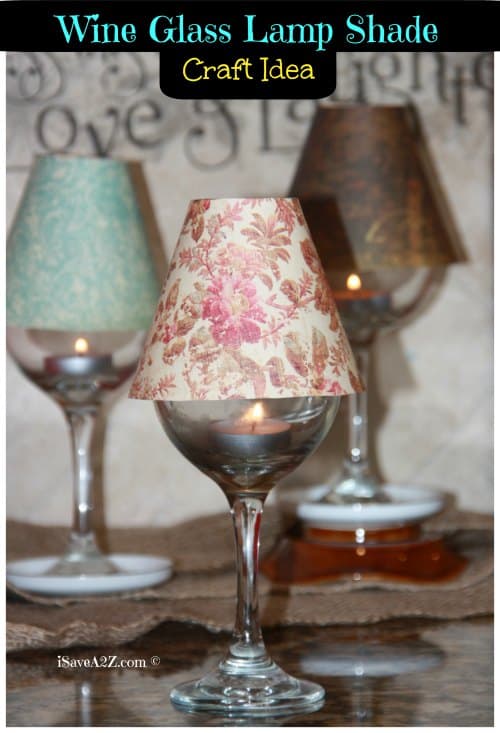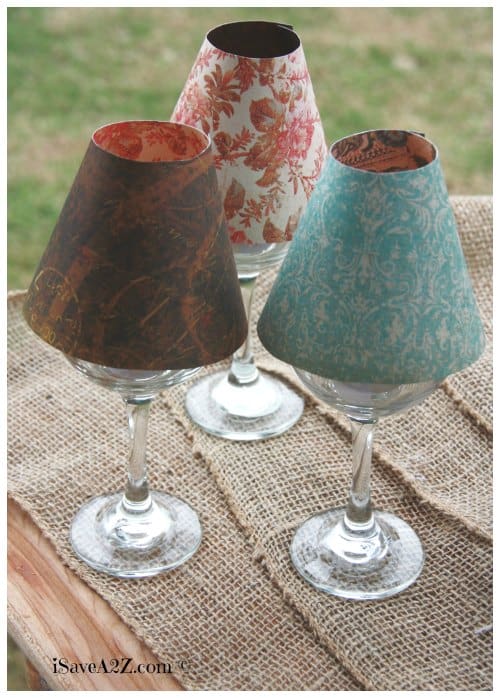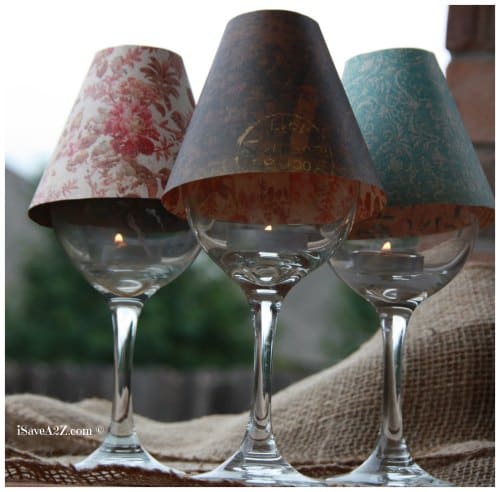 If you enjoyed that project be sure to sign up for our email and get all of our latest recipes and crafts right to your inbox! Don't worry, we won't spam you. We hate spam too!
Leave a comment and tell us what you think about our Wine Glass Lamp Shade project below: