Burnt Wood Door Design Idea
Burnt Wood Door Design Idea
You guys! You have got to see this Burnt Wood Door Design Idea!!! I have seen some of the most beautiful designs come from burning wood but this is exceptional!
I have a friend that just finished her floors with burnt plywood flooring. It doesn't sound great, but it looks amazing!
Burning designs into a piece of wood is nothing new. In fact, it's been around for as long as I can remember. When I think of burning wood designs, I automatically think of my wood burning toolkit. In fact, it wasn't that long ago that I added some wood burning designs into some of my wooden kitchen spoons.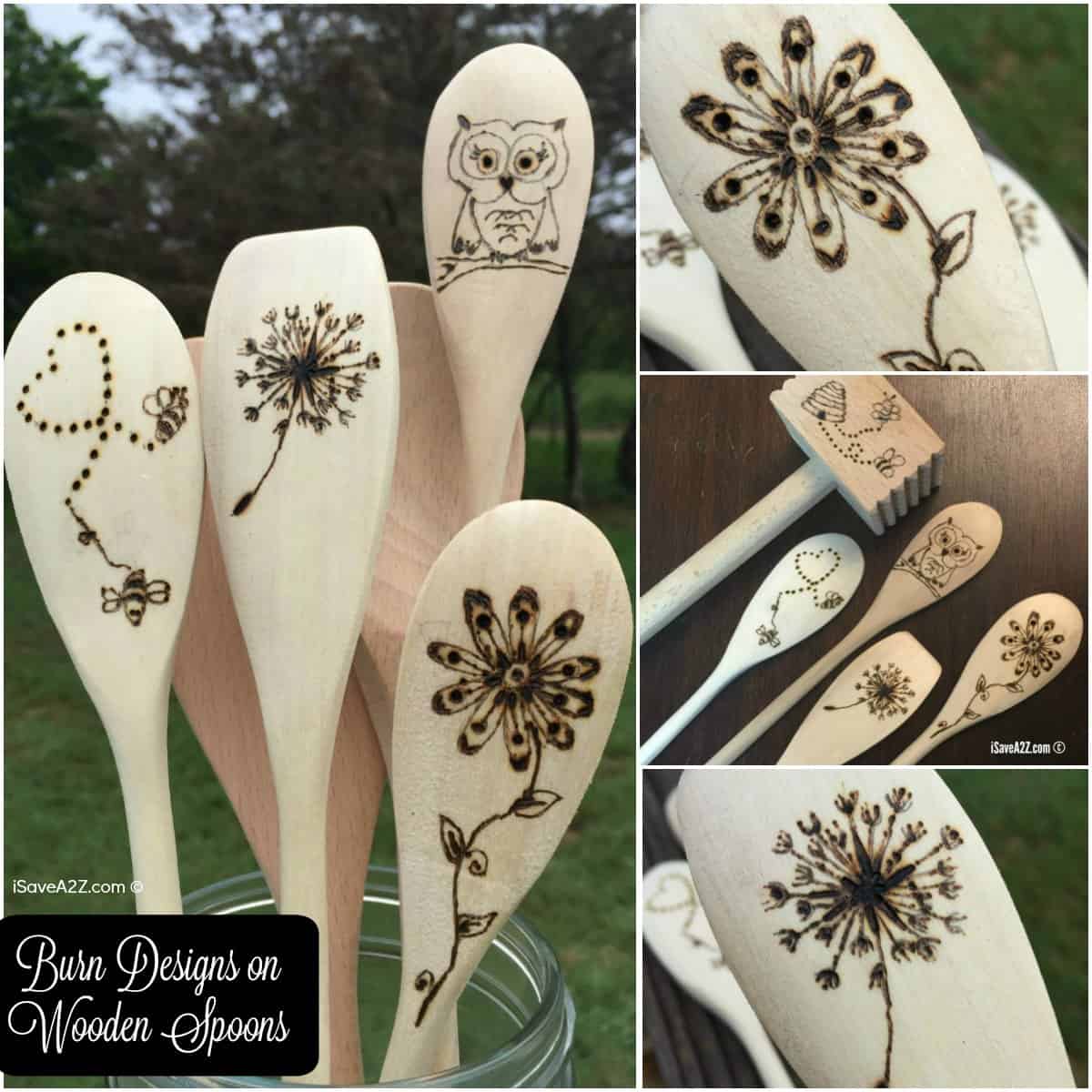 But burning wooden spoons is small potatoes when you see this next project!
My friend Jared is amazing! Just look at the doors and windows he made doing this wood burning technique!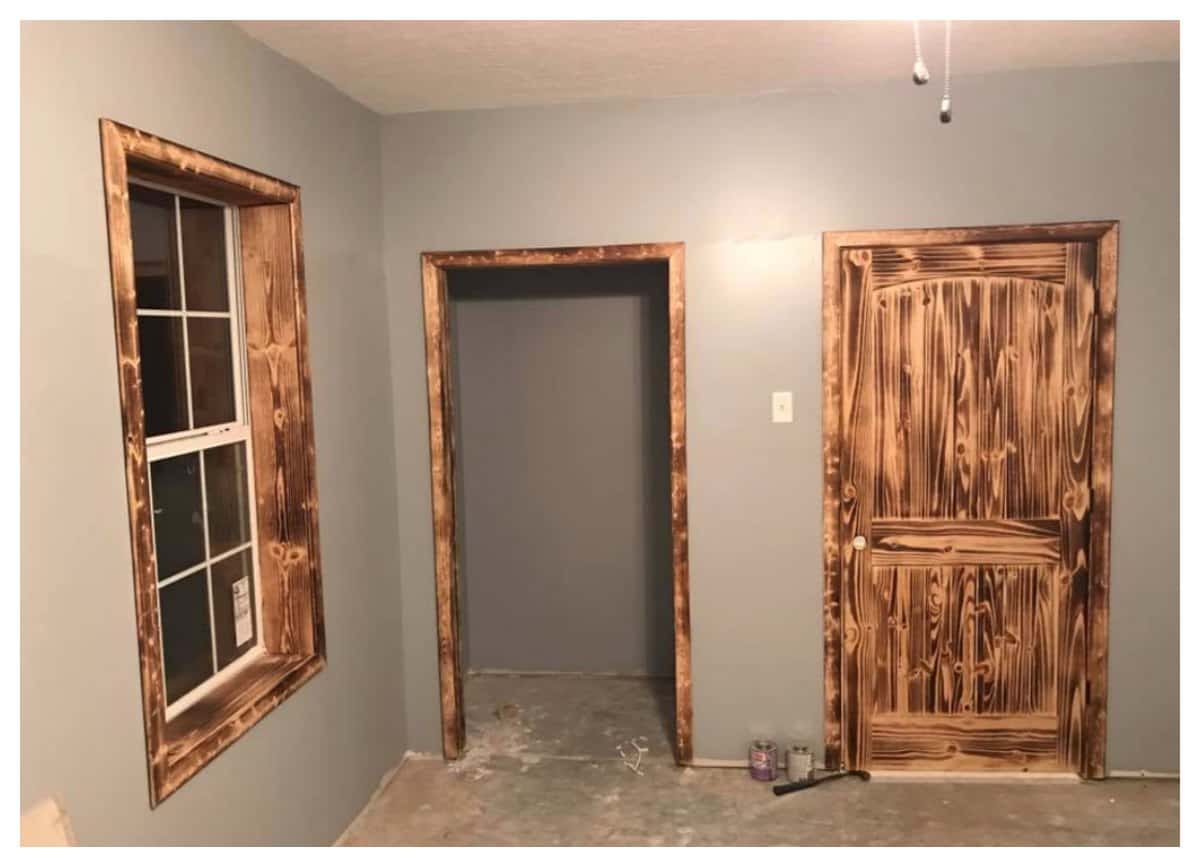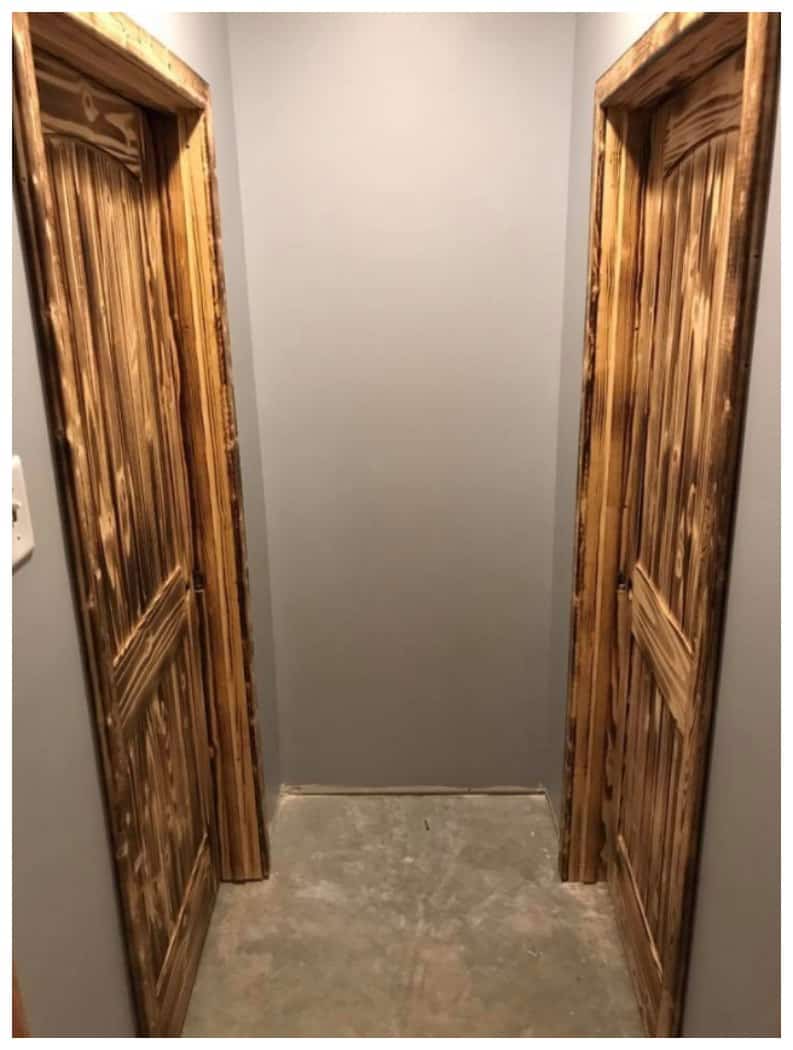 To create this look you will need a smooth all wood door and a pear burner torch that connects to a propane tank. Some people also call these tools a cactus burning tool or a weed burning torch. It's all the same tool and this is the tool you need to do this job!
Make sure the door is raw wood and not coated with any type of paint or polyurethane. You want to hold the torch just far enough from the wood to get it to change color. The longer you leave it in one spot the darker color the wood will become. You will want to be as consistent as you can when starting to burn the door.
Once you are done, you want to make sure you go over the door with a wet washcloth or towel to remove the soot. Soot is a black powdery substance that is left on the wood after it has been burned.
You can then coat your door with a weed burning torch or you could add another dimension to your project and coat it with a wood stain to give it a different look. The possibilities are grand with all the different stain colors out there! If you decide to use a stain on your design, you can then follow up with a coat of weed burning torch to complete your project.
Here's a video that shows the process in action:
Jared it quite the jack of all trades! He is building his Mom a home and he did it all himself!
Just look at how beautiful this place is! I can't wait to see the finished project!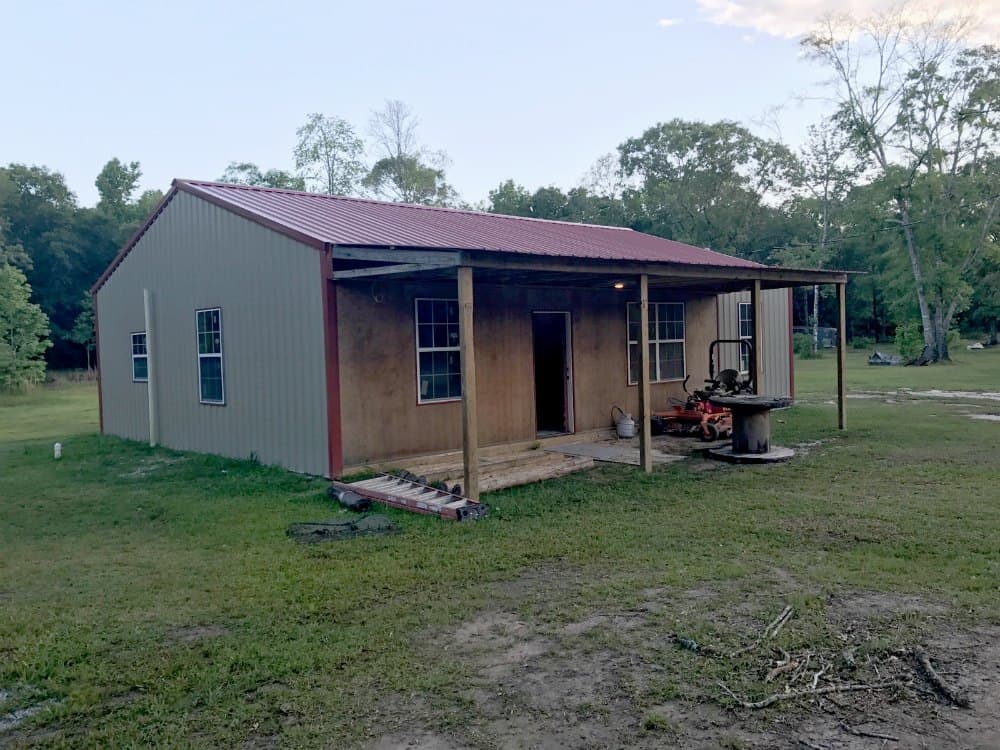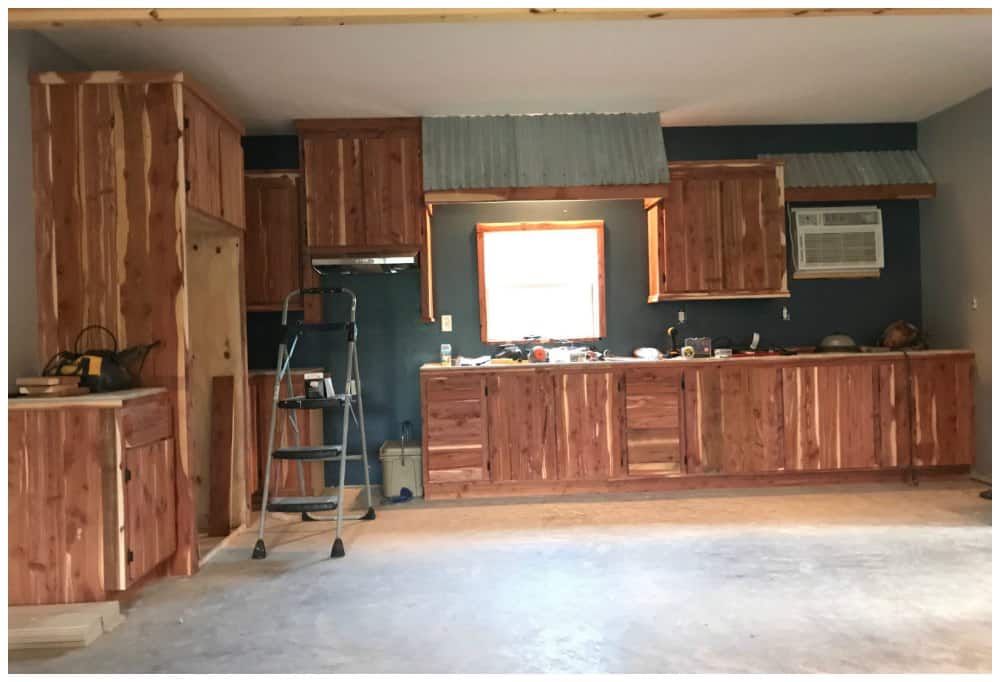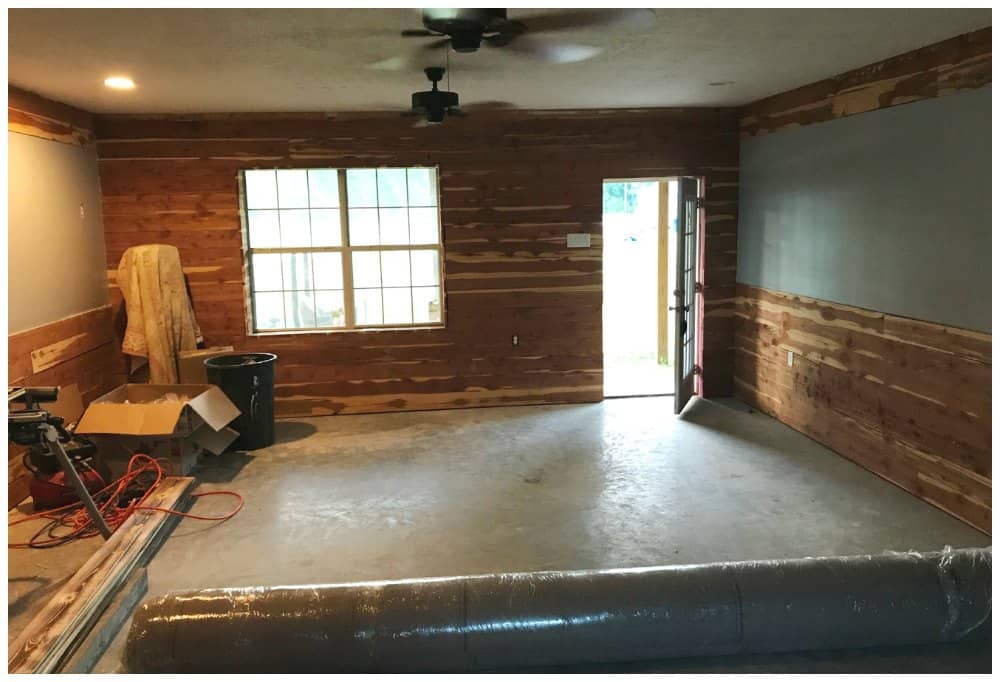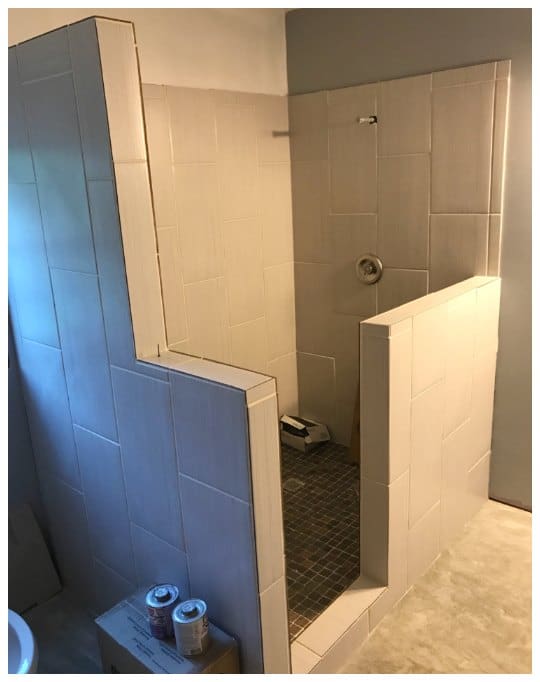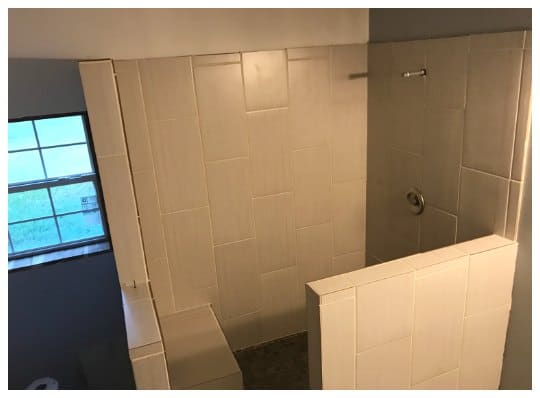 Keep up the good work Jared! You are amazing!
Be sure to follow Jared and his work on Instagram here.
Here's a new photo from Jared's Instagram account:
Be sure to Pin this Project on Pinterest too: