Chocolate Butterfinger Cup Shooters
Chocolate Butterfinger Cup Shooters
I made a very easy treat this past weekend and it was a major hit!  I call them Chocolate Butterfinger Cup Shooters!  I'm excited to share these with you because they are beautiful, taste amazing and unbelievably easy to make!
I just knew I wanted to create something extra special when I heard about the new Butterfinger Cups!  They are definitely way different from the Butterfinger candy bar that we all know and love.  These are chocolate cups with a smooth creamy center but also has a slight crunch.  The tiny crunch is what drives my taste buds insane and wanting more and more!
These Chocolate Butterfinger Cup Shooters would be easy to make ahead of time for a party or even the big game day event too!  I was able to pick up the shooter cups at Walmart.  They are a seasonal item so if you missed them you can also grab some on Amazon too.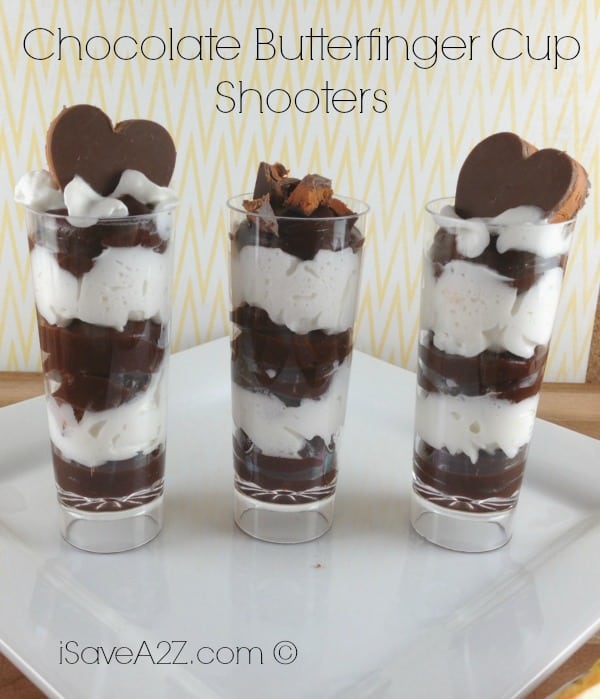 These can be made with chocolate instant pudding which only takes 5 minutes to whip up.  Then it's just a matter of combining all the ingredients into something yummy!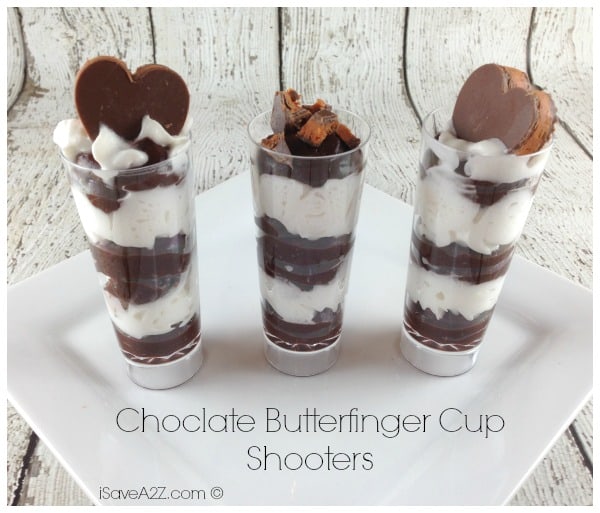 Here's what you need to get started:
Instant Chocolate Pudding
Butterfinger Cups (the cups not the candy bar)
Whipped Cream
Shooter Cups
Wilton Icing Bag (you can find these at your local crafting store or here on Amazon)
Optional:  Heart cookie cutters
These literally only took minutes to put together once the instant pudding was done and chilled.
First step is to prepare the chocolate instant pudding as instructed on your box.  Mine was a 5 minute pudding recipe.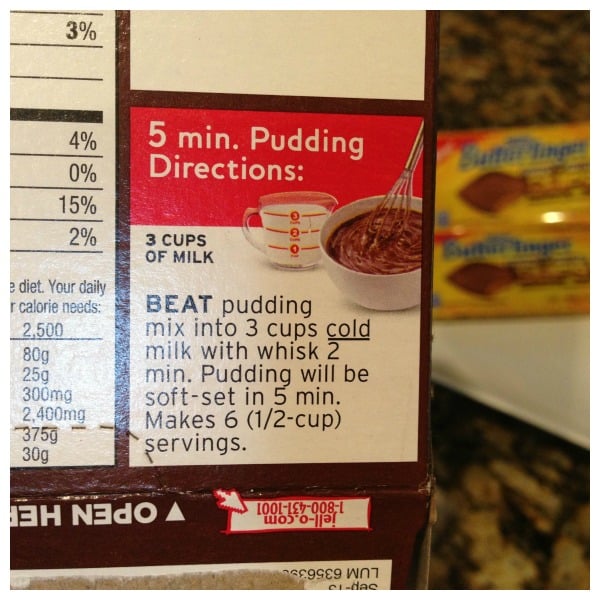 Now to chill the pudding mixture.  Once chilled you will want to grab a large tall glass and your disposable Wilton icing bag.
TIP:  You could also use a plastic baggy but it's a bit harder when you are trying to add the pudding to a small and tall shooter glass.  The disposable Wilton bag works perfectly.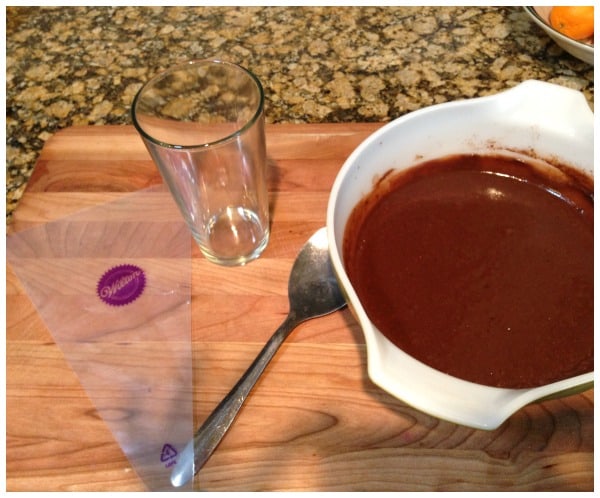 Place the disposable Wilton icing bag in the tall glass and unfold the top of it over the glass.  This will create a stable place for you to insert the pudding into the bag.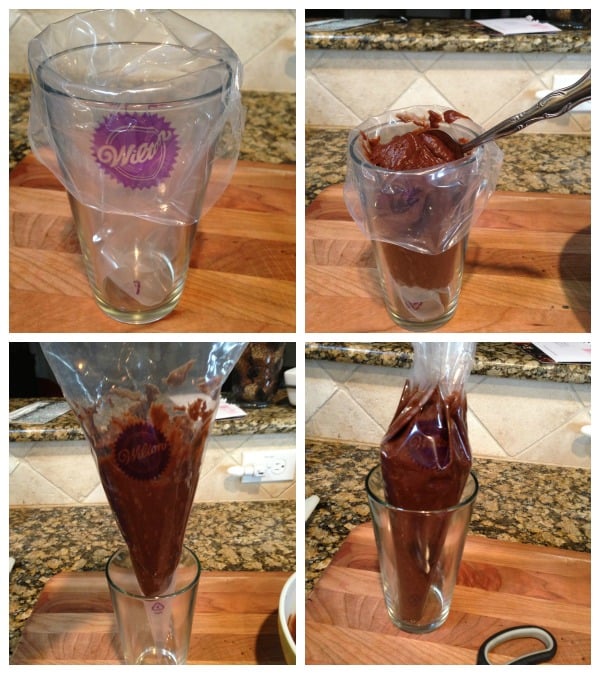 Next you will need to line up all of your ingredients.  I crushed up some of the new Butterfinger Cups so that I could add them in between the layers of my shooters.  Line you the ingredients:  pudding, whipped cream, Butterfinger Cups and your shooter cups.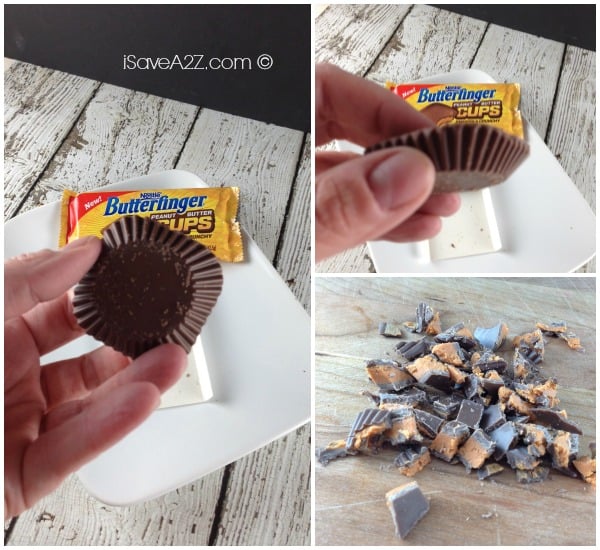 PRO TIP:  If I was making this ahead of time I would use the real whipped cream instead of the stuff from a can.  This tends to melt quicker than I wanted it too.  You could use the same technique for adding real whipping cream into the Wilton Icing bag as I did for the pudding.  Cool Whip in the freezer section works perfectly.  Lesson learned.
Now cut the tip of the disposable Wilton icing bag and start your first layer of your shooter.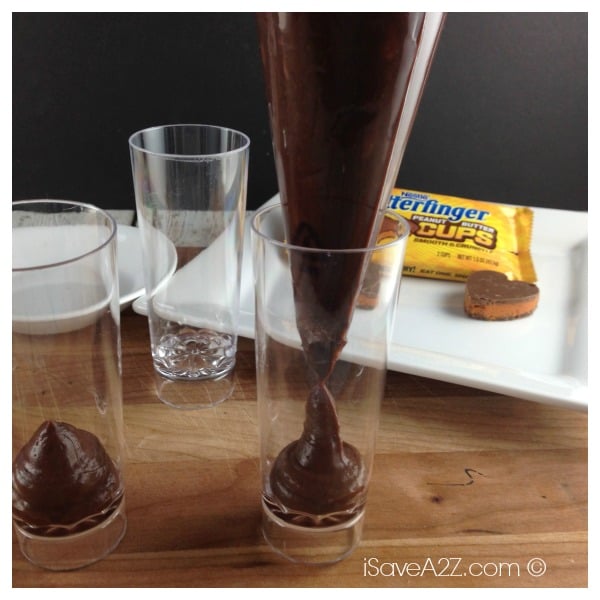 Next add a layer of whipped cream and then Butterfinger Cups.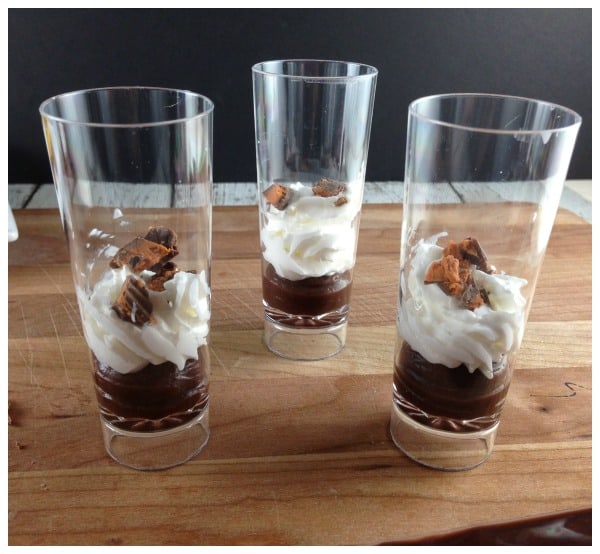 After finishing up all of our shooter layers we decided to get creative with the shooter topper.  We decided to add little Butterfinger Cup hearts to the top of our shooters!  Oh my goodness!  I think this is what everyone feel in love with!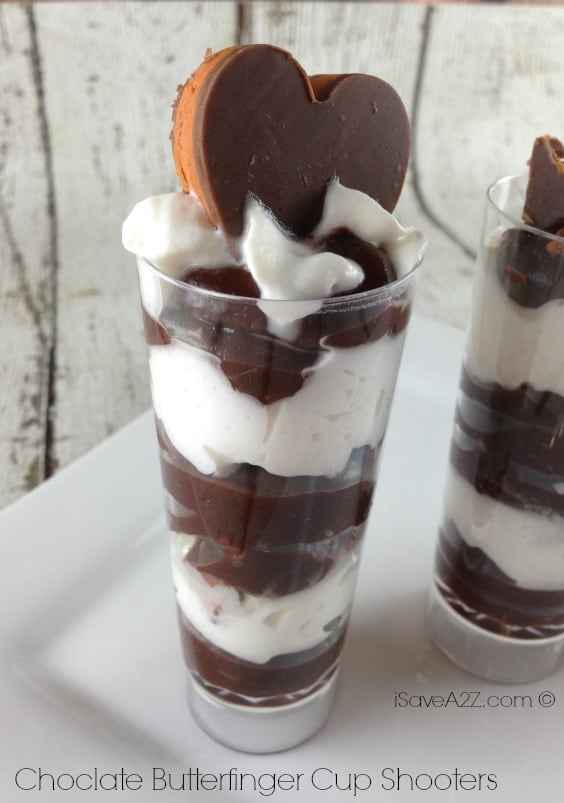 We used small metal heart shaped cookie cutters.  I heated a bowl of water in the microwave then added the metal cookie cutters to the water to warm them up so they would make our shapes smoothly.  Worked like a charm!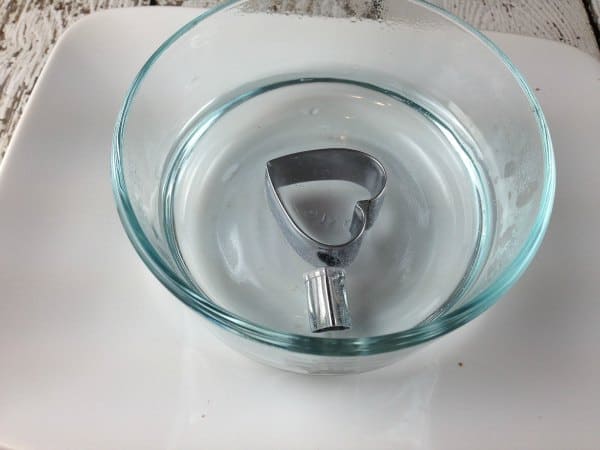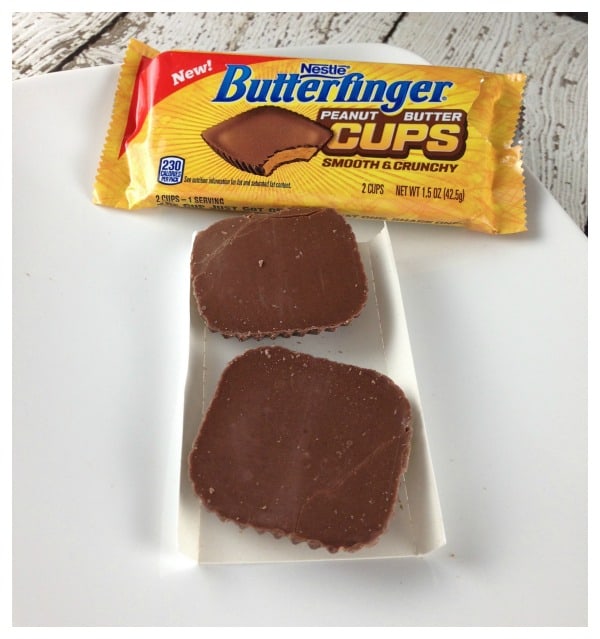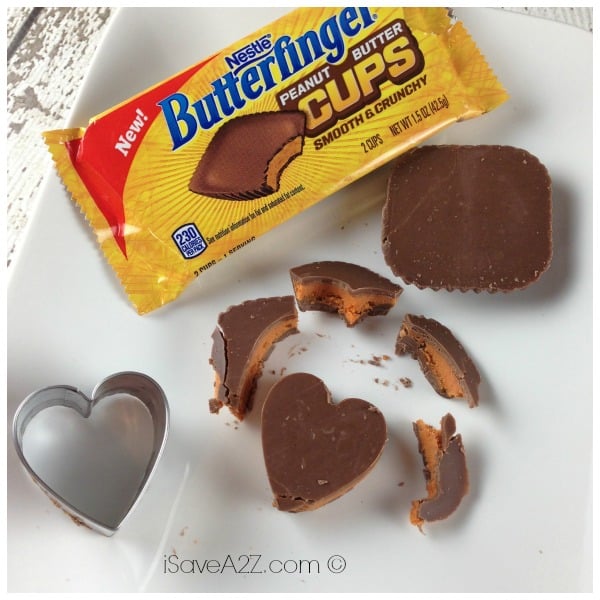 Then we got really creative and made a heart within a heart!  So cute!  It was pretty easy to make these hearts because the center of the Butterfinger Cups are smooth!  The little heart cut out from the center did not make it and had to be devoured immediately.  😀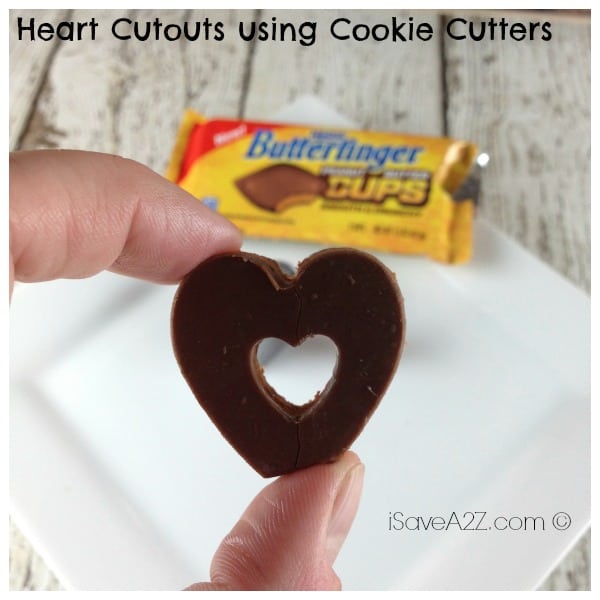 Now this is the reason I always go the extra mile to make extra special treats – for this smile right here!  Mini me loved it!  Simply priceless.