Valentine's Jello Hearts Recipe
Valentine's Jello Hearts Recipe
You've got to try these amazing Valentine's Jello Hearts! This recipe is fairly simple and looks amazing! Perfect recipe for Valentine's Day.
And… if you are looking for more Valentine's Day ideas, we've got a few recipes and crafts you should check out:
Valentine's Day Wreath (decorated with paper and easy to make)
Valentine's Day Lollipop Bouquet made with Candy Canes and chocolate!
Valentine's Day Breakfast Ideas
Valentine's Day Easy Strawberry Fudge (only 2 ingredients)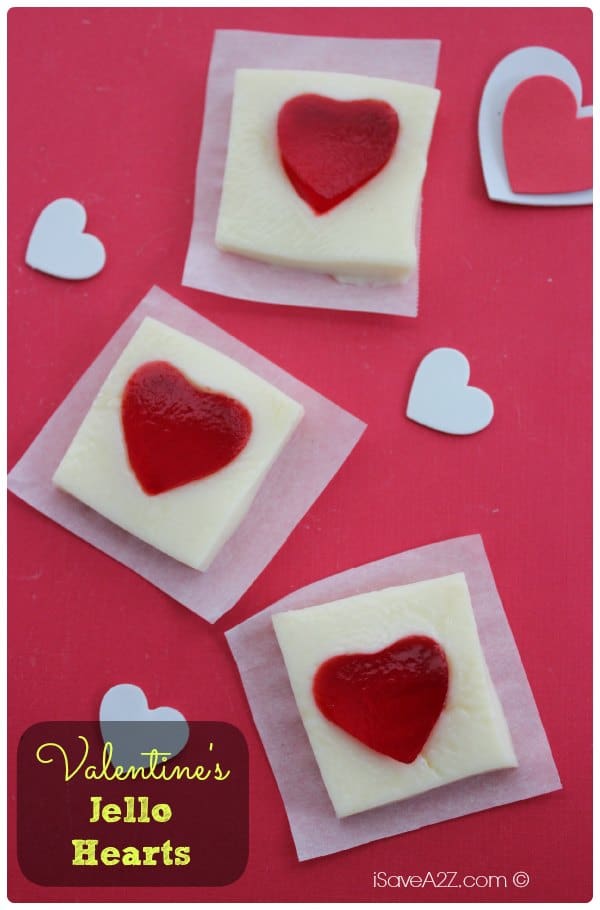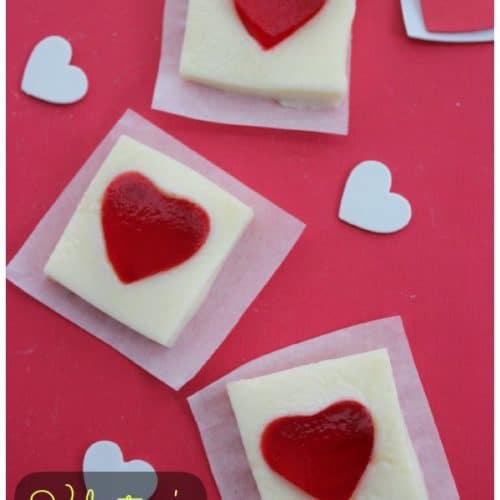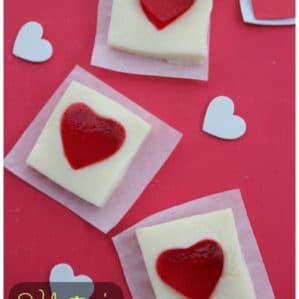 Valentine's Jello Hearts Recipe
Valentine's Jello Hearts Recipe
Instructions
Spray a 8 x 8 pan with non stick cooking spray.

Pour the Jell-0 into a large bowl, add 2 cups boiling water and stir until dissolved.

Pour into the pan and place in the refrigerator for 2 hours.

In another bowl add 1/4 cup cold water. Sprinkle gelatin packet over top and let stand for several minutes.

Stir in 3/4 cups boiling water and sweetened condensed milk until well combined.

Allow to cool.

Invert red Jell-O pan onto cutting board or wax paper.

With a heart cookie cutter, cut hearts out of the jello. Cut as many as you can fit, but you may not use all of them in the next step.

Spray the pan with cooking spray again.

Arrange the hearts in the pan being careful to leave room for white in between each.

Pour condensed milk mixture around the hearts and place in the refrigerator for several hours until firm.

Remove from pan and cut into squares.
Nutrition facts are provided as a courtesy.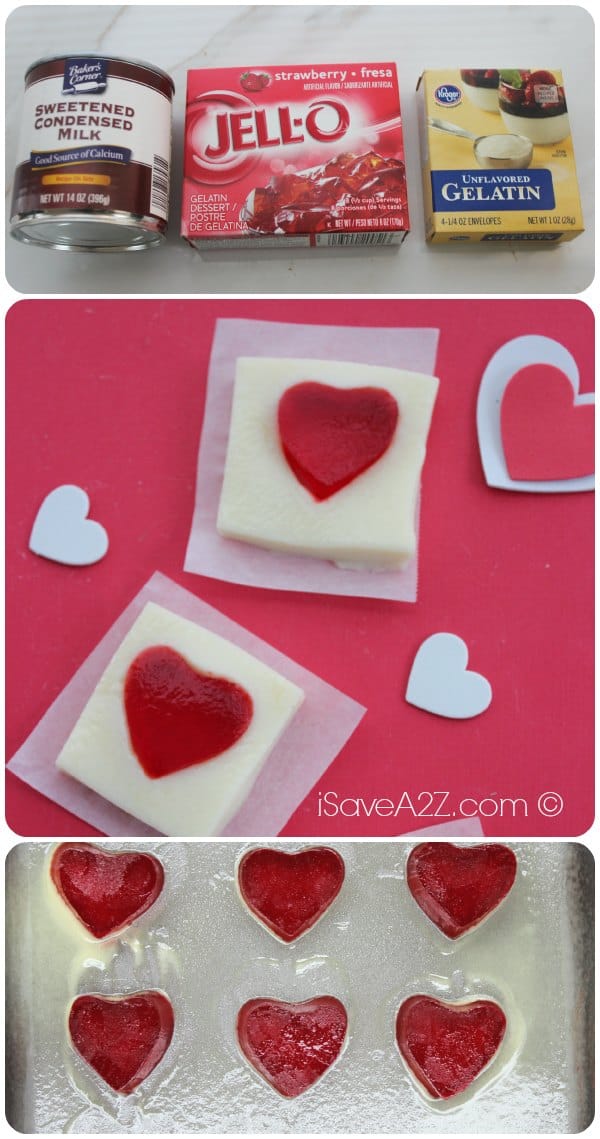 What do you think? Is this a recipe you are willing to try? We surely enjoyed it.