Disney's Maleficent Movie Trailer
Disney's Maleficent Movie Trailer gives you a good glimpse into this amazing movie!  I had the opportunity to see the press screening for it a few days ago and loved it!  Without giving anything away, I will tell you that it's a great story of love and hate with a bit of karma in the end!
Angelina Jolie could play this part with her eyes closed!  She was stunning in this role.  I thought it would be a bit scary but it wasn't scary at all.  My nine year old daughter really, really enjoyed it too!
I highly recommend you take the kiddos to see this Disney flick!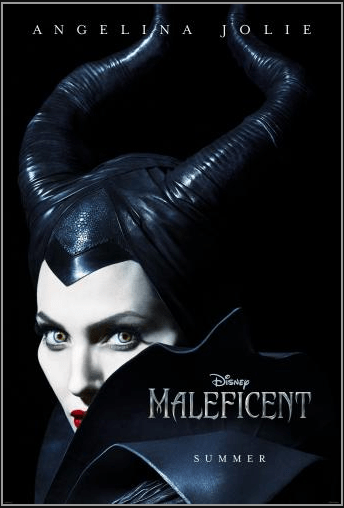 SNEAK PEEK OF DISNEY'S "MALEFICENT" FEATURES NEW LANA DEL REY SONG
Reimagining of the Classic Disney Tune "Once Upon a Dream"
Offered as a Free Download on Google Play™
Burbank, Calif.  (January 26, 2014) – A never-before-heard Lana Del Rey rendition of "Once Upon a Dream" was unveiled as part of a 90-second sneak peek of Disney's "Maleficent" during the 56th Annual Grammy Awards® on Sunday, January 26. "Maleficent" releases in U.S. theaters on May 30, 2014.
Award-winning, American singer-songwriter Lana Del Rey has recorded a unique reimagining of the renowned fairy-tale tune from Disney's classic animated film "Sleeping Beauty," which will feature in the end credits of the upcoming Disney film.
Lana Del Rey's "Once Upon a Dream" is free for a limited time, only on Google Play, Google's online store offering digital music, movies, books, games and more. The song was made available as a free download today and will be available exclusively on Google Play through Monday, February 3rd [http://smarturl.it/ldrgps1].
"Maleficent" explores the untold story of Disney's most iconic villain from the classic "Sleeping Beauty" and the elements of her betrayal that ultimately turn her pure heart to stone. Driven by revenge and a fierce desire to protect the moors over which she presides, Maleficent cruelly places an irrevocable curse upon the human king's newborn infant Aurora. As the child grows, Aurora is caught in the middle of the seething conflict between the forest kingdom she has grown to love and the human kingdom that holds her legacy. Maleficent realizes that Aurora may hold the key to peace in the land and is forced to take drastic actions that will change both worlds forever.
The film stars Angelina Jolie as Maleficent, Sharlto Copley, Elle Fanning, Sam Riley, Imelda Staunton, Juno Temple and Lesley Manville.
"Maleficent" is produced by Joe Roth and directed by Robert Stromberg, with Angelina Jolie, Don Hahn, Palak Patel, Matt Smith and Sarah Bradshaw serving as executive producers. Linda Woolverton wrote the screenplay. "Maleficent" opens in theaters on May 30, 2014.
For more information, check out Disney.com/Maleficent, like us on Facebook:
Facebook.com/DisneyMaleficent and use the official hashtag #Maleficent.