Dutch Apple Pie
Check out our neat and amazing recipe for our great Dutch Apple Pie! If you have been looking for a fantastic dessert recipe, then you can look no further! the recipe below will bring you through step by step into making this delicious Dutch Apple Pie! If you like this recipe, be sure to try out even more dessert recipes, like our Apple Cinnamon Rolls!
If you happened to like any of the recipes I have listed here, then you should definitely try out this neat cookbook for everything sweet and wonderful! You will be sure to find the best dessert recipes with this!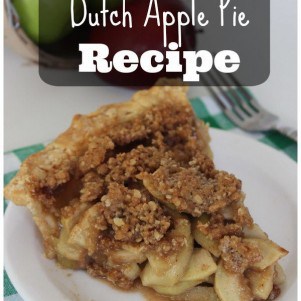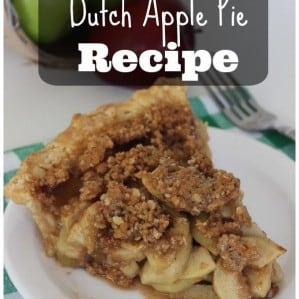 Dutch Apple Pie
Instructions
Work shortening into flour with a pastry cutter until texture resembles meal.

Beat egg and add to mixture.

Add cold water and vinegar and stir until just incorporated.

Place in a zippered bag.

Flatten to about 1/2" with a rolling pin.

Freeze for at least 20 minutes.

Combine dry streusel ingredients in a large bowl and whisk together.

Add cold butter and work with a pastry cutter until dry mixture is fully incorporated.

Crumble so pieces are no larger than pea sized.

Refrigerate until needed.

Roll out pie crust on a floured surface and place in pie pan.

Preheat the oven to 425.

Line a baking sheet with aluminum foil to catch any spillover during baking and place in bottom third of oven.

In a large bowl, combine sugar, brown sugar, flour and spices and mix well.

Core, peel and slice apples into 1/4" or less slices.

Add apples and vinegar to bowl and toss to coat.

Put apples in crust and dot top with pieces of butter.

Bake for 20 minutes.

Remove from oven and top pie with streusel mixture.

Reduce temperature to 375 return pie to oven to cook for about 50 minutes more (when crust is golden and filling is bubbling).

If streusel begins to get too brown, cover top loosely with aluminum foil.

Allow to cool before serving.
Nutrition facts are provided as a courtesy.