Healthy Weight Loss Tips During the Holidays
These healthy weight loss tips during the holidays are going to make sure you keep your weight in track no matter what comes your way. Staying healthy is tough no matter what time of year it is, but during the holidays it is much harder to maintain your weight loss goals. With events, parties, galas and of course trays of treats everywhere you turn it can be tough to keep your focus on healthy choices. These healthy weight loss tips will carry you through the holiday season with success.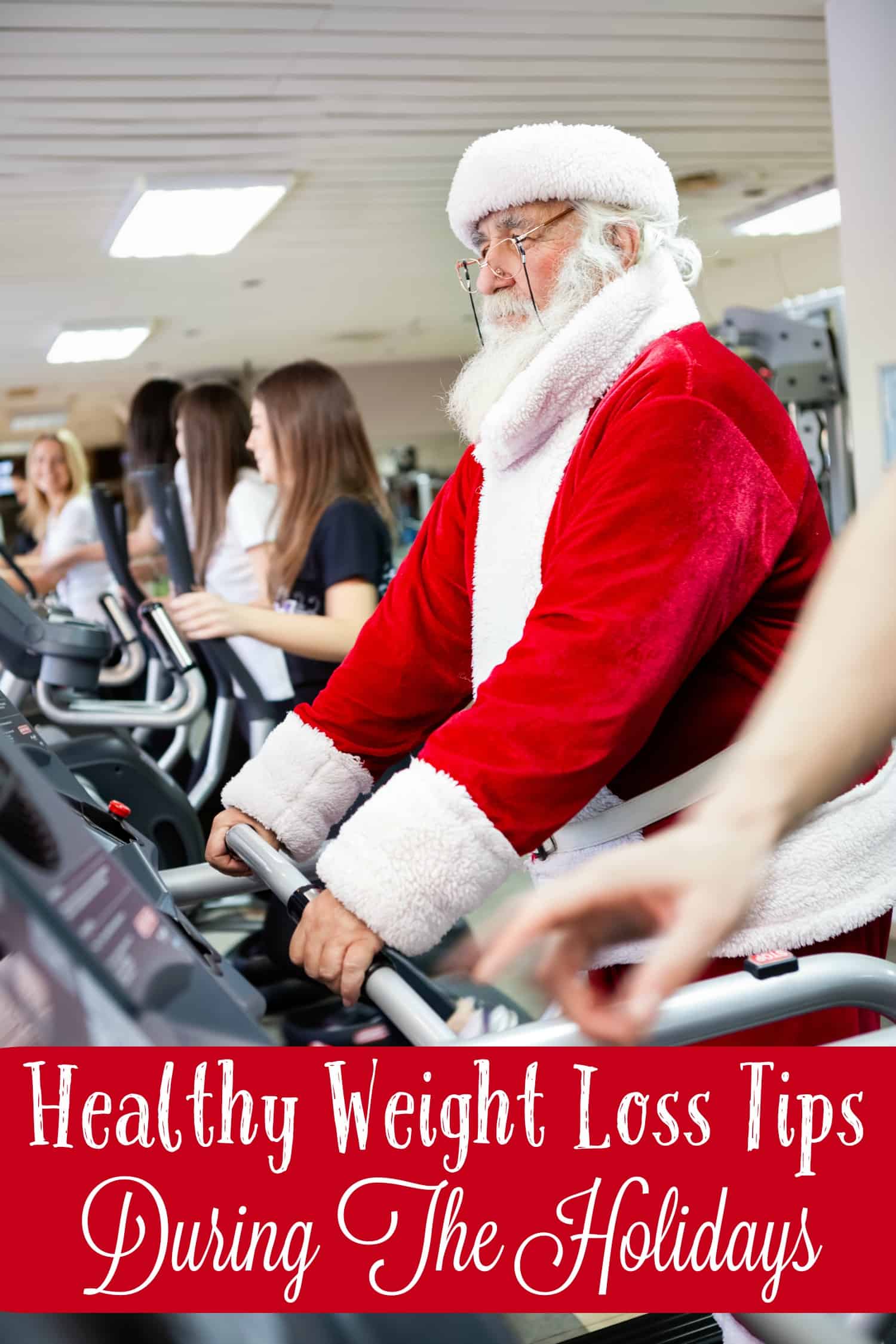 Healthy Weight Loss Tips During The Holidays
Take time for yourself. There is nothing more important to your healthy weight loss goals than to take time for yourself. This means you will set aside time each day or week to focus on your needs. Time for reading a book, taking a bubble bath, going to bed a few hours early or even a leisurely stroll through he mall to window shop can all be invigorating to you as an individual. Self care is vital for healthy weight loss, and for the happiness of you and your family during the holiday season.
Don't let go of gym or exercise time. I know, this sounds easier said than done however it is important. You may not be able to go as often as you do during non holiday times, but you still need to keep this up in your schedule. Adjust your family schedule to make sure you are getting in a minimum of 30 minutes of exercise 3-5 times a week. Remember that it doesn't just have to be in a gym or a specific routine. Exercise can come from playing in the snow with your kids, taking a nature walk looking for pine cones or birds nests, or simply going for a jog before the kids get up in the morning.
Prepare your own dishes to take to events. One easy way to continue with healthy weight loss during the holidays is to make your own dishes to take to potlucks, events and family dinners. When you prepare your own foods, you know what is in them and can often eat more of them knowing they are within your diet plan. There are going to be times when you simply have to make the wisest choice of what is available at a party, and that won't always be easy. However, you can use the standard rule of skipping items with lots of cheese, gravies, or even those items that are deep fried. This will help you to maintain healthy weight loss while still participating in your favorite family functions.
Use small plates for portion control. Portion control is another big way to make good health choices. Grab the saucer or small plate instead of the dinner plate when eating at holiday parties and events. Smaller plates equal smaller portions which will help you to feel satisfied without indulging too much.
Indulge on things you really enjoy so you don't indulge on everything. At the end of the day, there are going to be specific items on that buffet or in the break room at work that just scream your name. For many people, avoiding all of the treats will result in you indulging in far too much at some point during the holidays. Instead, choose one item you really love and miss in your diet and indulge in half a portion once or twice throughout the holiday season. This will give you the taste of what you want without all of the calories if you eat everything on the buffet table.
These healthy weight loss tips during the holidays will help keep you in maintenance mode, or quite possibly continuing to lose weight. Being prepared and working on yourself despite the holiday distractions will help you to maintain health no matter what comes your way.