Jell-O Witch's Cauldron
Check out our neat and amazing recipe for this absolutely adorable Jell-O Witch's Cauldron! If you've been looking for some cute halloween snacks either for your kids or an upcoming party, the this recipe is perfect for you! This recipe will bring you through step by step into making these cute little snacks from your very own kitchen! These neat little Jell-O Witch's Cauldron snacks would also do very well for a Halloween party when it comes to be that time! If you are looking for some other Halloween Party food ideas, then look no further! Here are someEasy Halloween Party Food Ideas! Also be sure to check out out Pretzel Pumpkins recipe, and even our Clementine Pumpkins and Banana Ghosts! With these recipes, you should have all the halloween snacks you could ask for! Be it for just the kids, or your own party!
Are you ready for this fall? Not without some great pumpkin recipes, you're not! Check out this neat cookbook with more pumpkin recipes that will sure to widen the variety of pumpkin foods for you and your family this fall! Be it for Thanksgiving, Halloween, or any other special occasion, you can't go wrong when you choose any of these great pumpkin recipes! If you love pumpkin, you should also check out our Homemade Pumpkin Pie Recipe!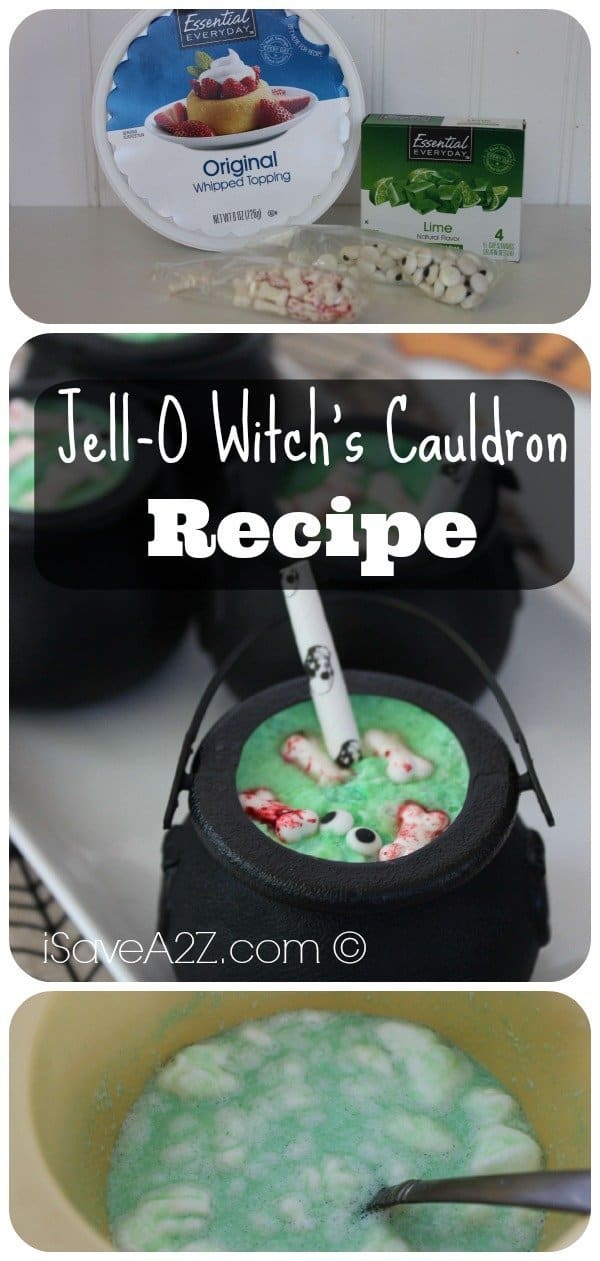 Nutrition facts are provided as a courtesy.