Navy Bean Soup Recipes
Who knew Navy Bean Soup Recipes could be so diverse?? To be honest, I wasn't even sure what bean was a navy bean until recently. Either way, I love my soups for the cold weather and we love beans around this house. They just make your soup so hearty and filling. Here are a few different Navy Bean Soup Recipes that I'm looking forward to trying.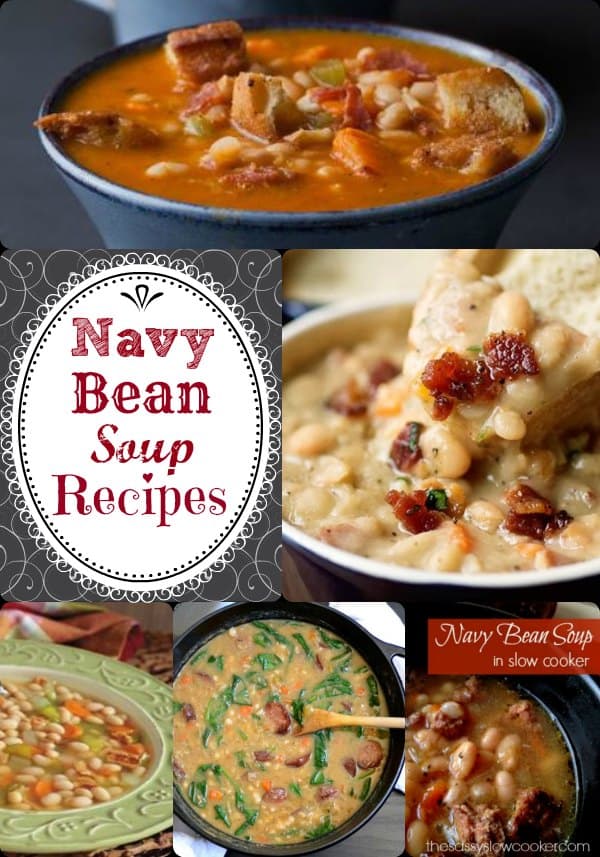 This Navy Bean Soup with Garlic Croutons looks DELISH! It has salty ham, lots of veggies and will feed a crowd of 10 to 12 people! This is perfect with the holidays coming up and all of those family gatherings. The garlic croutons, you make yourself and any leftovers would go great in a salad!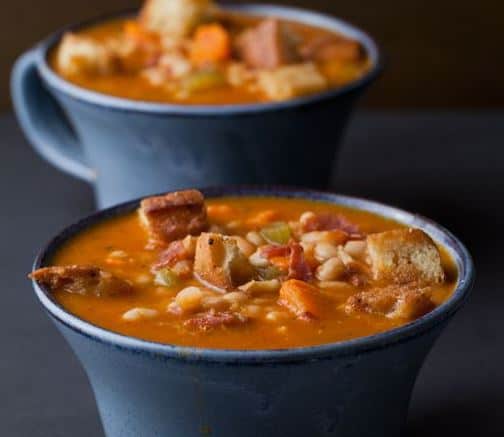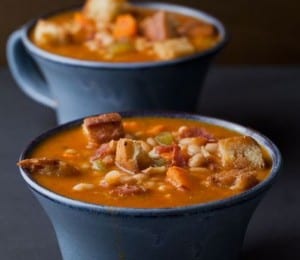 Photo credit by Taylor Takes a Taste
This Navy Bean Soup Recipe uses apple smoked bacon (YUMMY), Italian seasoning and canned navy beans. That will really help shave down your cooking time. No croutons for this one, but I would definitely have some warm bread close by.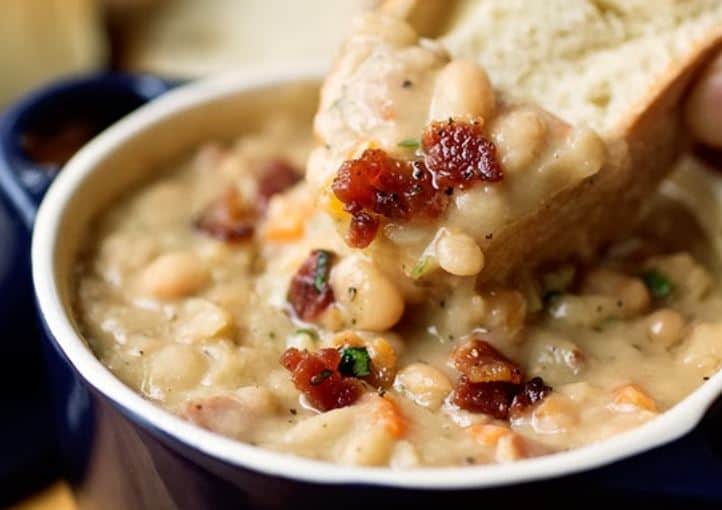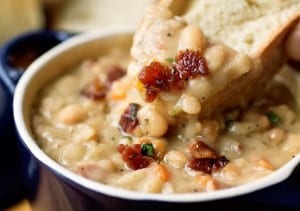 Photo credit by The Maine House
I stumbled across this recipe on the Bush's Beans website. It's simple and easy to make, still using bacon and vegetables. You also use the canned beans to cut down on time and can have this ready in about 30 minutes. PLUS…It's all done in one pot and you know how much I love that!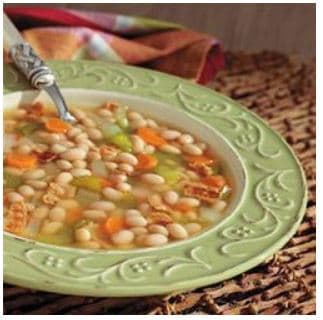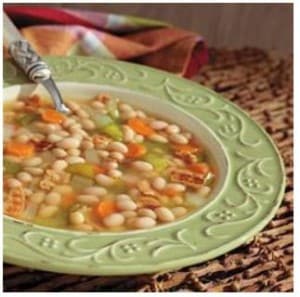 Talk about hearty and filling….well, here you go! This is a Sausage & Spinach Navy Bean Soup Recipe. It can be done for less than ten dollars and serves eight! The cooked sausage and fresh herbs sound amazing and I love the addition of spinach!!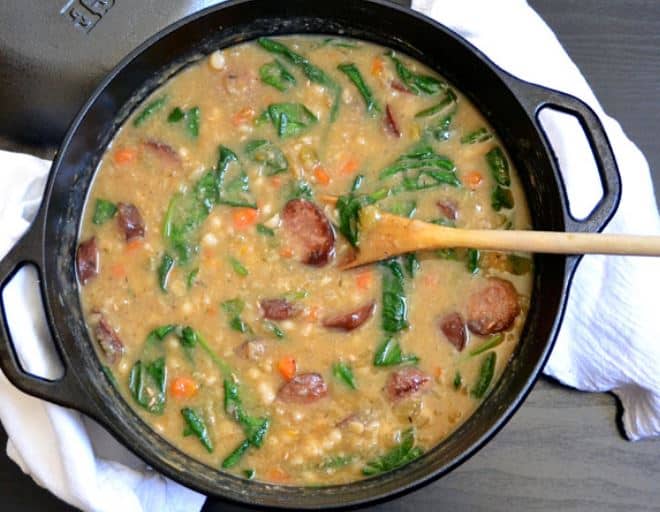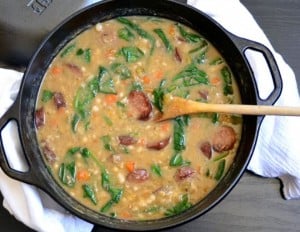 Photo credit by Budget Bytes
Now you know I can't pass up a recipe that is done in the crock pot! This Slow Cooker Navy Bean Soup can be changed up to your liking. You can use any kind of meat you wish; ham, ground beef or even chicken. Basically, just brown your meat and throw everything into the crock pot! I love it when it's that easy!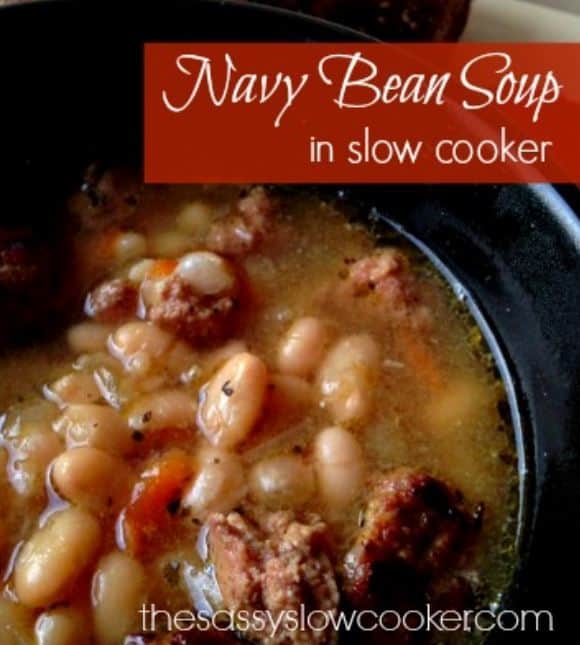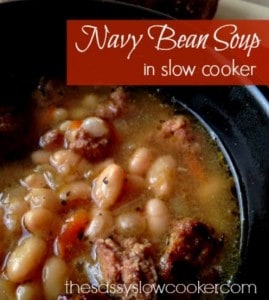 Photo credit by The Classy Slow Cooker