Old Fashioned Buttermilk Biscuits Technique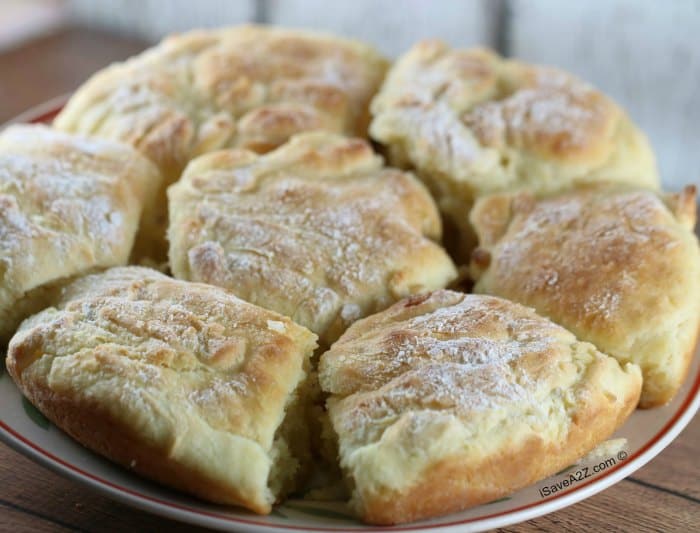 Old Fashioned Buttermilk Biscuits Technique
I'm gonna be real honest with you.  This article almost didn't happen.  I love biscuits and I love this technique but it almost didn't happen because there's not a real clear recipe that I can write out.  I was too afraid to confuse you by writing this.  I ended up posting a photo of my biscuits on my Facebook page here and tons of people insisted I share the technique even though there wasn't a clear recipe.  Thank you Facebook fans for encouraging me to step out of my comfort zone while I was protecting you from confusing.
I'm not certain how long this recipe dates back to but I can tell you that many people made it like this back in my grandmothers day.
Now on to the good stuff.  Let's make some buttermilk biscuits!
I'm going to try and explain this technique the best way I know possible.
You start with three simple ingredients:
Flour (I use unbleached self rising flour)
Lard (not shortening)
Buttermilk
All of these ingredients can be found at your local grocery store.
You want to start with a large bowl.  Back in the day they would use a wooden bowl that was wide and shallow similar to this one I found here.   The reason for the wide and shallow part is because you want to build up flour on the sides of the bowl when you start.  (I will explain more below)
Start by sifting flour in the large bowl.  You will add more flour to this bowl then you will use for the biscuits.  Fill to bowl up about 3 to 4 inches (guessing).
Start patting down the sifted flour and create a well in the middle to hold the buttermilk.  Be sure to have enough flour on the sides and on the bottom.  You don't want the buttermilk to escape the well you create.
Fill the well with buttermilk.  I am guessing I used about 2 cups or so but this will depend on your bowl size.
Grab a handful of lard.  I am guessing I used about 3 or 4 tablespoons.  Again, I don't ever measure, I'm just guessing.
Place the lard in the buttermilk and start squeezing the lard to soften it up to absorb in the buttermilk.  There will be large chunks in the beginning.  As you do this, start moving grabbing the milk and pulling it upwards (as seen in the video).  By doing this you will grab a small amount of flour eat time you pull it upwards.  This is how you slowly mix the flour into the buttermilk mixture.  Keep doing this until all the lard lumps are gone and you get to a thick dough consistency needed for biscuits.  Again, you can see in the video to get a better idea.
Once you reach the right consistency, scoop out a small portion to create one biscuit.  Place it in a well greased cast iron skillet or pan.  I use this Lodge 10 inch Pre-Seasoned Cast-Iron Chef's Skillet I found on Amazon at one heck of a deal.

I only cook my biscuits in a cast iron skillet.  It cooks evenly and creates a very light crust that we all love.  I have never tried any other type of pan for these biscuits and I doubt I ever will.  It's just how I was taught.
I place my skillet of biscuits in a preheated oven that is set at 475 degrees.  I cook them for about 10 minutes or until golden brown.  Each oven is a bit different so be sure to watch it your first time to know how long to cook yours for.
It's very rare that we have leftovers but they taste just as good when you pop them in the microwave for about 10 seconds each and serve them warm.
They aren't the prettiest of biscuits but no one around here cares.  They are absolutely delicious and we love them.
Once you are done you will notice lots of leftover flour.  If you did it the way I explained you won't have any left over buttermilk or lard in the bowl.  We have always saved this flour for our next recipe but with food regulations I feel as though I should advice you to discard it just to be safe.  We hardly waste anything and we have been doing this for years.
We hope you enjoy our old fashioned buttermilk biscuits technique.  I bet you will enjoy them as much as we do.  They turn out light and fluffy every single time!
If you decide to venture out and make this recipe I would love to see photos of how they turned out.  You can email them to jennifer@isavea2z(dot)com and I may just feature them on our page.
Feel free to Pin this recipe for later here: