Asian Orange Chicken
Check out this new and neat recipe for our delicious Asian Orange Chicken! If you're in the mood for some great asian food, but you don't feel like going out to eat at the same time, then this recipe will be perfect for you! It may seem long, but this recipe will bring you step by step to prepare your own orange chicken, and serve this delicious meal from your kitchen to your dinner table! We also have some other great asian food recipes roaming around on this site, in case you are wanting to combine them to make a great meal for the day! You should definitely try out our Teriyaki Chicken, our Sweet Mochi, and to finish a meal, we even have Fortune Cookies!
You may even like some other Asian-inspired desserts as well! If so, then you're in luck! There's a whole cookbook dedicated to asian desserts!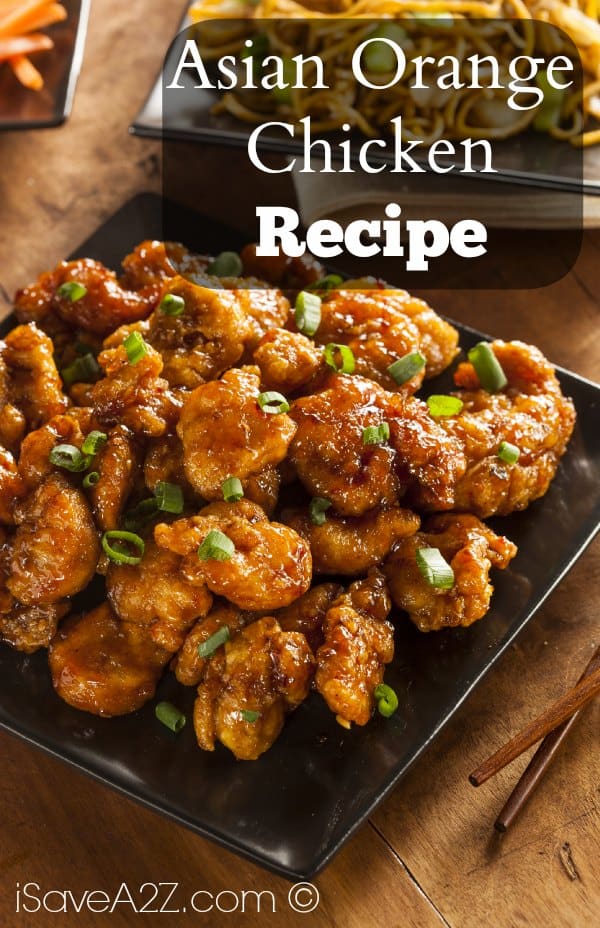 Asian Orange Chicken
Instructions
Take out a saucepan and pour the 1 1/2 cups of water, orange juice, lemon juice, rice vinegar, and soy sauce into it. Stir in the brown sugar, orange zest, ginger, chopped onion, garlic, and red pepper flakes. Bring it to a boil, then remove it from the heat to cool for 10 to 15 minutes.

Take your chicken pieces and place them into a resealable bag. When the sauce from the saucepan has been cooked, open up this bag and pour 1 cup of sauce into it. Reserve the remaining sauce, and refrigerate for about 2 hours.

Take out another resealable bag, and mix the salt, pepper, and flour. Take your marinated chicken pieces and pour them into this bag. Seal this bag once more, and shake until the chicken is coated.

Heat up the olive oil in a large skillet over medium heat. Place your chicken into this skillet, and brown them on both sides. Drain on a plate that is lined with paper towels, and cover it with aluminum foil.

Wipe out the skillet and add your sauce. Bring it to a boil over a medium-high heat. Mix together the 2 tablespoons of water and the cornstarch, and stir into the sauce. Reduce the heat to a medium low, and add your chicken pieces. Simmer for about 5 minutes and stir occasionally.
Nutrition facts are provided as a courtesy.