Baking Soda and Vinegar Uses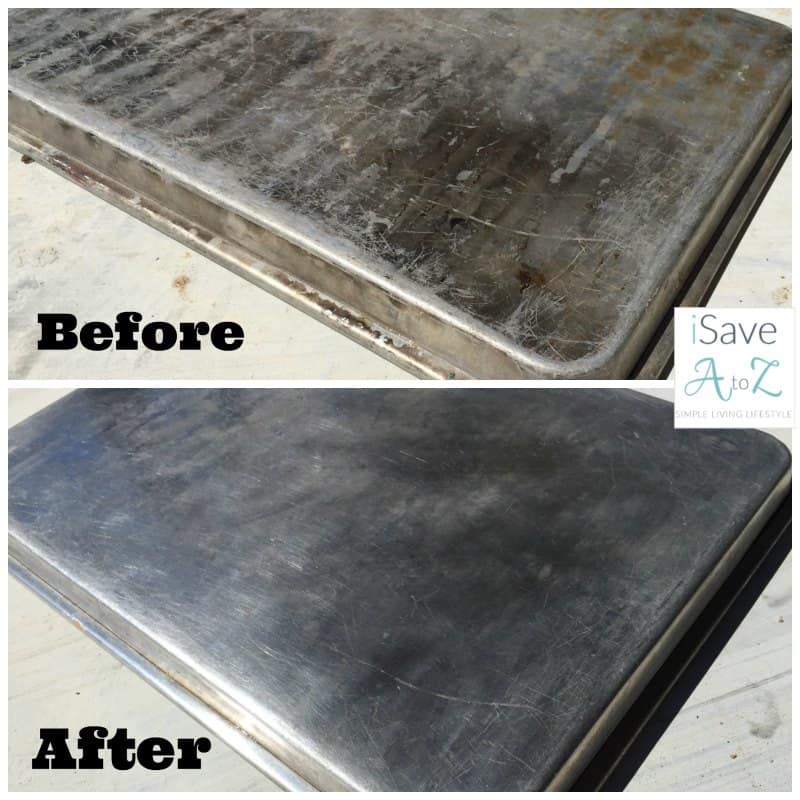 I have so many Baking Soda and Vinegar Uses but today I want to share with you the reaction it had on a pan that I thought was doomed!
My husband. My wonderful husband. He put my favorite baking sheet on the grill and forgot about it. My favorite pan!! I could have put a hurtin' on him like no other. The pan was already in bad shape but now it had horrible burnt grill marks on it. I tried using an SOS pad and scrubbing it clean but there was no amount of elbow grease that could help me scrub that mess off. I gave up. I actually still use the pan but I cover it in tin foil because it's so ugly.
I finally got around to try baking soda and vinegar to take off the mess. This pan is larger than most. It's a commercial sized pan so it doesn't easily fit in my sink to wash it. I ended up taking it outside on my back patio.
I sprinkled the damaged parts with baking soda and them poured a bit of vinegar right on top. It started to bubble up with fizz and then I let it sit for about 20 or 30 minutes. I felt as though those little bubbles of fizz were doing all of the scrubbing for me.
I only had apple cider vinegar on hand. I normally use the white vinegar to clean with. I also didn't have a spray bottle yet when I did this test.
It worked like a charm! All of the black marks are completely gone! I couldn't believe it. I scrubbed and scrubbed with that SOS pad too!
From now on I buy the big 128 oz White Vinegar bottle when I need more.  I also purchase the 13.5 pound Arm & Hammer box of Baking Soda from now on too!
I've already purchased the white vinegar and a medium size spray bottle so I can do this often from now on.
I promise you will love this hack for horrible looking pans! I love that I can add this to my list of Baking Soda and Vinegar uses too! Love it!
It's pretty embarrassing to show you my ugly pan but I want you to see how well this worked!  Here's the before photo: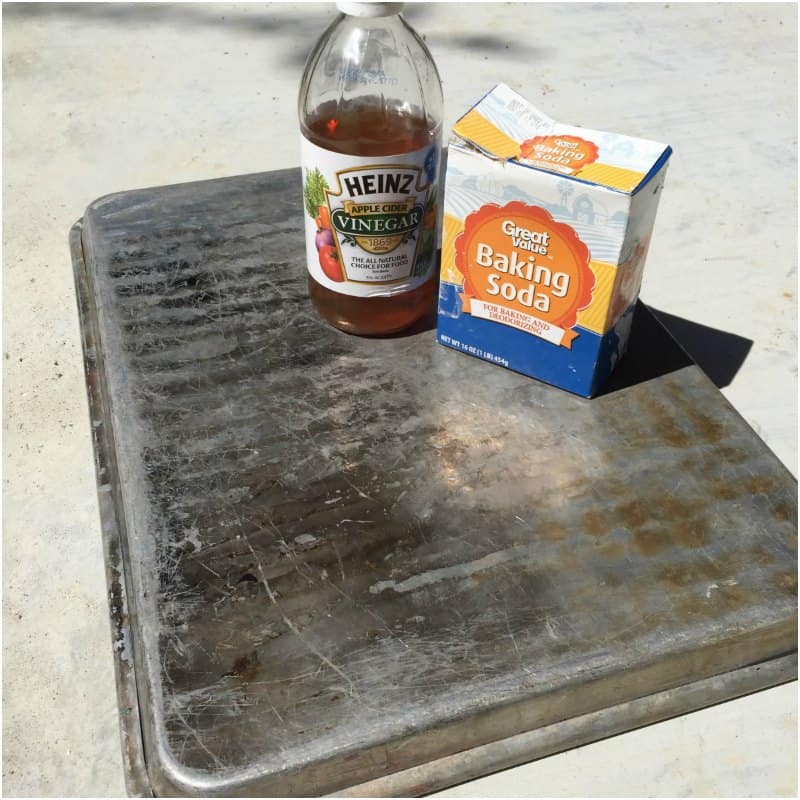 I am amazed!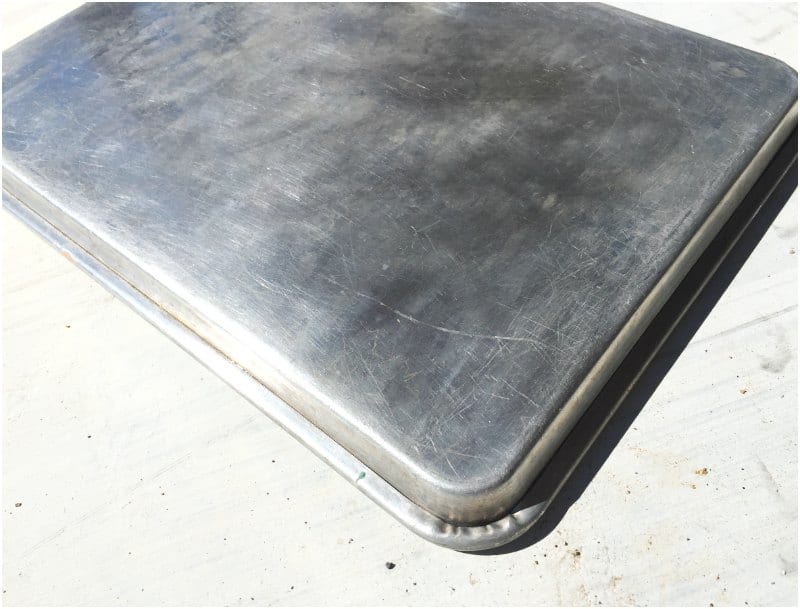 My life is simplified!
Pin it here: