Homemade Heart Shaped Bath Bombs
Homemade Heart Shaped Bath Bombs
You've got to check out this new and easy tutorial for the Homemade Heart Shaped Bath Bombs we made! Who doesn't love these bath bombs when you're trying to take a nice and relaxing bath every once in a while?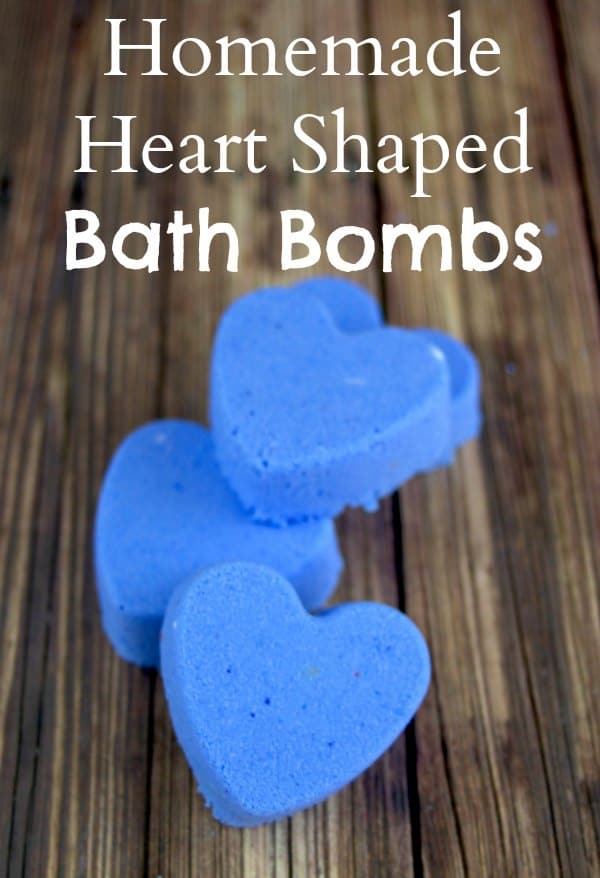 This project is relatively easy to do on your own, and it doesn't take too many ingredients either. We used a Heart Shaped Silicone Mold for this project, but any shaped silicone mold will do just fine. Not only will these bath bombs be great around the house, but they can easily make great gift ideas too! You can easily tie them up with a cute ribbon; imagine that sitting near the bathtub! It's definitely a unique gift, after all.
UPDATE: We ended up doing a new Homemade Fizzy Bath Bombs Recipe and we included a video to show you exactly how it's done!!!
Here's how to make your Homemade Heart Shaped Bath Bombs
Ingredients Needed:
Directions: *If you have a manicure, wear gloves, or use a fork during the mixing process.
In a mixing bowl combine the citric acid and baking soda, being sure to remove all lumps.
Add in mica, melted butter and essential oil and continue to mix.
Using your spray bottle, spray the mixture 2-3 times and mix, slowly adding more witch hazel until the mixture holds it shaped when pressed together.
Press into silicone molds, making sure to compact them tightly.
Allow to dry in silicon molds for 12 hours. Once 12 hours is up, remove from molds, and allow to dry an additional 24 hours for a nice hard bath bomb.
Now you are all done with your Homemade Heart Shaped Bath Bombs!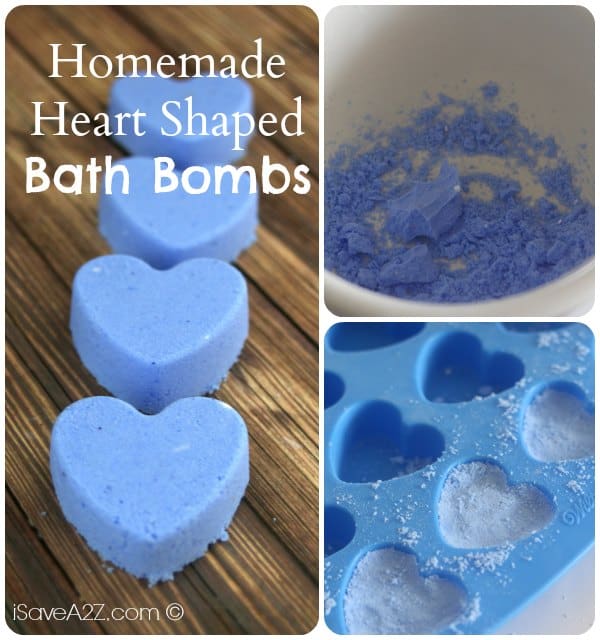 If you liked this neat little craft, then you might also want to try some of these too!
Easy Homemade Coconut Sugar Scrub Bars
Homemade Sun Shaped Sugar Scrub Bars
Also check out some of our other crafts! Such as our: