Best Buffalo Wings Recipes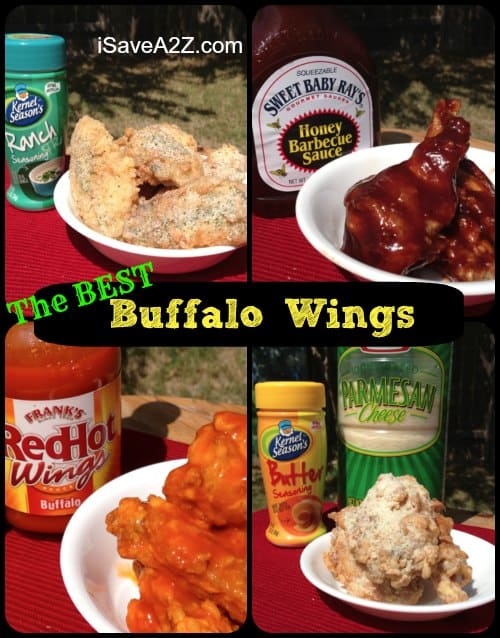 Best Buffalo Wings Recipes
I just learned the about the Best Buffalo Wings Recipes you will ever try!!  There's a special technique to making them tender and juicy!  I've never really been a fan of Buffalo Wings because when you order them at a restaurant they seem to be tough and dry. I thought that's just how they were until I learned how to make them the right way!  Buffalo wings are always served with blue cheese but this technique will allow you to make them any way you want!
A friend came to visit the other day and we started talking about recipes, my favorite subject of course.  I'm always looking for new recipes or ways to experiment with food.  His parents have owned a restaurant for a long time so this friend knows tons about cooking!  Love that!  I learned there is a special technique used to make some of the most tender and juicy buffalo wings you will ever try!  As long as you follow the technique, any sauce or seasoning you put on it will taste delicious.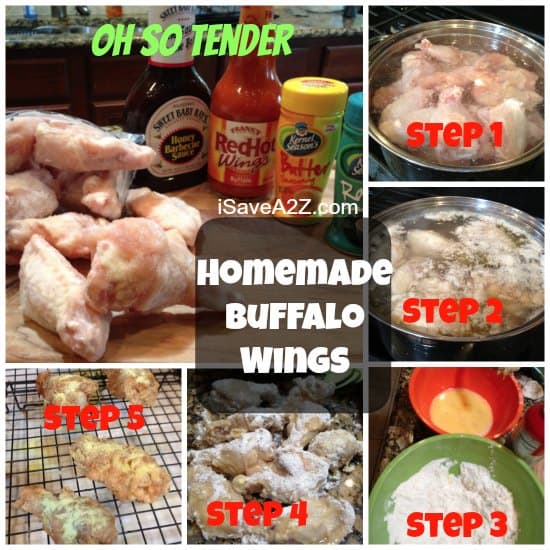 Ingredients:
1 Bag of Frozen Wings (I prefer the small ones)
Sauce of your choice such as:  bbq sauce or I like Franks Original RedHot Wings Sauce (it's not too spicy at all)
Seasonings of your choice:  Garlic, Parmesan Cheese, Ranch, Popcorn Salt etc…
Eggs
Flour
Salt (I prefer to use the Popcorn Salt)
Vegetable Oil for frying
Here's the technique for the Best Buffalo Wings Recipes in steps:
Start off by boiling the frozen chicken wings.  You can place them from the frozen bag straight into a large pot of water and begin cooking them.  Cook them until you see a grey froth form at the top of the pan.  Don't over cook them.
Next, drain them off.
Dip them into an egg wash and then dip them into a flour mixture.
Place them in a hot mixture of vegetable oil.
Once you see the wings begin to float they are done cooking.  They should have a light brown coating on them when they are done.
Place them on a cookie sheet to allow the grease to drip away from the wings.
Season them immediately.  I prefer to use a Popcorn salt because of it's fine texture.  TIP:  I use the Ranch or Butter Flavored Popcorn salt  (It's the BEST!)
If you plan to use a sauce, dip them in the sauce immediately.  Franks Hot Wings sauce is very popular!  They have all sorts of flavors too.
Serve them warm.
Enjoy!
(Thanks Sal for teaching me this awesome technique!)
Update!  I just attempted to make the Ranch Seasoned Chicken Wings with buttermilk instead of egg mixture.  They came out extra crispy which I love!  I had my daughter in the kitchen helping me.  She loves to learn new recipes and I love the quality time we have together.