Candy Corn Popcorn Treats
Candy Corn Popcorn Treats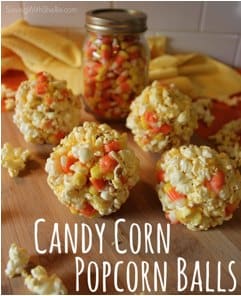 Popcorn! Get your Popcorn!! Check out these adorable Candy Corn popcorn treats! Perfect way to use candy corn around Halloween time!
Get the full Candy Corn Popcorn treats recipe here!
Sign up for our Recipes email and get a free printable download of our Top 10 Best Recipes! Plus, exclusive those on the list will continue to get exclusive content! We won't spam you – we hate spam too!
Check out some of our most popular recipes: