Homemade Chili Cheese Dog

Homemade Chili Cheese Dog
Check out this great recipe for a Homemade Chili Cheese Dog! If you like the classic chili cheese dogs, then you're in for a treat! This recipe will bring you step by step into making some of the best chili to fit right on top of  a deliciously grilled hot dog! This is a recipe you won't want to pass up once you take a look at the ingredients this recipe calls for! Everything tastes way better when it's homemade, right? If you liked this recipe, be sure to check out some of our other favorites! Like our Dr Pepper Pulled Pork recipe, and our Weight Watcher's Beef and Bean Chili!
If you like those kinds of 'fast food' type foods, then you should check out this neat cookbook for amazing fast food makeovers!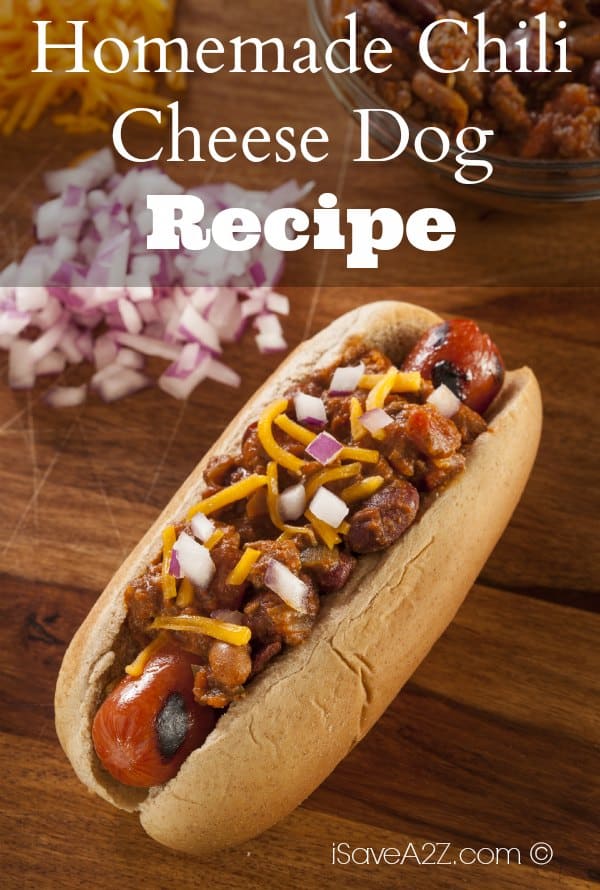 Homemade Chili Cheese Dog
Instructions
Make the Chili first. Fry bacon on medium heat until crispy. Add chopped onions on high heat. Stir until brown. Add ground beef and stir well. Cook and stir until beef is brown. When about halfway done, add chopped garlic to the mix.

Now add tomato sauce, molasses or honey, and beef broth. Add all of the seasonings here and stir.

Let the chili simmer gently for 30 minutes, then start grilling the hot dogs. You can cook the chili for longer by adding more beef broth if the chili gets dry.

Grill hot dogs on medium heat until they are lightly charred. Grilling the buns is optional.

Fix up your dog in it's bun, and the chili goes on top. Sprinkle the red onions and shredded cheese on top of the chili.
Nutrition facts are provided as a courtesy.