How to Lose Weight Fast
I've got some sure fire ways on How to Lose Weight Fast!  Have you ever wanted to shed a few pounds really quick? Maybe there's a wedding coming up or possibly a class reunion.  Or maybe you just want to lose a little weight fast just to feel comfortable in your jeans.
There is no magic pill that will just simply take the weight off.  Believe me when I say if there was I would have found it!  lol  There are, however, a few ways that I've learned that really do work if you want to shed some weight quick!  Now these options that I am about to give you may give you a quick boost but you will not keep the weight off if you don't continue on some sort of exercise or lifestyle change.  (I should have said diet plan but I hate the word diet)
I've found that the quickest way to lose weight fast is to control what goes in your mouth.  Caloric intake to lost weight is extremely important!  Even if you don't start off exercising you can see a huge impact with calorie intake.  Now I'm not suggesting you never do exercise.  Not at all.  I'm simple giving you a starting point for losing weight fast.  Think of it this way….  If you can start off by losing weight within 3 days then you will be motivated to continue!  This is what I tell myself and it works for me.
Head over here to see more tips on how to lose fat!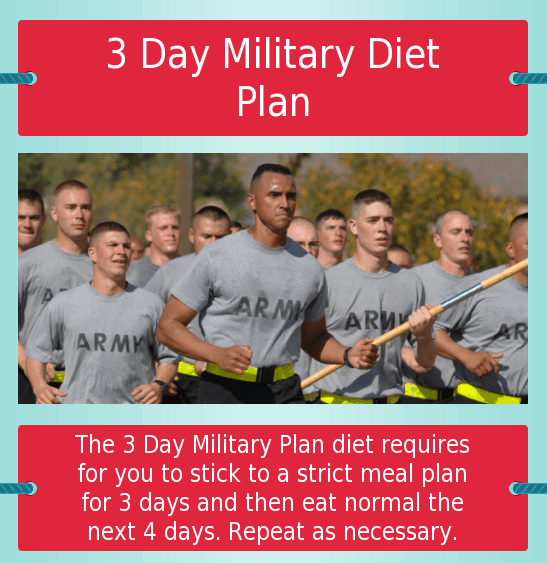 3 Day Military Diet Plan
My number one favorite way to see weight loss results is to do the 3 day Military Diet plan.  This (unofficial) Military Diet Plan is actually a 7 day plan total.  You eat exactly what is on the plan for the first three days and then eat what you want (within reason) the next four days.  I'm not certain exactly why it works, it just does.  I love this plan because I want results fast and it gives it to me.  I will tell you, it's no weight loss for wimps plan though.  It's a very strict diet but because it's only 3 days it's one I can handle!  I have lost 7.5 pounds in 3 days!  THIS REALLY WORKS!  A friend of mine lost 10 pounds in 3 days.  The results do vary but I've never had anyone tell me they didn't lose any weight.  In my honest review of this weight loss plan is that by day 3 I was extremely hungry!  I also had way more energy which means I was moving around more too.  I learned to drink more water to help curb those hunger pains.  It's not fun but it works.  Rumor has it that you can start this Military Diet plan again after day 7 but I have not done it.  I only use this plan as a jumpstart to my regular exercise plan and healthy eating.  Let's be honest.  I use this after I've come back from a vacation and ate everything in sight!  lol.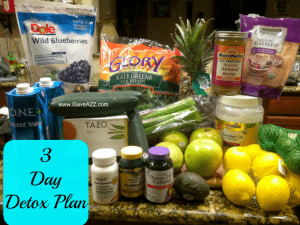 3 Day Detox Plan (juicing)
My second most favorite plan is the Detox Diet Drink (3 Day Detox plan) to lose weight fast!  This one is fun because I love the taste of the fruit!  Oh! And because it's fast!  If you told me I had to do anything strict like this for a month I think I would die!  lol…  This one was featured on Dr Oz but I will warn you it can get a bit expensive if you don't already have most of the ingredients in your pantry!  I remember spending about $50 because of the Almond Butter, Flaxseeds, Coconut water, Coconut oil and the three different supplements required too.   If I was strictly going by taste when rating these lose weight fast plans I would have rated this one number one but it gets a two because of the price.
Atkins Diet Plan
The Atkins Diet is a low carohydrate diet created by Robert Atkins.  Basically you are drastically reducing the amount of carbs you intake to lose weight fast.  By doing this your body will go into a state of Ketosis, which means it burns its own fat for fuel.  Meaning your body changes from a carbohydrate burning engine into a fat burning engine!
Foods not allowed on the Atkins diet:
No refined sugar, milk, white rice or white flour
Foods allowed on the Atkins diet:
Meats, eggs, cheese, fish, and more…  Basically you're eating almost pure protein and fat in this plan.  You can even have butter and mayo too!
During the first two weeks your carbs are restricted to about 20 grams of net carbs per day (total carbs minus fiber = net carbs).  This roughly equals only about 3 cups of salad or two cups of salad with two-thirds a cup of cooked vegetables per day.
The diet does allow for adding fruits, vegetables, and whole-grain foods after the two-week induction period.
I have tried this diet plan and it was important enough for me to include!   I have mixed feelings about this one because I really love fruits and vegetables.  I like them more than my protein.  However, my husband raves about this diet because he can eat as much as he wants as long as it's on the plan and he feels full.
I have noticed a few pros and cons on this diet based on my experience.
Pros of the Atkins Diet:
More energy
Lose Weight Fast  (I lost about 15 pounds in 2 weeks!  Seriously!)
Feel full all the time (never left feeling hungry)
The Atkins diet is not as restrictive as the rest
After about 3 days of no white flour or sugar your cravings go away  (I found this amazing because I have a HUGE Sweet tooth and I didn't believe it until I tried it for myself)
It's much easier to eat out on this plan.
Cons of the Atkins Diet:
Bath Breathe  (you can brush and rinse but your mouth just doesn't feel right)
Mood swings (for some reason I was grumpy the first week of this diet)
Limited Vegetables and Fruit
Sugars and white bread are forever forbidden  (this is tough during a Birthday party)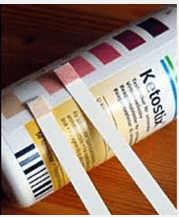 PRO TIP:  If you do start the Atkins Diet plan I would suggest getting some Ketone Test Strips!  You will simply pee on a test strip to test your urine and see if your body is in the state of Ketosis.  I like to use these as judgments on questionable foods.  If you do cheat on your diet these test strips will help you see how quickly you can get back to a state of Ketosis and start losing weight fast again!
Overall I found the Atkins Diet plan to be a success!  Combine this with exercise and you could have a real success story!  If you have any interest in this diet plan I highly suggest getting this book to read all about it before you start.  It's a good read and worth every penny!
New Atkins for a New You: The Ultimate Diet for Shedding Weight and Feeling Great.
Cabbage Soup Diet Plan
I've heard over and over again about the Cabbage Soup Diet plan.  I personally have not tried it but I have friends that swear it works.  The only problem with this one is hot soup in the summer time is a no go for me.  I will however try it in the winter months and see how it goes because I love cabbage!  I think we all tend to gain a bit of weight after all those holiday parties.  Head over here for the the ebook.
If you have a weight loss story, please feel free to share below.  I love hearing comments about weight loss.  Stay tuned for a separate post on tools for successful weight loss.  One of my favorites for tracking food and exercise is MyFitnessPal.com.  It's free and easy to use!  If you already use My Fitness Pal and want a friend, my user id is jengarza10!
Disclaimer:  I am not a doctor.  I am only giving my opinion and options that I have tried.