Keto Taco Bites Recipe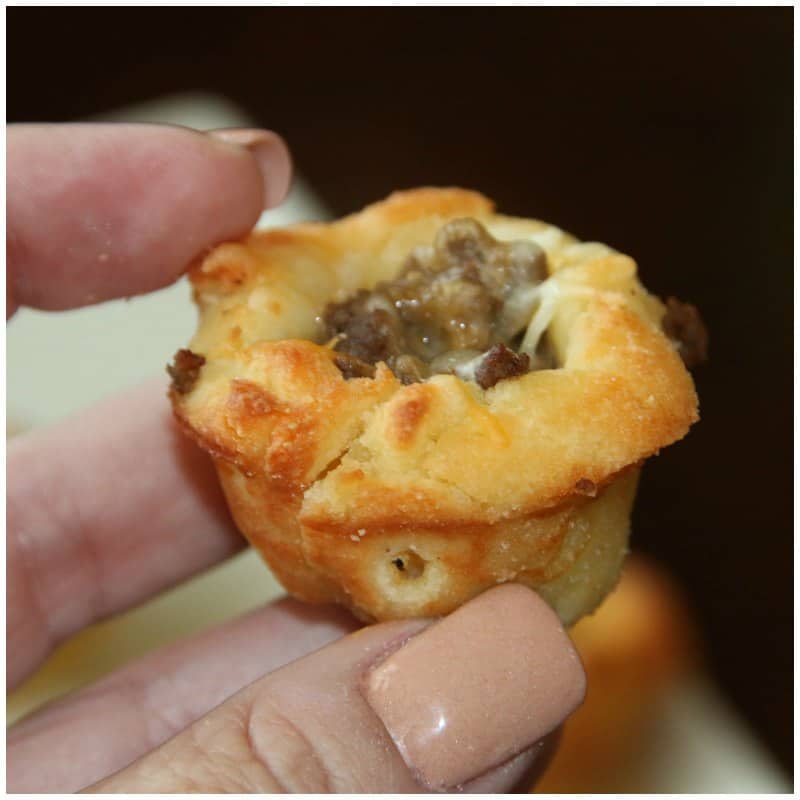 You are going to fall in LOVE with the Keto Taco Bites recipe!  We ended up eating these for lunch one day.  I was filled up after having just three of them!  The crust recipe is to die for!  The meat is perfectly seasoned too!  Top it with a small amount of hot sauce and a dollop of sour cream and you have yourself a delicious treat!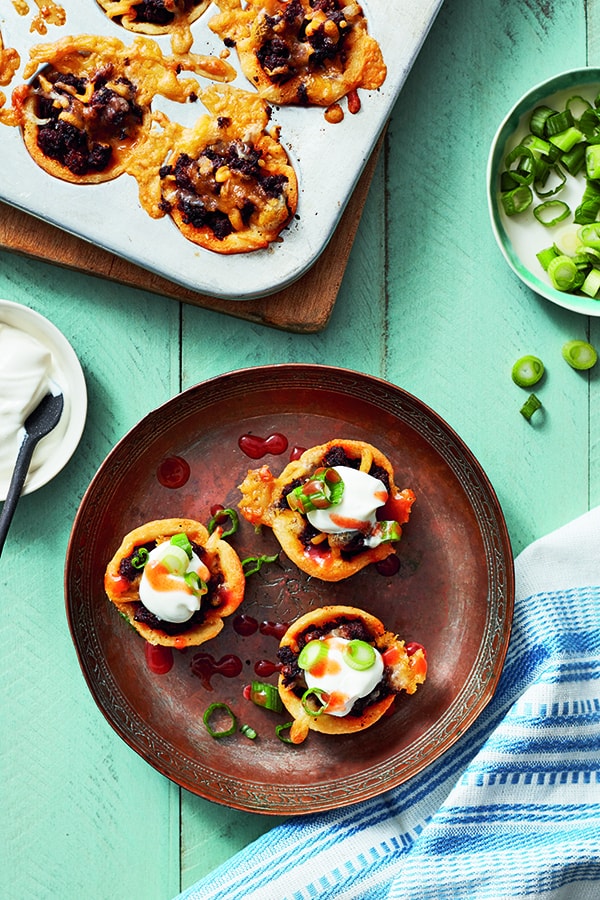 This is almost the same recipe I used for the Keto Hot Pocket Dough Recipe.  I just switched up the seasonings a bit.  This dough is different than Fat Head dough!!  It's a bit more flakey which I love!  You can see what I am talking about in the Keto Hot Pocket photo here: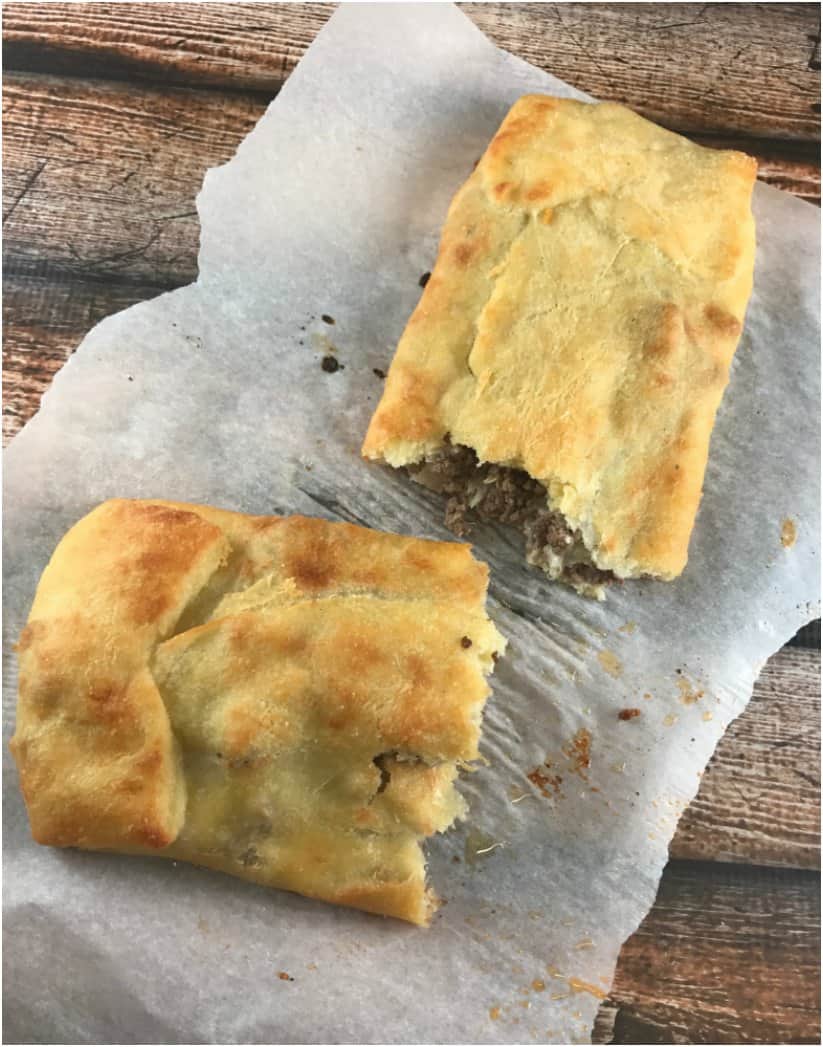 Don't forget to order the Keto Friendly Recipes cookbook!  It has amazing recipes in it that are easy just like this recipe!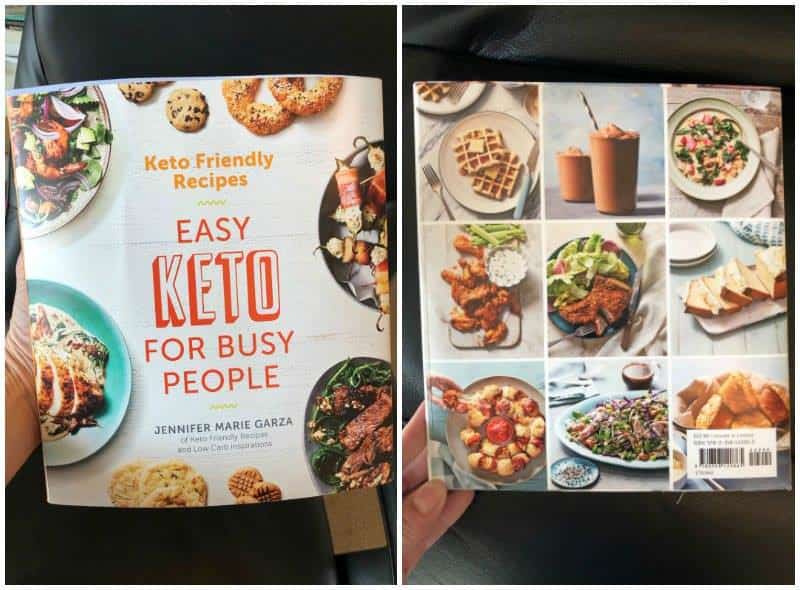 We know how much you all loved that recipe!  I decided to use the same dough base for these cute little Keto Taco Bites!
I wanna say these were inspired by the upcoming holidays.  I was trying to think of finger foods you can take with you when you go to parties.  Something other than the typical meat and cheese keto approved appetizers.  I wanted it to taste so good that your friends won't even realize they are Keto Diet approved!
Grab  the printable version of this recipe at the very bottom of this post!
Keto Taco Bites Recipe Ingredients
This is the nutrition label for the Keto Taco Bites (dough and meat combined)

Keto Taco Bites Recipe Instructions
Cook the ground beef and add all the seasonings above to the cooked meat after it's done.  Set it aside to cool.
Make the Dough based on these instructions found on the Keto Hot Pocket Dough Recipe.  (Except omit the garlic powder and the onion powder because you have plenty of seasonings in the beef)
After y0u make the above Keto Hot Pocket Dough recipe, you will use a rolling pin and roll it out on a silicone mat.  I use this extra large one.  It's well worth every penny I spent on it because I use it often.  (it was inexpensive too!)
I'm gonna say the thinner you can roll out the dough the better.  I'm guessing it's about a quarter of an inch in thickness by the time I was finished.
Then I used a glass to form perfectly round circles.  A round cookie cutter would have been perfect but I didn't have a round one on hand.  This dough is easy to work with and the glass worked just fine.
I used a mini cupcake pan (24-count by Wilton).  You can use the regular size cupcake pans too but you will need to make your circles bigger when you cut out the dough.
Press each circle of dough into the cupcake pan.  I have a non-stick pan so I didn't find the need to spray it with non-stick cooking spray beforehand.  I probably would if I didn't use this type of pan.
Stuff each one with the seasoned ground beef.
Top each one with the shredded cheese.
Bake it at 350 degrees for about 10 to 15 minutes (until they are golden brown).
All the toppings you want and serve them warm.  (Heck they are even good cold!)
Here are a few photos we took while making these yummy Keto Taco Bites!
These are the ingredients for the dough.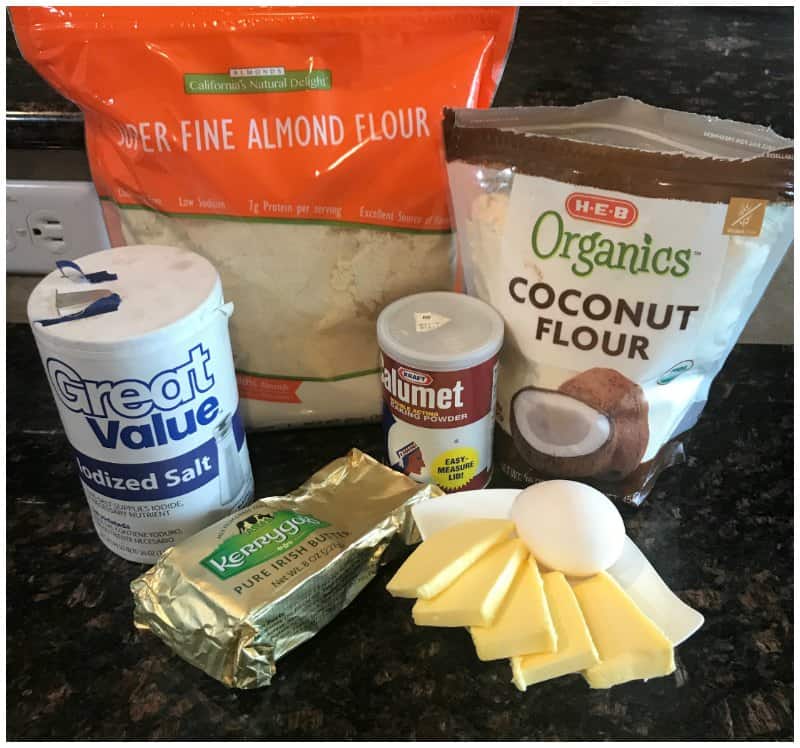 This is the X-large silicone mat I bought on Amazon that I cannot live without!  GET YOU ONE!  It's worth every penny!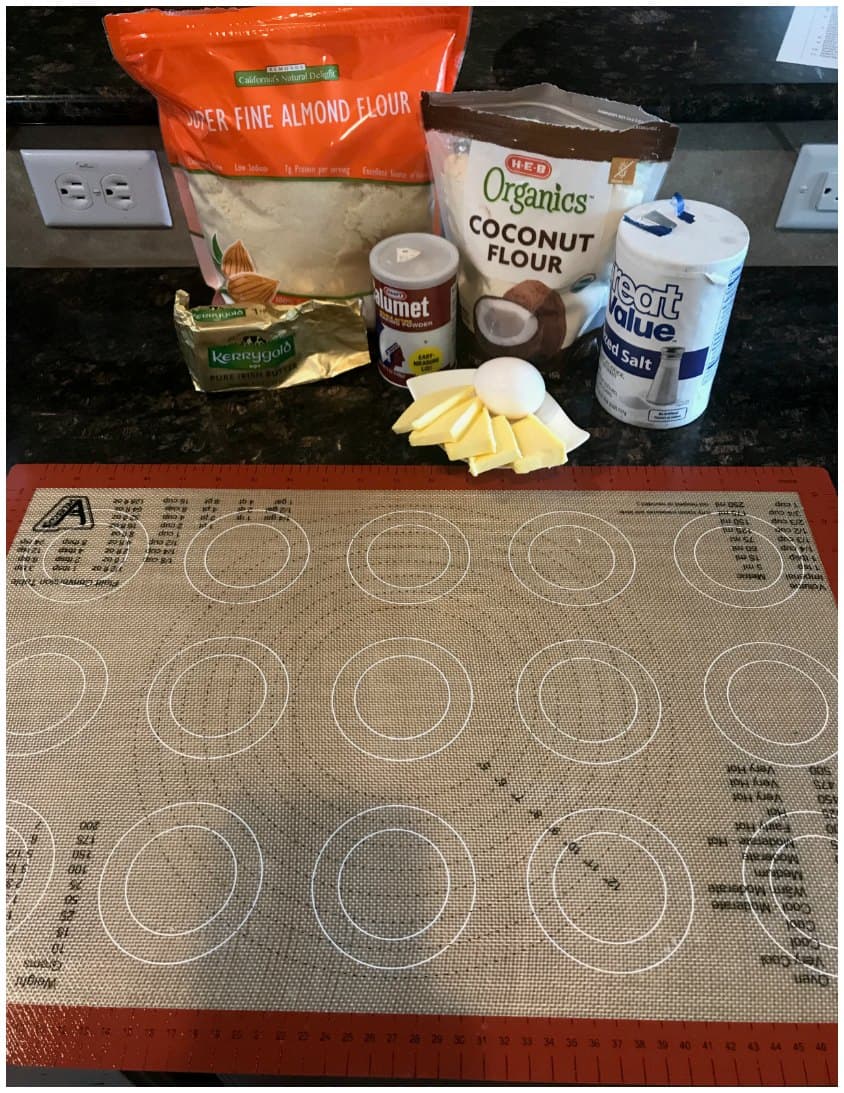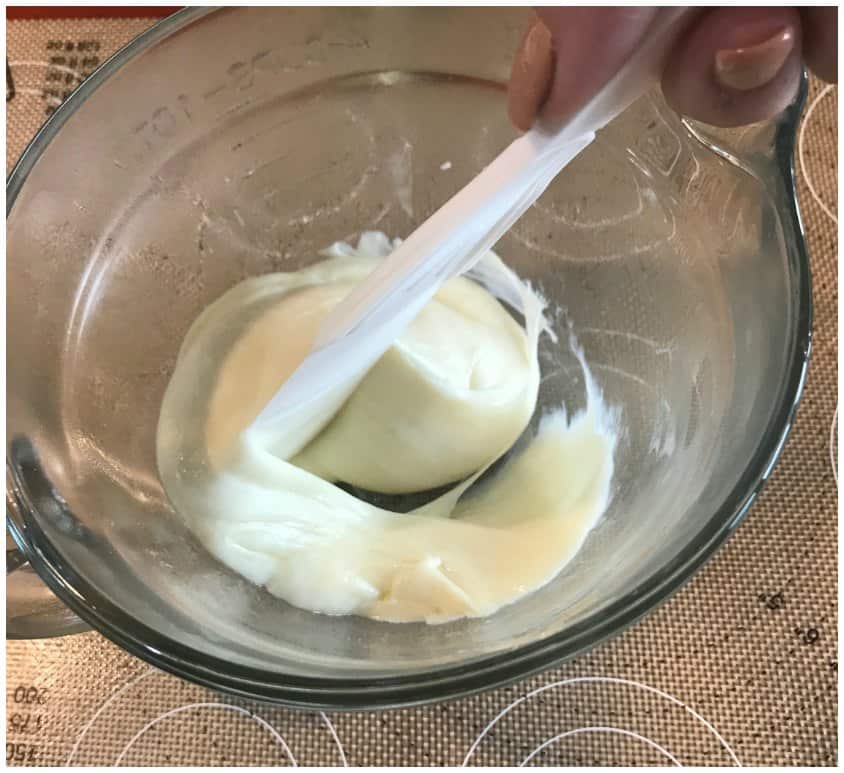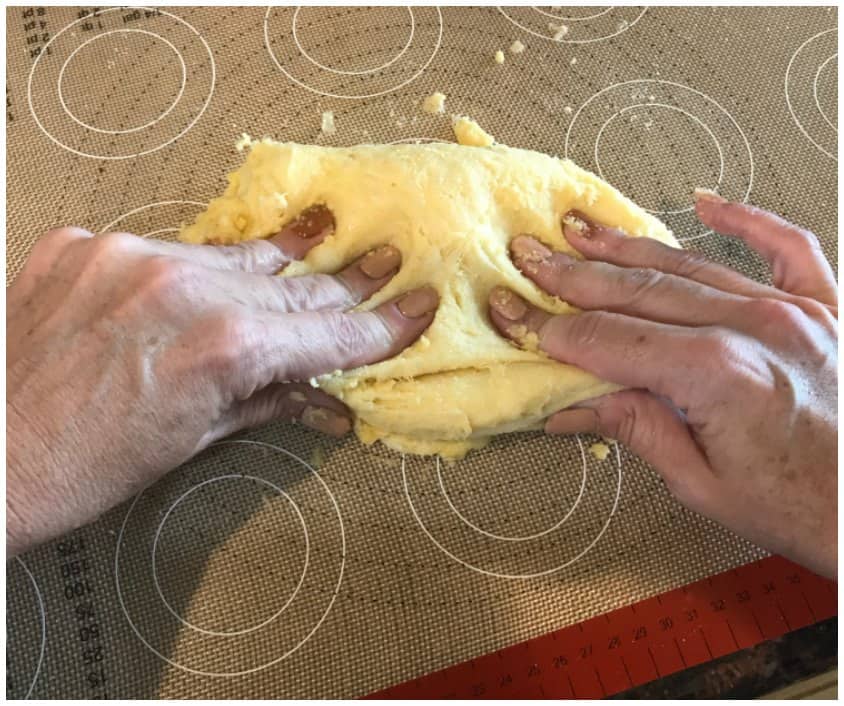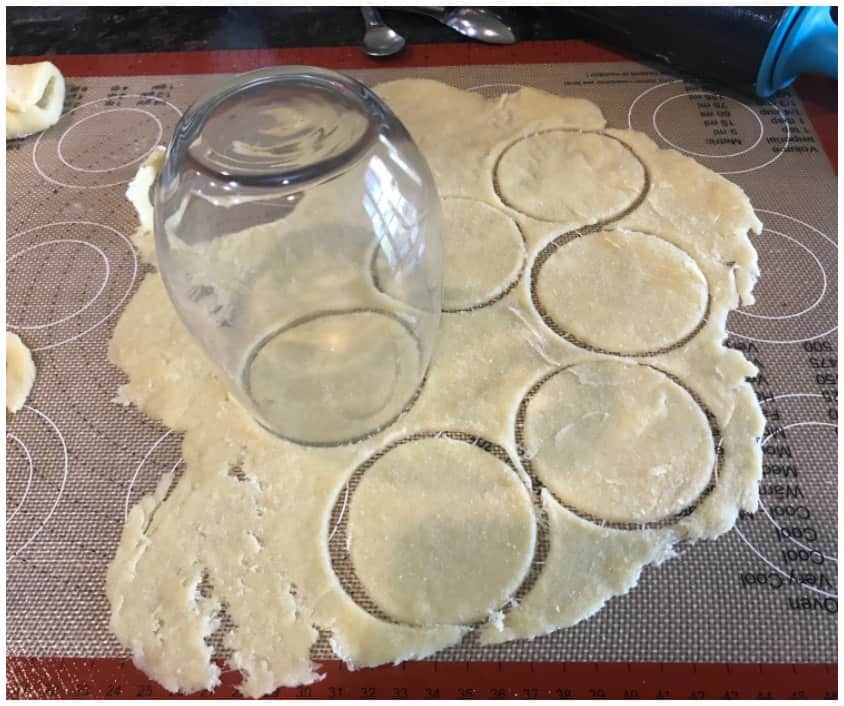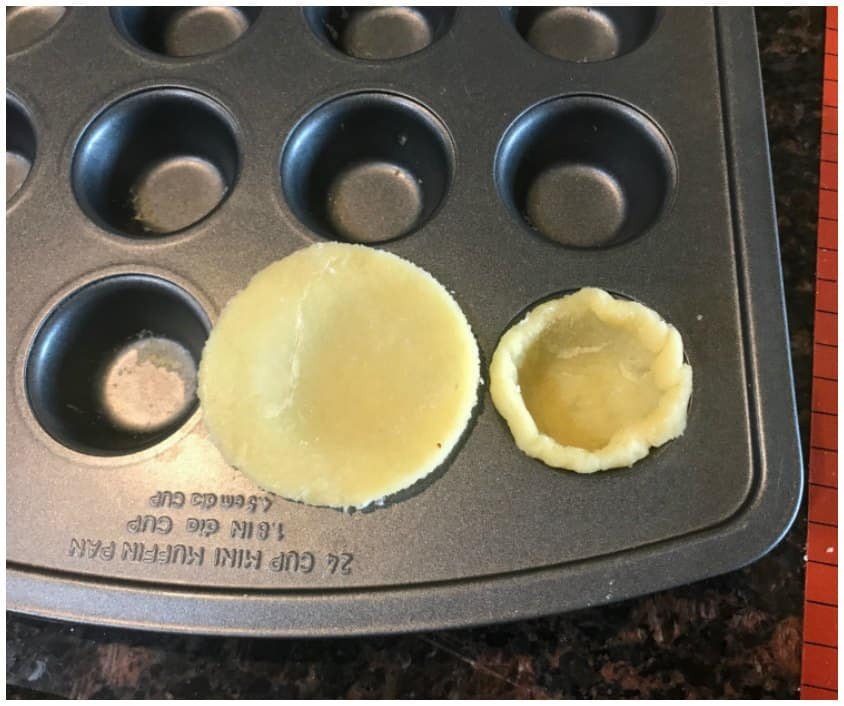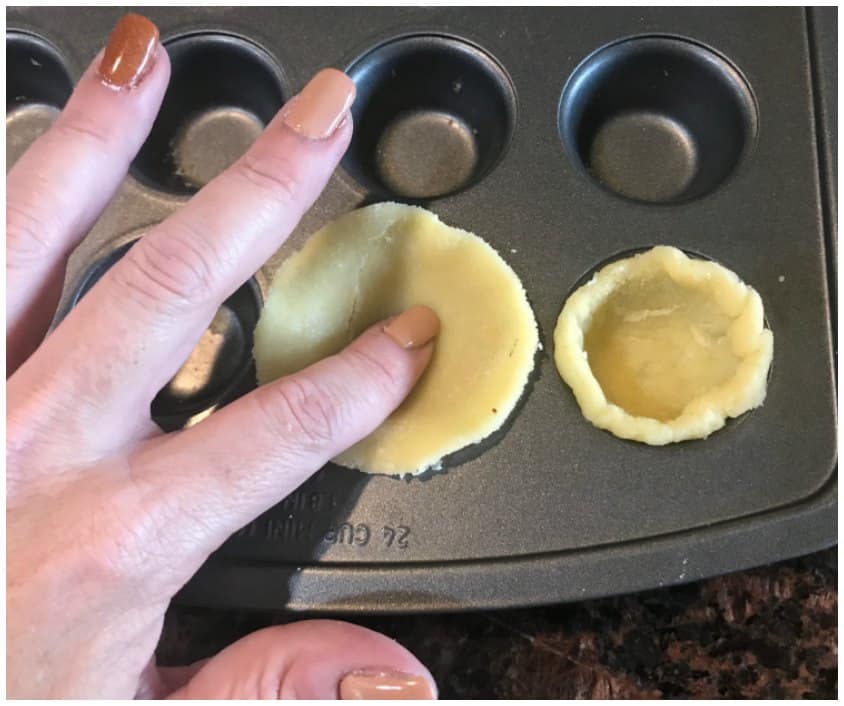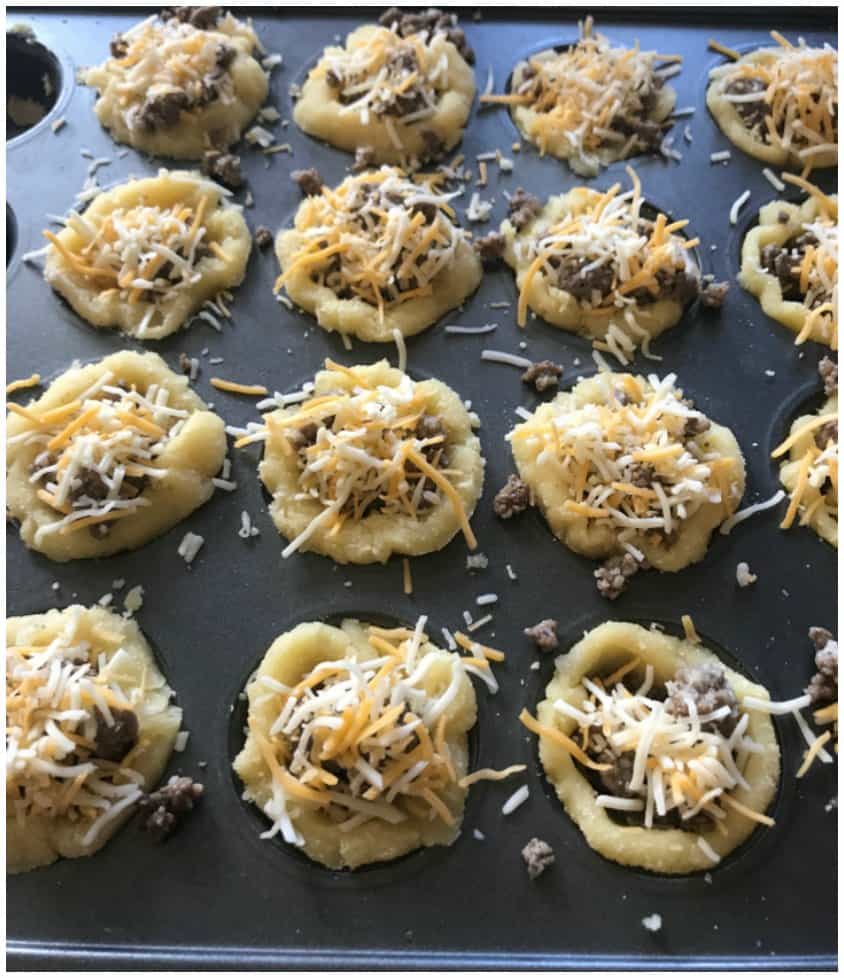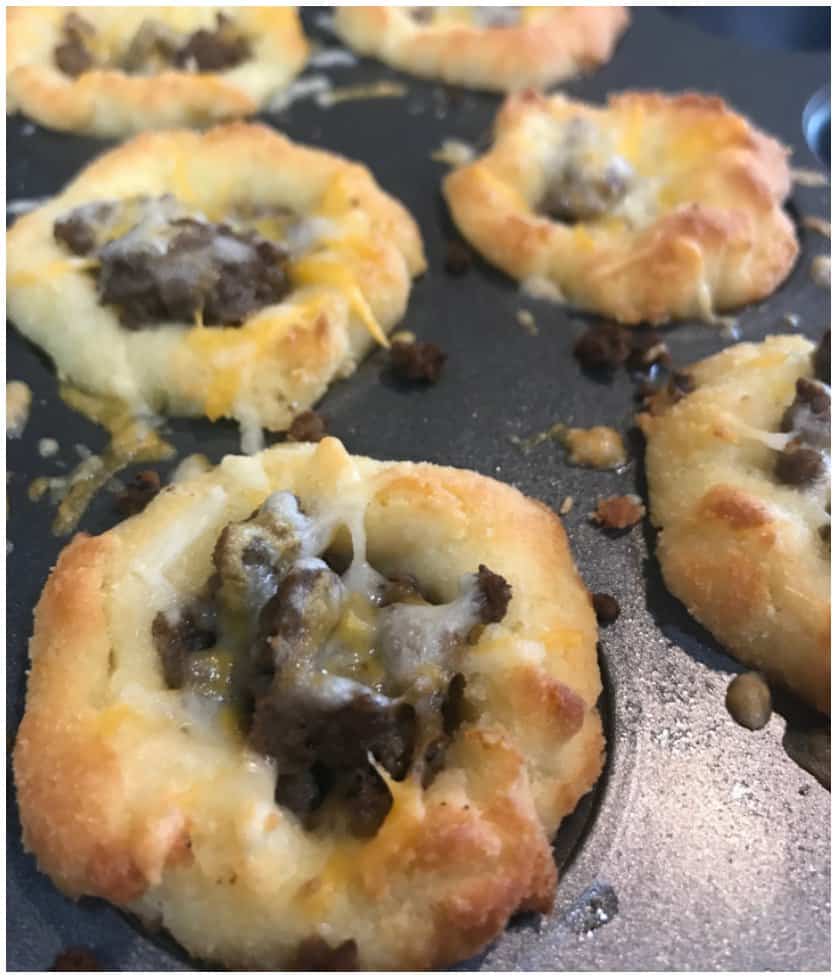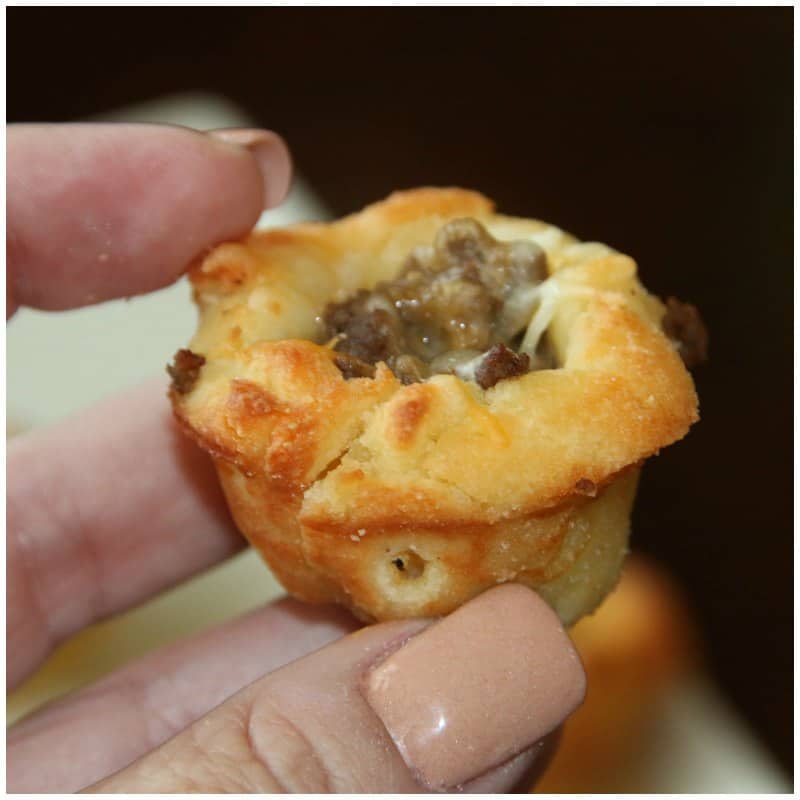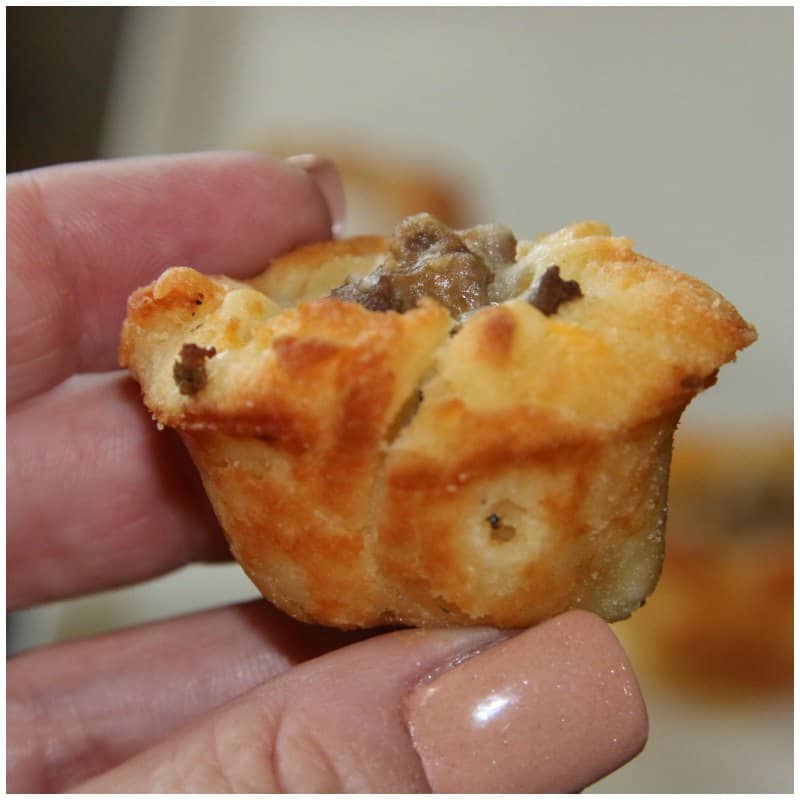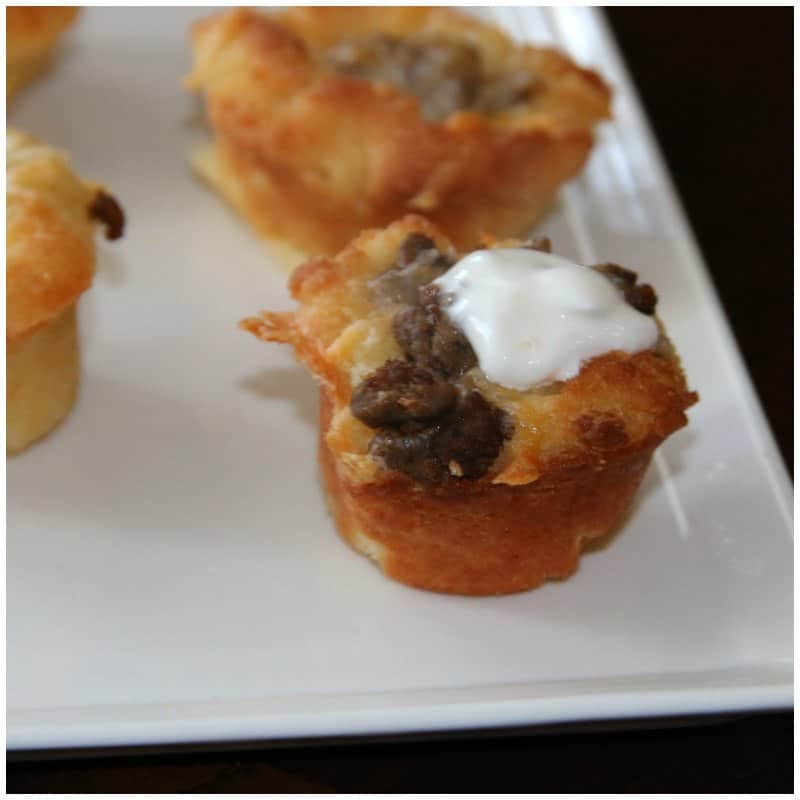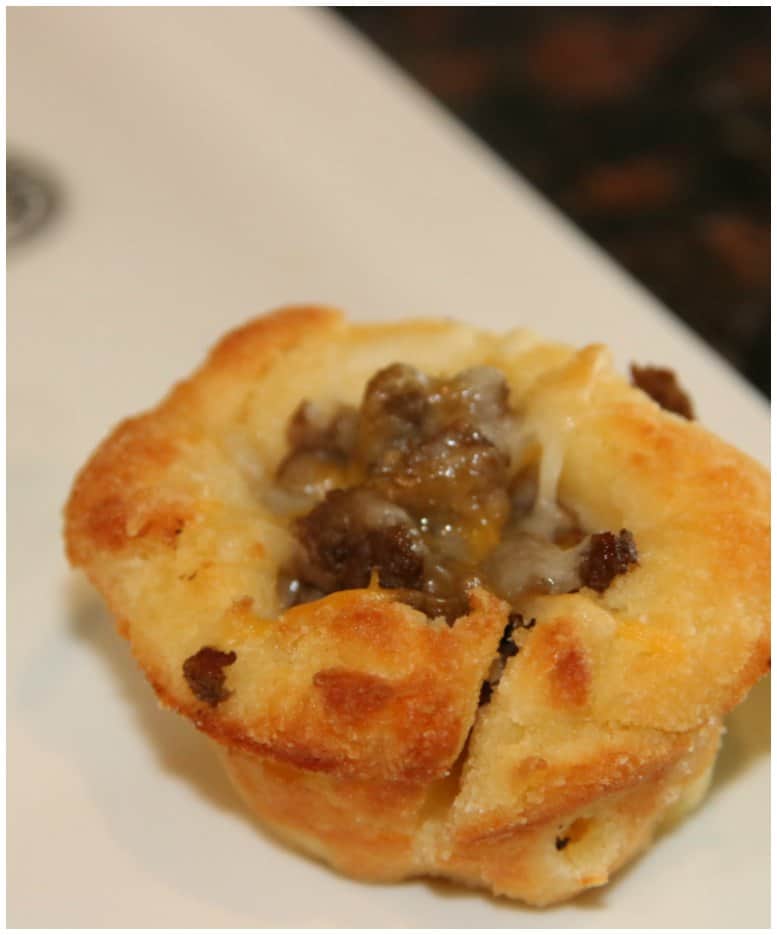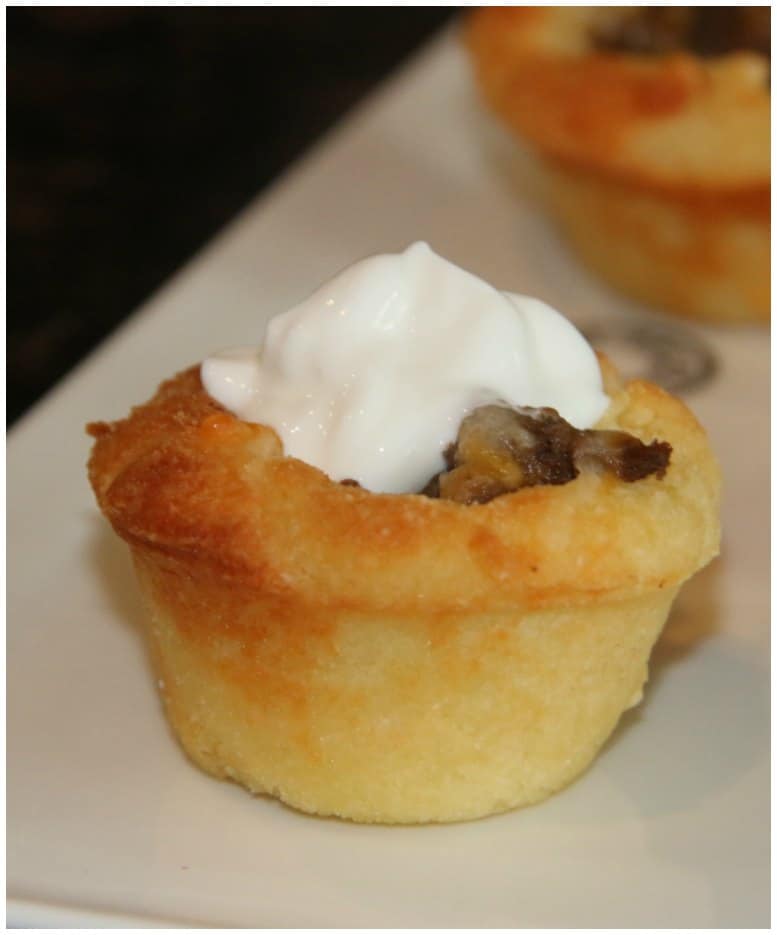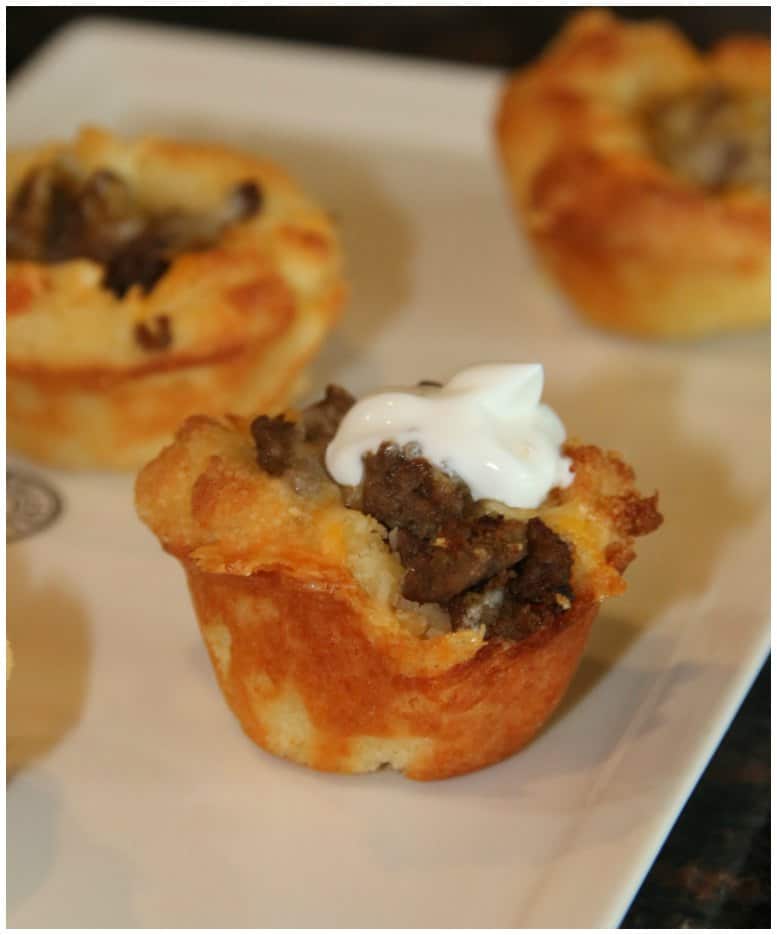 We hope you enjoy this recipe as much as we do!
Don't forget to share it on Pinterest!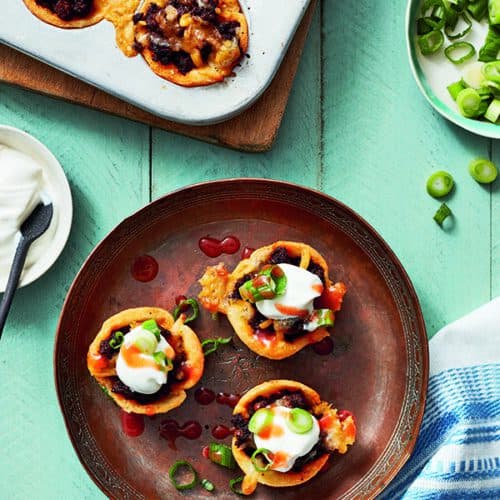 Keto Taco Bites Recipe
Instructions
Cook the ground beef and add all the seasonings above to the cooked meat after it's done. Set it aside to cool.

Make the Dough based on these instructions found on the Keto Hot Pocket Dough Recipe. (Except omit the garlic powder and the onion powder because you have plenty of seasonings in the beef)

After y0u make the above Keto Hot Pocket Dough recipe, you will use a rolling pin and roll it out on a silicone mat. I use this extra large one. It's well worth every penny I spent on it because I use it often. (it was inexpensive too!)

I'm gonna say the thinner you can roll out the dough the better. I'm guessing it's about a quarter of an inch in thickness by the time I was finished.

Then I used a glass to form perfectly round circles. A round cookie cutter would have been perfect but I didn't have a round one on hand. This dough is easy to work with and the glass worked just fine.

I used a mini cupcake pan (24 count by Wilton). You can use the regular size cupcake pans too but you will need to make your circles bigger when you cut out the dough.

Press each circle of dough into the cupcake pan. I have a non-stick pan so I didn't find the need to spray it with non-stick cooking spray beforehand. I probably would if I didn't use this type of pan.

Stuff each one with the seasoned ground beef.

Top each one with the shredded cheese.

Bake it at 350 degrees for about 10 to 15 minutes (until they are golden brown).

All the toppings you want and serve them warm. (Heck they are even good cold!)
Nutrition
Serving:
3
taco bites
Calories:
99
kcal
Carbohydrates:
1.3
g
Protein:
5
g
Fat:
8.4
g
Fiber:
0.5
g
Sugar:
0.2
g