Kool Aid Lip Gloss Recipe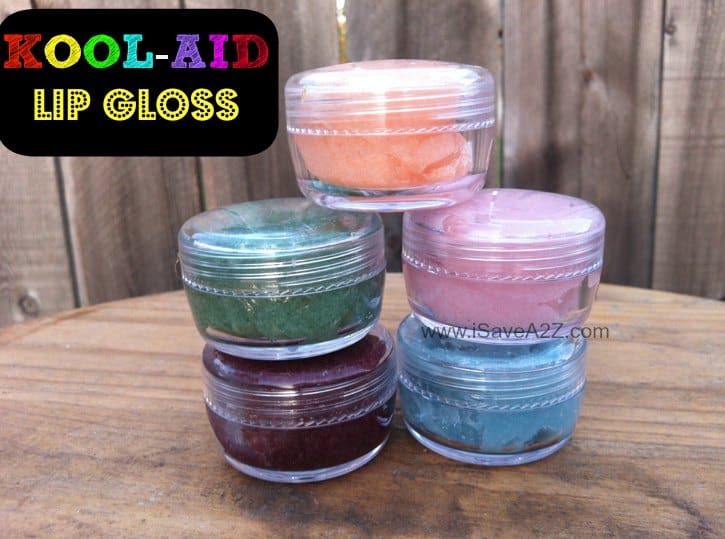 Kool Aid Lip Gloss Recipe
Here's a project that is super fun for the girls!  My girls go through lip gloss like crazy so we decided to experiment a bit and create our own!  We grabbed a few of our favorite Kool-Aid flavors and got to work!
I don't consider this project to be too kid friendly though because of the burn risk involved when creating your lip gloss.  I will let the kids design and create the labels for their Kool Aid Lip Gloss instead.
Ingredients Needed:
1 jar petroleum jelly
1 few packets of your favorite flavor of Kool-aid
2 tablespoons of sugar (if you don't it will be super tangy)
labels (optional)
Lip Gloss Containers
OR…  you can grab this fun DIY Lip Balm kit that has everything!
Directions:
1.  Pour the Kool-Aid packets into separate bowls.
2.  Add about a tablespoon of Petroleum jelly to each bowl.
3.  Microwave it for about 15 seconds at a time until the solutions is liquified.  WARNING:  The contents if extremely hot.  DO NOT let this kids do this process.  I found it to be easier to melt the petroleum jelly a little bit at a time instead of all at once.  You can heat this up over the stove in a sauce pan too if you don't want to use a microwave.
4.  Make sure to mix the ingredients completely so that all the Kool-Aid contents is dissolved.  If you find the mixture is solidifying again simply microwave it again until the Kool-Aid dissolves completely.  I had to reheat the petroleum a few times to get the Kool Aid mixture to dissolve.
5.  Pour the mixture into your lip gloss containers and let it set for a few hours to completely solidify again.  You can add cute little labels and give them as gifts too!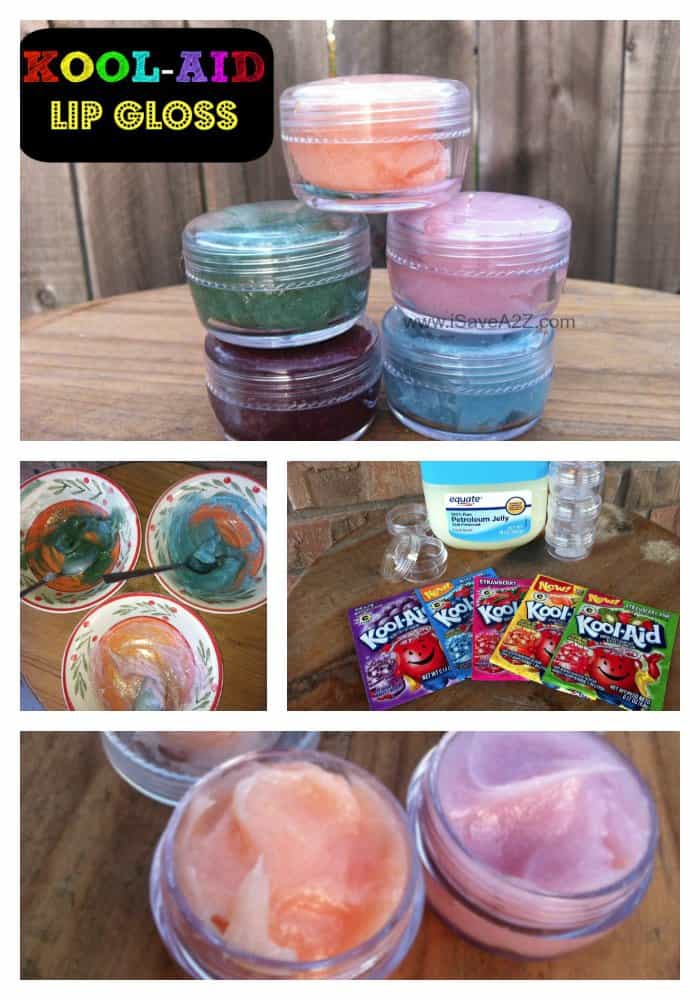 Here's what they look like  after they have completely cooled: