Pumpkin Pie Muddy Buddies

Pumpkin Pie Muddy Buddies
Check out our neat and amazing recipe for our super easy Pumpkin Pie Muddy Buddies! If you have been looking for a nice sweet snack that still has the taste of the fall season, then you can look no further! The recipe below will bring you through step by step into making some of the best Pumpkin Pie Muddy Buddies! If you happened to like this recipe, then you should be sure to check our our other great recipes! Such as our Coconut Cream Cheese Pound Cake, our Pumpkin Pie Cake, our Pumpkin Pie Bites, our Pumpkin Pie Fudge, or even our Baked Apple Chimichangas, and plenty of others! Whenever you are in need for a nice dessert, then you should check these out!
If you happened to like any of the recipes I have listed here, then you should definitely try out this neat cookbook for everything sweet and wonderful! You will be sure to find the best dessert recipes with this! Even if you are looking for the perfect dessert to compliment your dinner, be it with friends, families, or special guests, you should be able to find what you are looking for with this cookbook! Be sure to check out these recipes!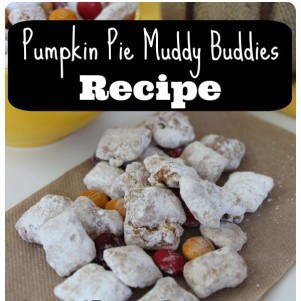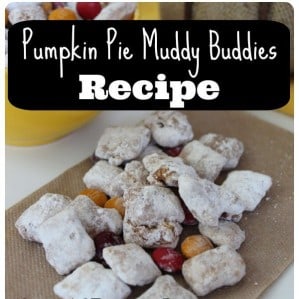 Pumpkin Pie Muddy Buddies
Instructions
Melt candy chips by microwaving 30 seconds then stirring and repeating until melted.

Add Pumpkin and stir to combine.

Spread cereal on lined tray(s) and pour mixture over cereal.

In a bowl add spice to powdered sugar and mix well.

Sprinkle sugar mixture cereal and toss to coat well.

Leave on tray(s) to dry out for a while.

Add M&M's when you transfer to a serving bowl.
Nutrition facts are provided as a courtesy.