Slow Cooker Beef Burgundy Recipe
Slow Cooker Beef Burgundy Recipe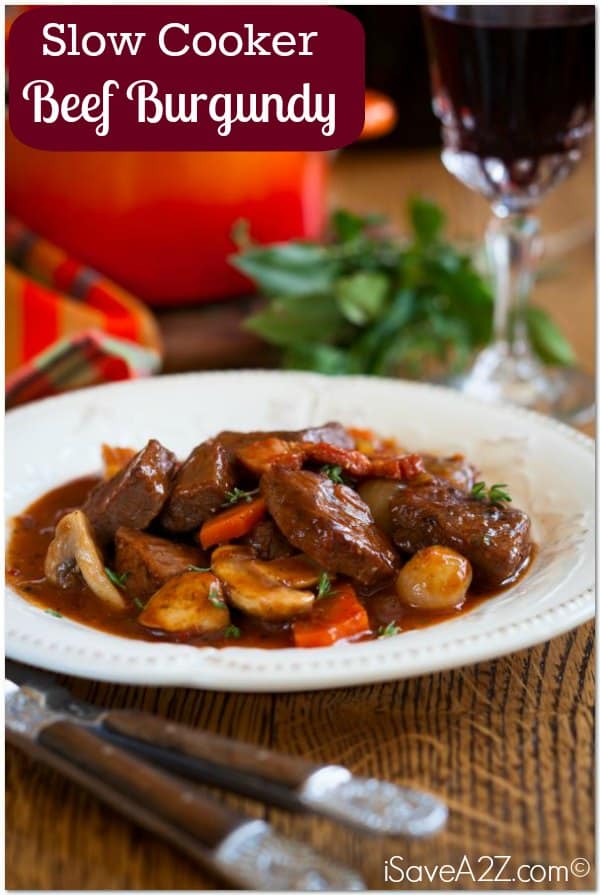 I really got spoiled with the nice weather we had last week. Unfortunately, we are back to cold and rain this week. So I can't get enough of these slow cooker recipes. I have found so many that I really love and I'm always up to try something new. Especially if it's one of those recipes that can cook itself in the crock pot all day! The latest one that we tried is a Slow Cooker Beef Burgundy Recipe! It's a nice change from the beef stew or roast that I would normally make and it's tasty too! We have LOTS of other delicious crock pot recipes, and you can see all of them HERE!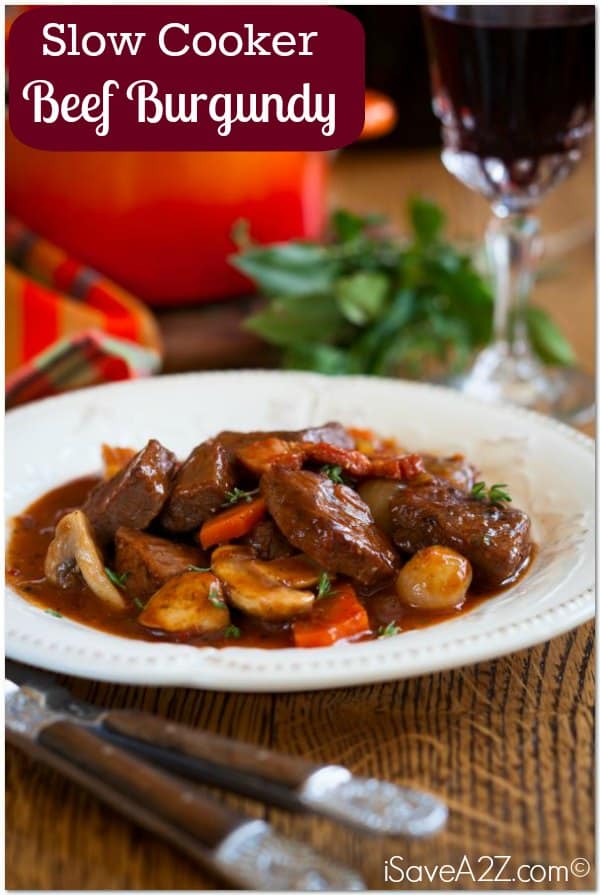 Nutrition facts are provided as a courtesy.
I have a few different sizes of crock pots and use them for different things. The one I use the most…and the one I used for this recipe is the Crock-Pot Cook & Carry! It's a 6 quart crock pot, and it is really helpful when you are taking your dish with you!
Enjoy!