20 Non Dairy Keto Recipes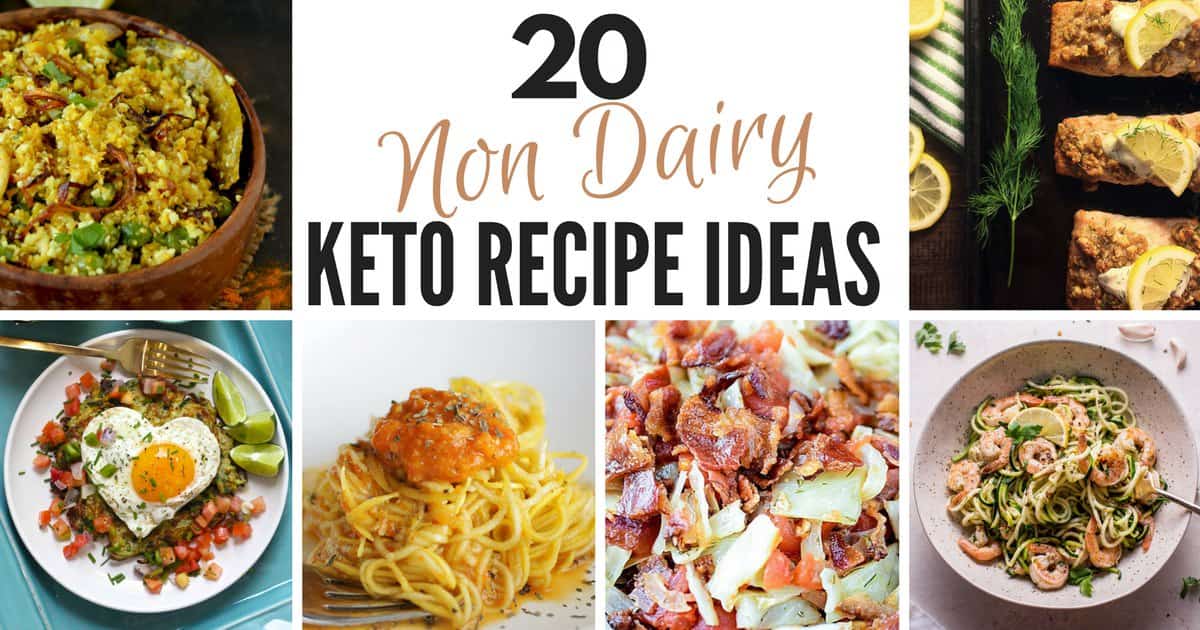 I get asked over and over again for Non-Dairy Keto Recipes. I've taken some time to find the very best Non-Dairy Keto Recipes just for YOU!
How to Test for a Dairy Intolerance:
I learned something new this past week when I went to the Paleo fx conference in Austin, Tx. I learned that there are lots of people who are sensitive to dairy and they may not even have symptoms. My first question was… How do you test for a dairy sensitivity? Apparently, there's only one laboratory that does this well. It's Cyrex Labs and you can order testing for this. I have not ordered testing myself but it was interesting to learn this information. The experts at this conference also stated that people who suffer from a gluten intolerance have a higher possibility of suffering from a dairy intolerance too! That is eye-opening! It's something to keep in mind for sure.
If you are new to the Keto Diet and want to get started, you will definitely want to read this: Simple Way to Start the Ketogenic Diet.
I get asked all the time about a stall on the keto diet too. If you've stalled on your weight loss journey, you might be very interested in this article: How to Break a Weight Loss Stall on the Ketogenic Diet.
Here's another helpful printable for you: Keto Foods Printable Shopping list (it's for Costco specifically but helpful in many stores!)
Here are some of the best non-dairy keto recipes:
Keto Bacon Wrapped Asparagus made with a secret sauce!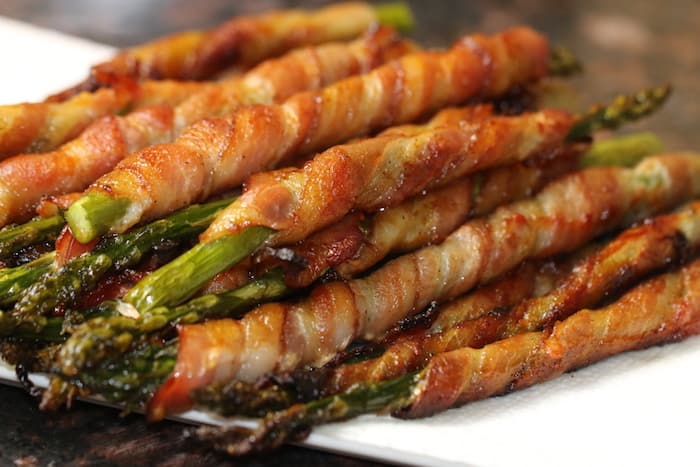 1. West African Groundnut Spicy Chicken Soup from Recipes from a Pantry
2. Shrimp Salsa Verde Salad Boats from Beauty and the Foodie
3. Dairy Free Coconut Chocolate Fudge from Low Carb Yum
4. Roasted Garlic Mashed Potatoes from Evolving Table
5. Dairy Free Irish Creamer from The Primal Desire
6. Keto Avocado Smoothie with Coconut Milk, Ginger & Turmeric from Low Carb Maven
7. Coconut Milk Pastry Cream from Low Carb Maven
8. Tahini Fudge from A Clean Bake
9. Keto Lemon Blueberry Muffins from The Organic Kitchen
10. Paleo – Whole 30 – Keto Huevos Rancheros from The Organic Kitchen
11. Healthy Shamrock Shake from Cook Eat Paleo
12. Red Pepper Pesto with Squash Noodles from Creative Living
13. Garlic Herb Mayo from Creative Living
14. A Classic French Ratatouille from Bacon is Magic
15. Walnut Crusted Salmon with Lemon Cream Sauce from Cherry & Spice
16. Silky Smooth Coconut-Lime Fat Bombs from Health, Home, & Happiness
17. Whole30 Breakfast Casserole from One Clever Chef
18. 15 Minute Garlic Shrimp from Salt & Lavender
19. Tomato, Bacon & Cabbage Saute from Dancing Through the Rain
20. Indian Cauliflower Rice Pilaf from Fun Food Frolic
Don't forget to pin it on Pinterest for later: