Apple Krispie Treats
Check out our neat and amazing recipe and instruction manual for our super creative Apple Krispie Treats! If you have been looking for some nice snack or dessert recipes that the kids will love, then you can look no further! The recipe below will bring you step by step into making these super cute Apple Krispie Treats! If you happened to like this recipe, then you should be sure to check our our other great recipes! Such as our Coconut Cream Cheese Pound Cake, ourPumpkin Pie Cake, our Pumpkin Pie Bites, our Pumpkin Pie Fudge, or even our Baked Apple Chimichangas, and plenty of others!
If you happened to like any of the recipes I have listed here, then you should definitely try out this neat cookbook for everything sweet and wonderful! You will be sure to find the best dessert recipes with this! With all of these recipes here, you will be sure to find the perfect recipe for any occasion that you could need something sweet!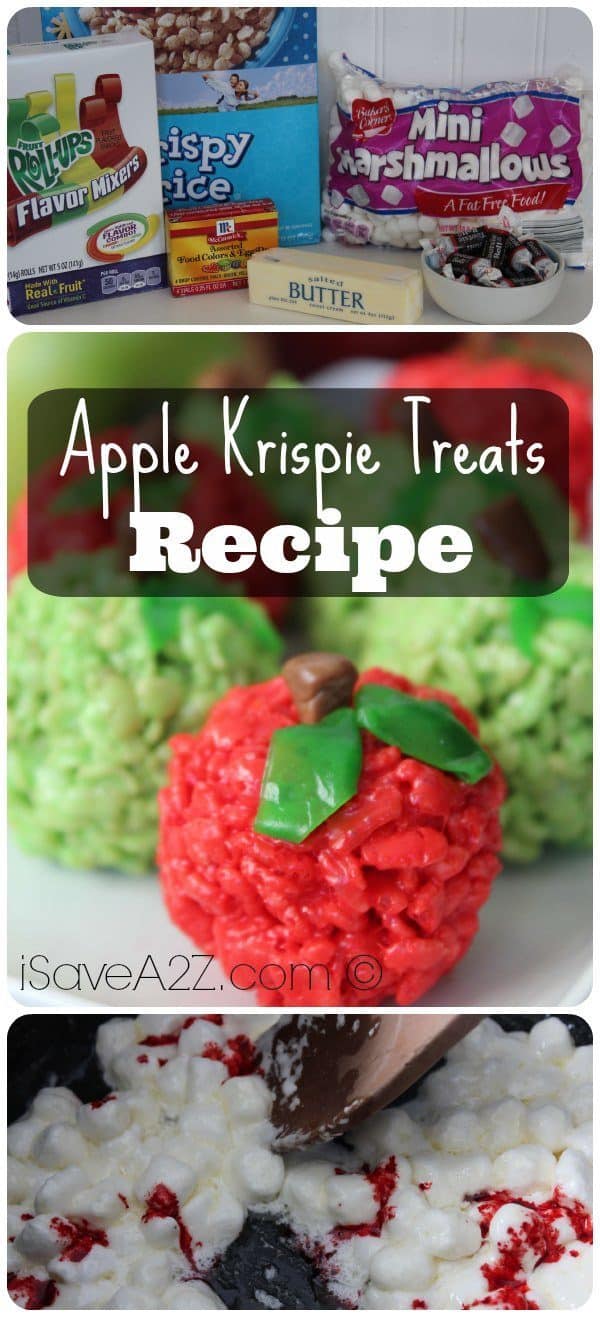 Ingredients
6

cup

Rice Krispies Cereal

4

tbsp

Butter

10.5

oz

Marshmallows

Red Food Coloring

Green Food Coloring

3

Tootsie Roll Midgees

Green Fruit Rollups
Instructions
Cut each Tootsie Roll in half. then cut each of the haves into 4 quarters lengthwise (to make 8 stems).

Cut fruit rollups to make small leaves to decorate the apples.

In a medium saucepan, melt 2 tablespoons of butter over low heat.

Add the half of the marshmallows and stir until completely melted.

Add about 15 drops of red food coloring and mix well.

Add 3 cups cereal and mix well.

Remove from heat and allow to sit about 3 minutes.

Butter your hands or use wax paper to press the mixture firmly into a 9 balls.

Insert a stem in each ball and shape like an apple.

Place rollup leaves nest to stem if desired.

Repeat process with remaining ingredients to make green apples.