Frankenstein Halloween Treat Bags
Frankenstein Halloween Treat Bags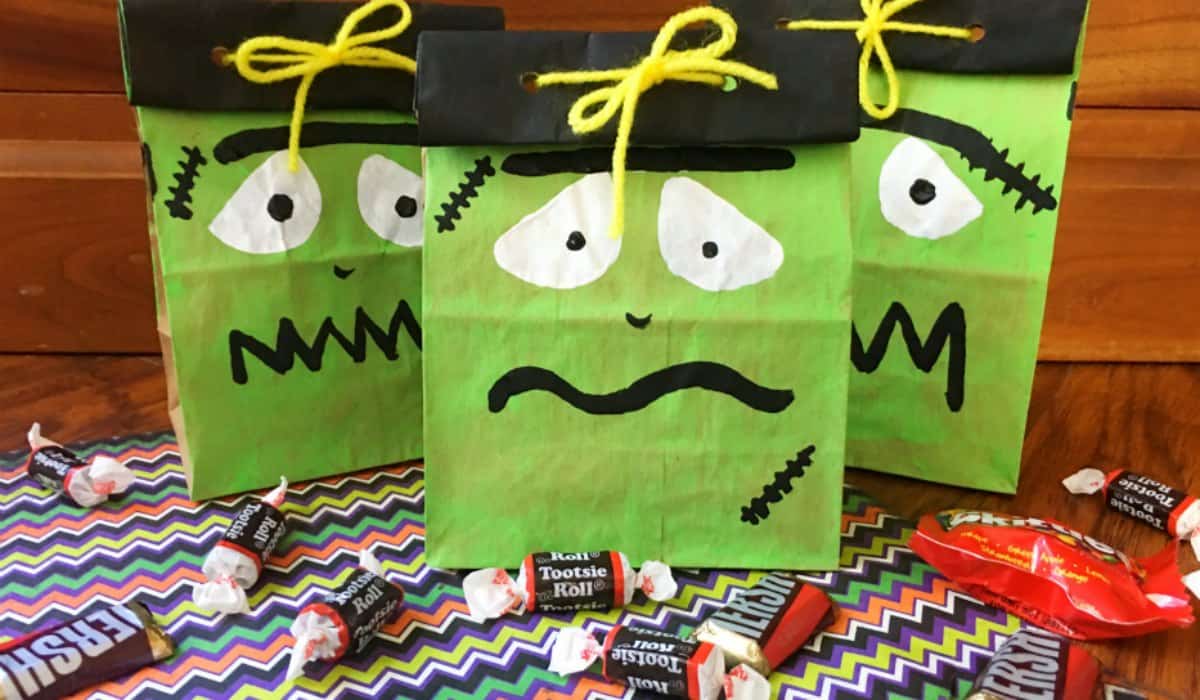 We just put together some super cute Frankenstein Halloween Treat Bags that are perfect for kids parties or maybe even treat bags for coworkers.
These bags are super easy to make and require very little effort. The kids would even enjoy helping with this project. Nothing is cuter than a proud kid when they are done making a fun project.
You can fill these bags with some candy or even some healthy snacks such as apples or even those cute little clementine oranges. Or how about our Frankenstein Halloween Cookies recipe?You can add names to bags especially for those bags that you filled different due to allergies or diet restrictions. I'm always pretty cautious to that.
I can't believe that Halloween is just around the corner! Time is going by so fast.
Here's a list of supplies you need to make these cute Frankenstein Halloween Treat Bags:
Green, white, and black craft paint

(2) Foam paint brushes

Small tipped paint brush

Yellow yarn (or color of choice)

Hole punch

Paper cups

Candy or snacks for filling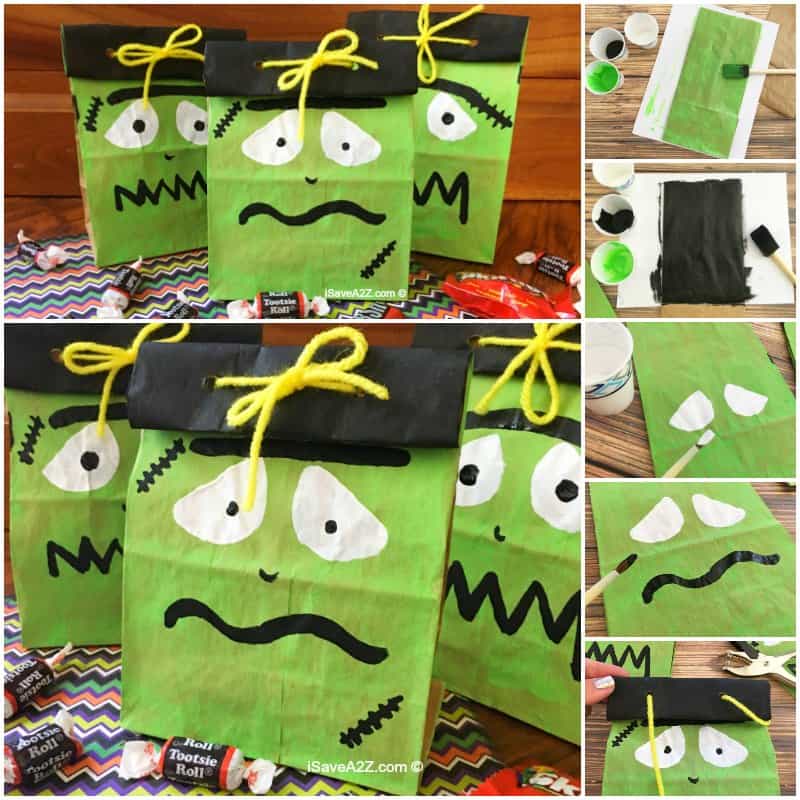 Here are the directions to make these Frankenstein Halloween Treat Bags:
1. Squirt a half dollar sized amount of each color craft paint into your paper cups and lay out an old newspaper or a paper plate before you get started.
2. Use your foam paint brush to paint one side of all your bags green and let dry. Paint a very thin layer so that it dries quickly.
3. Once dry, use a foam paint brush to paint the opposite side black and let it dry.
4. Use your small paint brushes to paint faces on the Frankenstein bags with your white and black paint and let it dry.
5. Once your bag is dry, fill it about a 1/4″ with candy or treats.
6. Lay your bag down green side up, roll the black side of the bag forward, and use your hole puncher to punch 2 holes towards the center of the top.
7. Cut a 12″ piece of yarn , stick the end pieces in from the back of the bags holes and tie your yarn into a bow.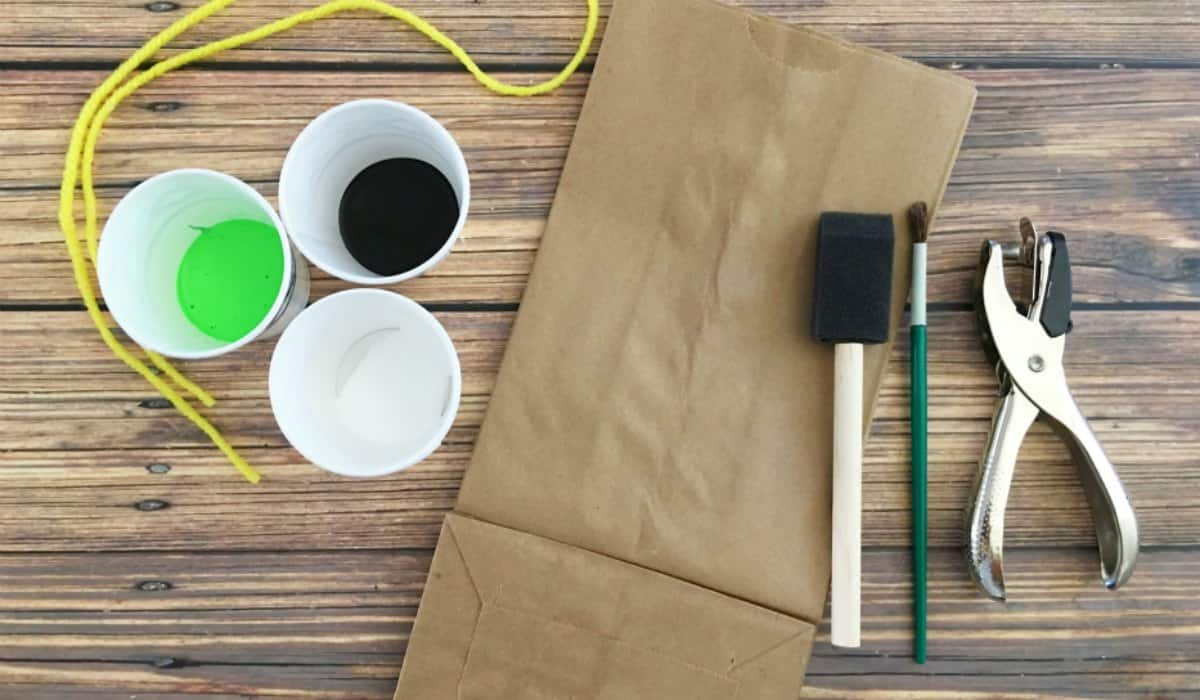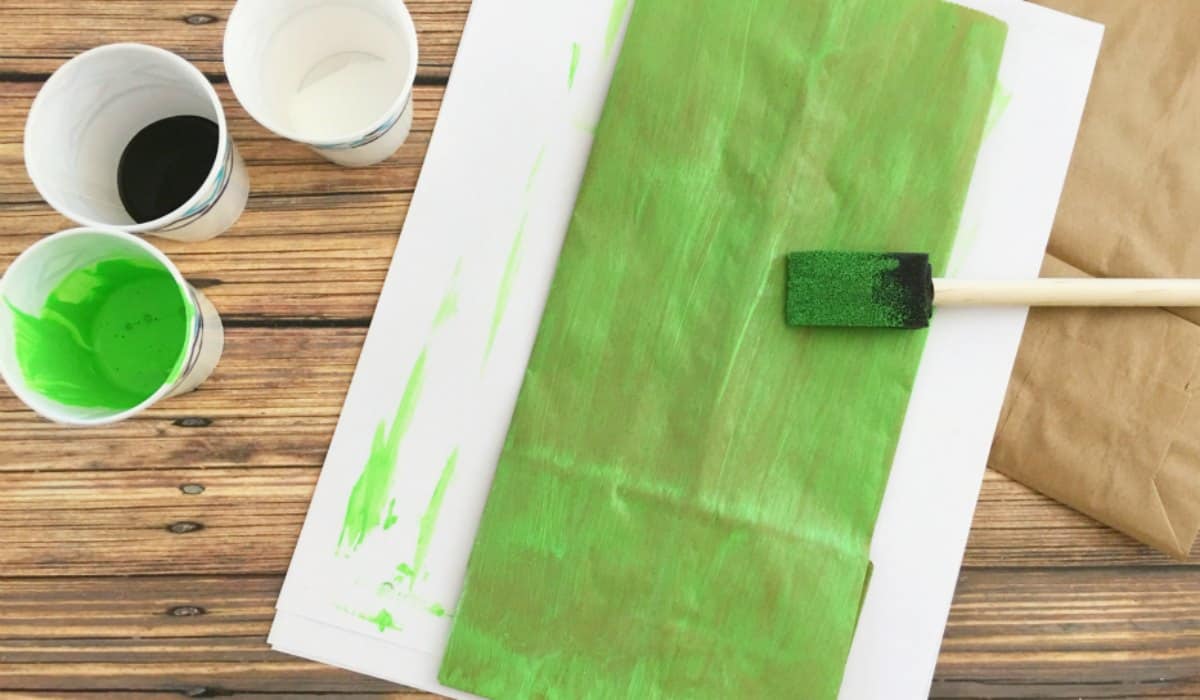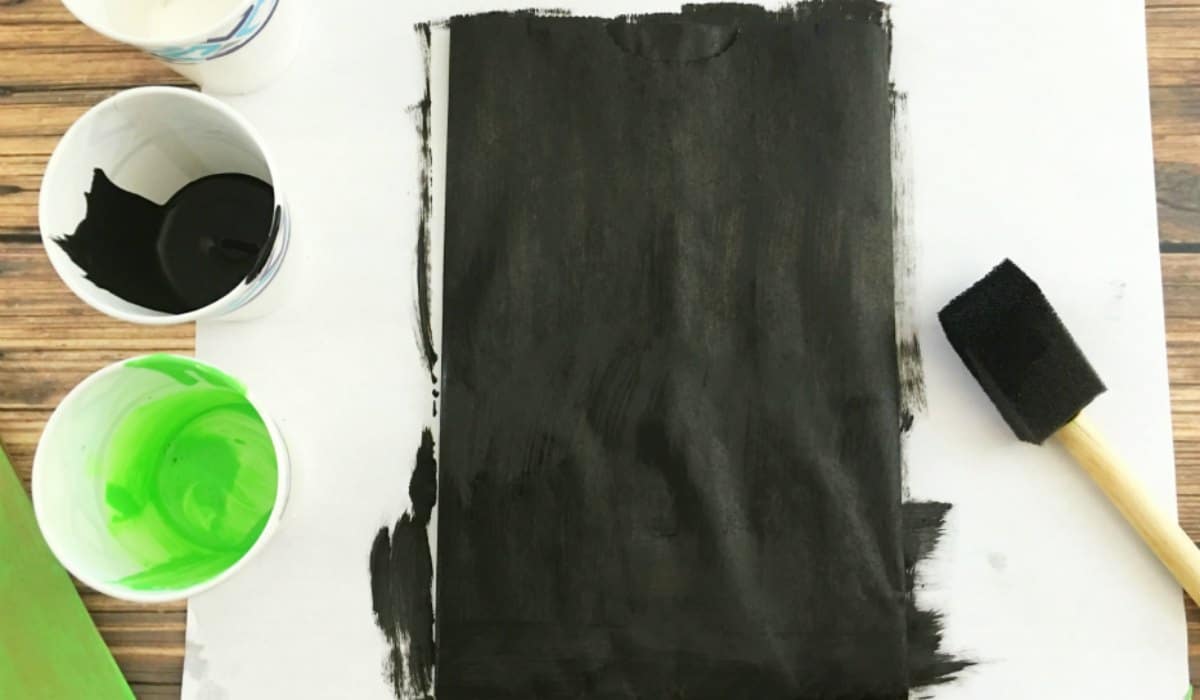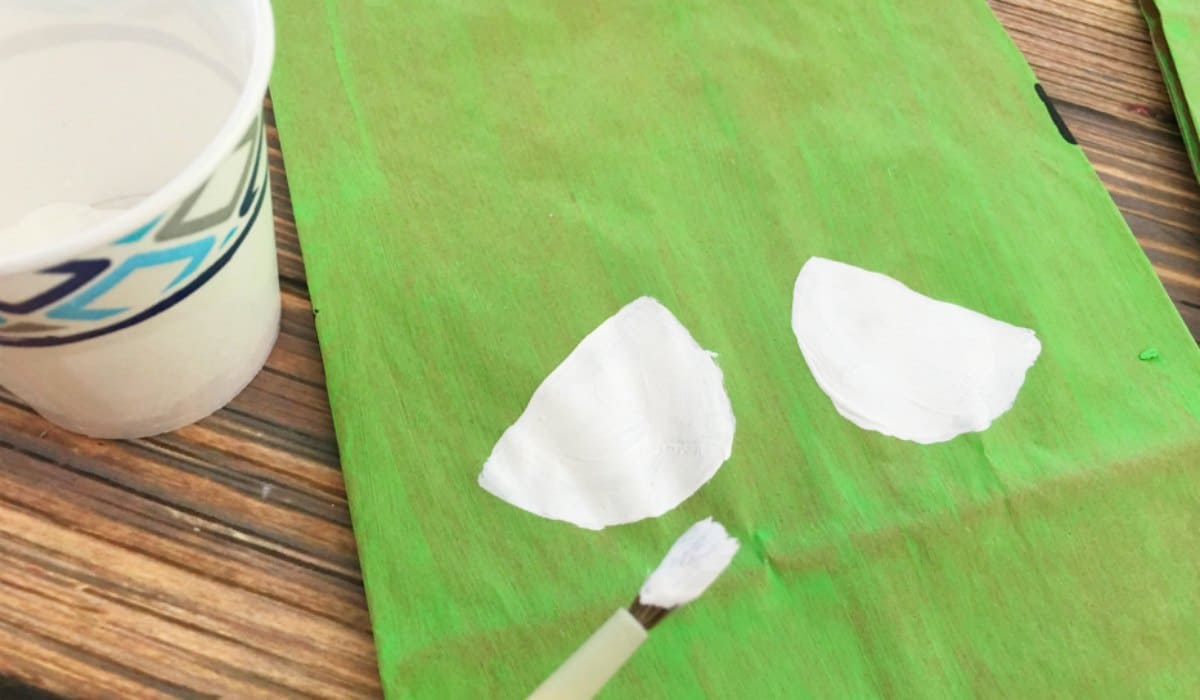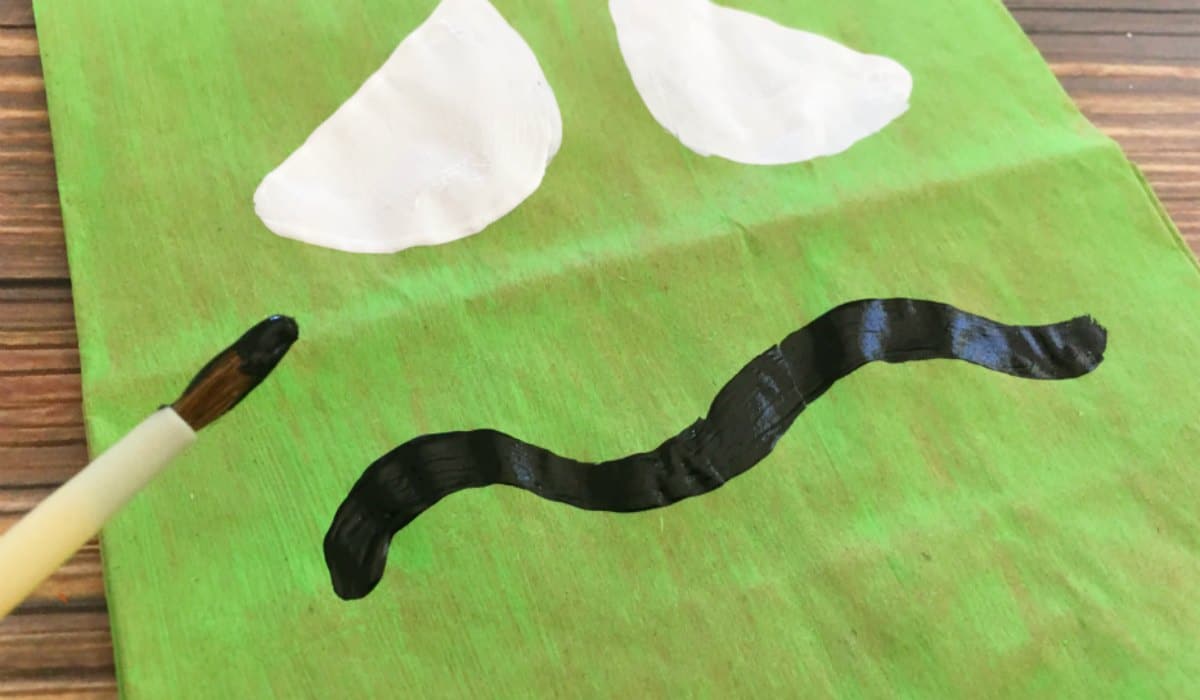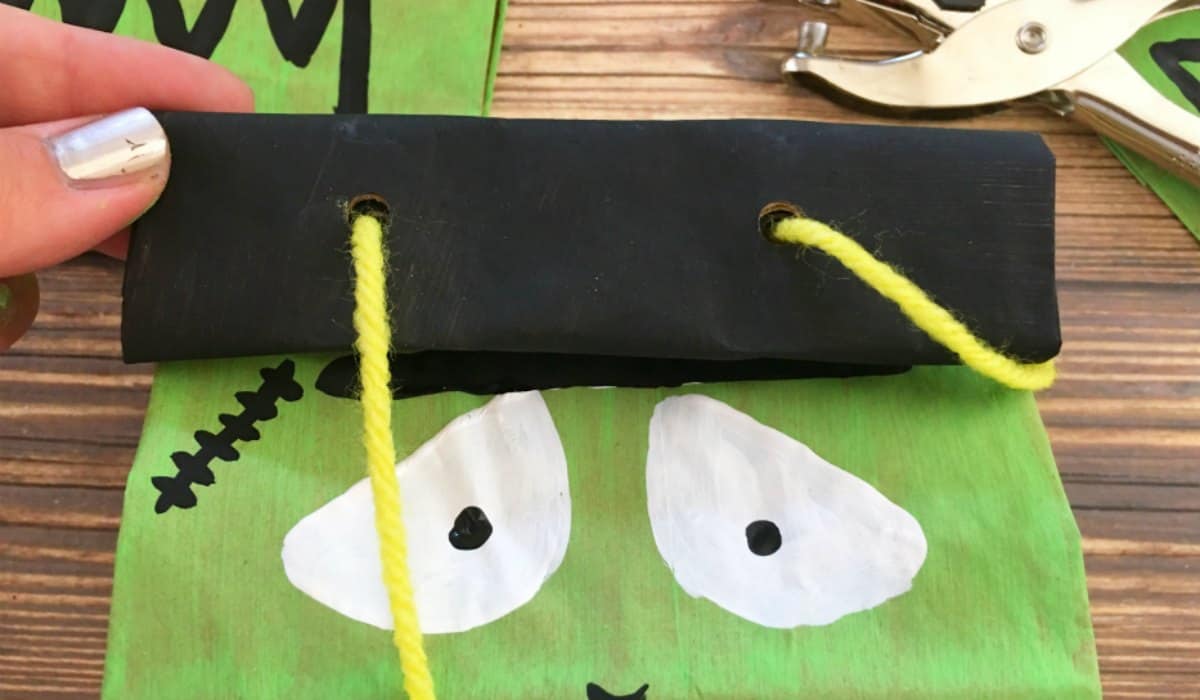 Feel free to Pin It on Pinterest with this photo below: