Homemade Coca-Cola Salt n Pepper Shakers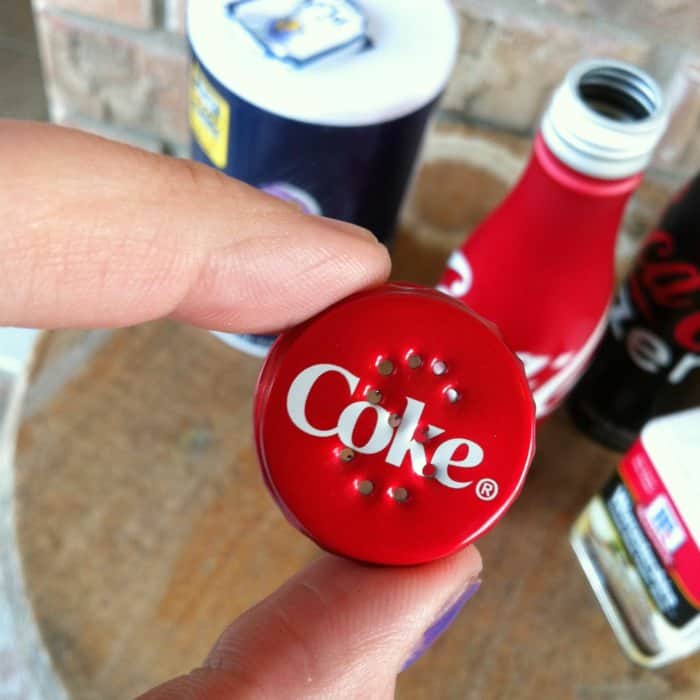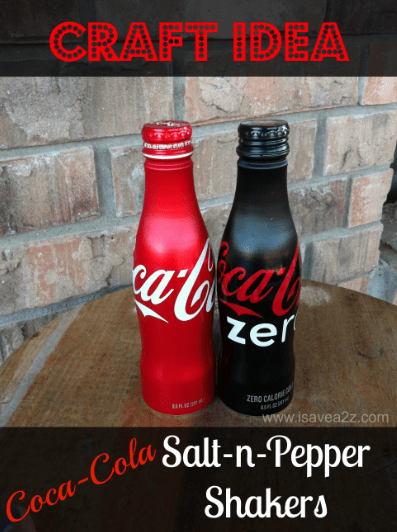 Homemade Coca-Cola Salt n Pepper Shakers
Are you a Coke fan?  You've got to check out these adorable Coca-Cola Salt N Pepper Shakers I just made!  Well, actually I have to credit my dad for making them but it was my idea!  lol…  (Thanks Dad!)
I was at our local cupcake shop (Gigi's Cupcakes in Cedar Park at Ranch 1890) and I noticed the cutest little Coca-Cola containers in their drink station.  Instantly I had to have them to make salt-n-pepper shakers!  I wasn't exactly sure how I would do it but I was going to make it happen!
Here's what you need to get started:
Coca-Cola Aluminum Bottle (They come in Black, Red and Silver) I choose Red for the salt and a Black bottle for the pepper.
I used a Dental Probe that I purchase here on Amazon.
Black marker
Directions:
First, drink that delicious bottle of bubbly!
Next, take the top and mark out the design.  You can do a "S" for Salt and a "P" for Pepper if you are using the same color containers.  You could also just poke a couple of holes in the top too.  (see both examples below)
Finally, Fill them up and display them!  Voila!  How easy was that?!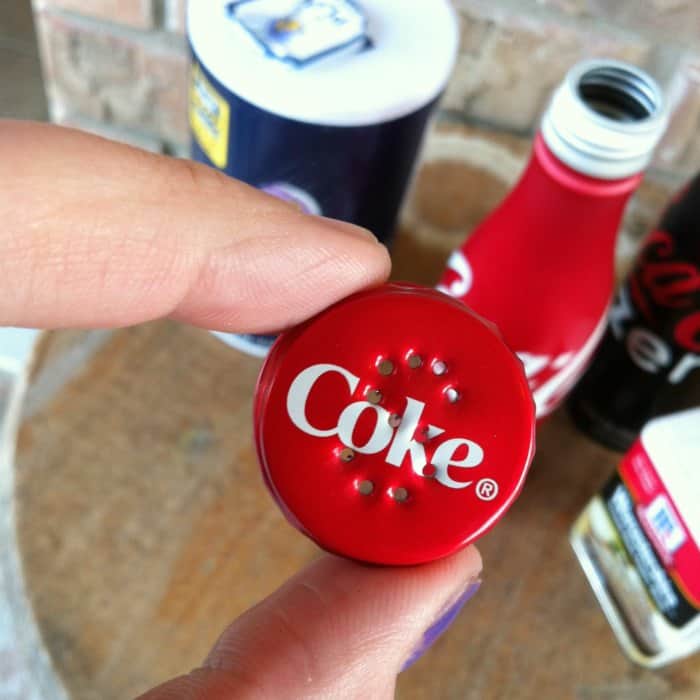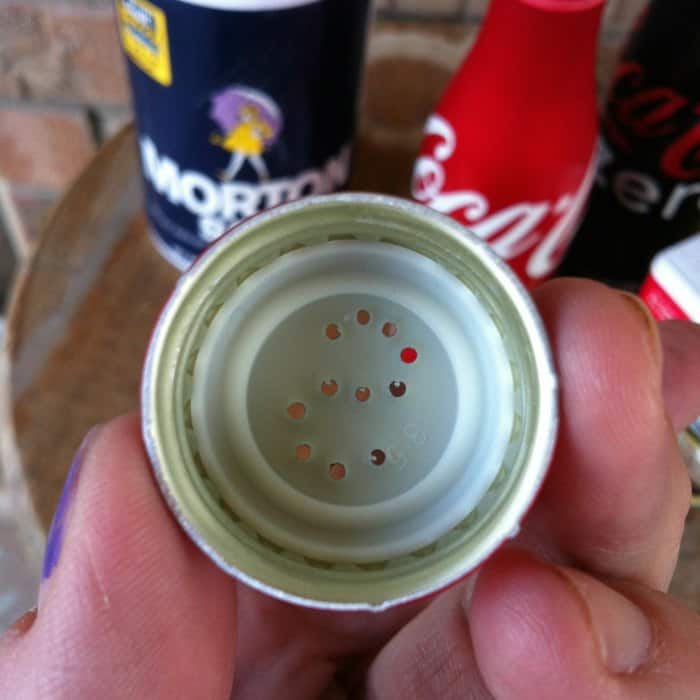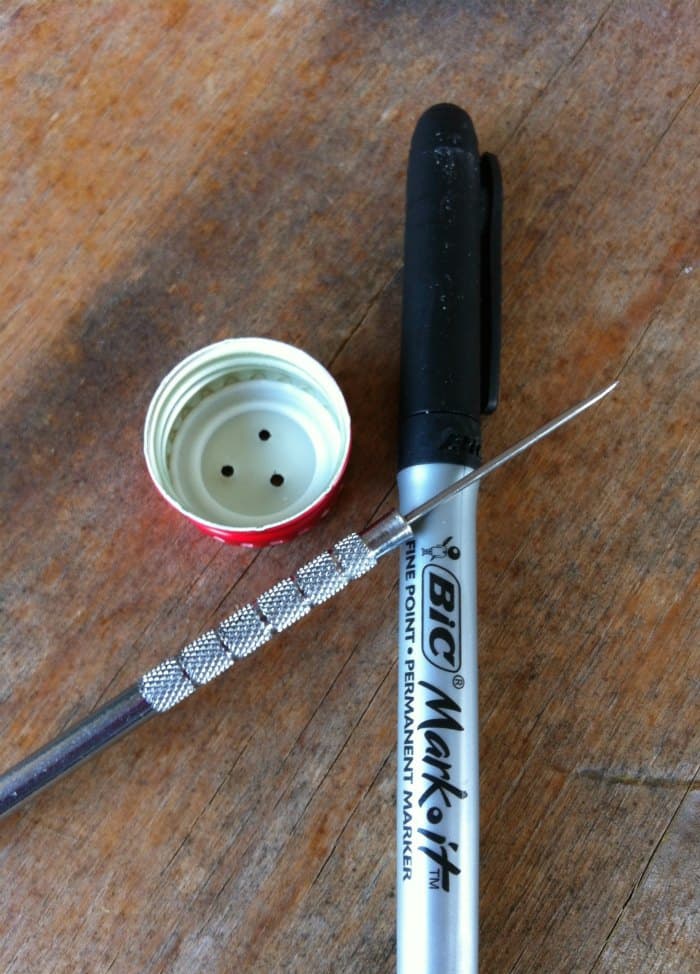 Don't throw away those super cute Coca-Cola bottles!  Recycle them into a cute set of salt-n-pepper shakers!
This would make a super cute homemade gift idea for the Ultimate Coke Fan too!
Next, I might try and make them out of the glass Coca-Cola bottles similar to these here:
Enjoy and Stay Crafty My Friends!