Top 8 Easy to Make Pizza Recipes
Top 8 Easy to Make Pizza Recipes
Here's a round up of the Top 8 "Easy to Make" Pizza Recipes that we've tried!  It's amazing how many different versions of dough you can make from already made stuff in the grocery store.  You could definitely make your own pizza dough too but this is a list specifically for easy to make recipes only.  Sometimes you just need to do easy because life happens!  These are my go to recipes when I run out of time for dinner.  Some of these are also really good snack ideas for the game too.  Either way,  I'm certain you will enjoy them as much as I do once get to taste them.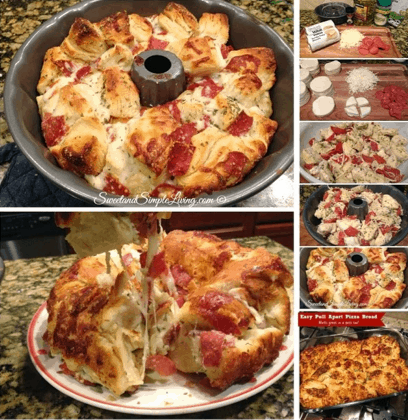 This easy pull apart pizza bread recipe gets to be at the top of the list because it's our favorite!  Who would have ever thought you could make a pizza from a monkey bread technique?  The seasonings are amazing and the technique used to spread the seasonings on the dough gives you the perfect flavor for every single bite!  Love this recipe!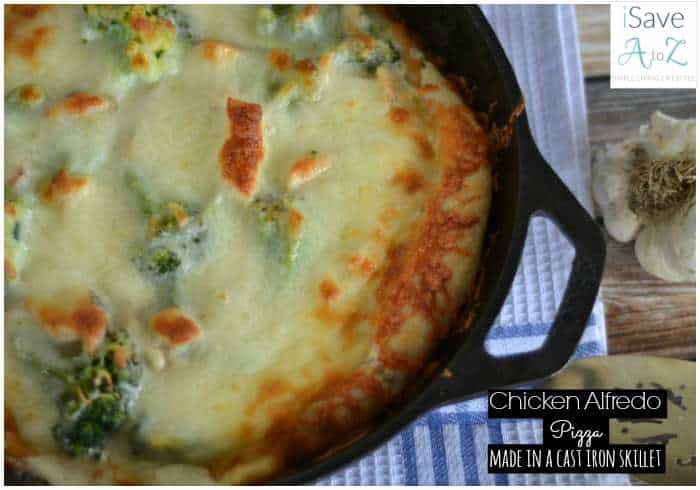 This time we have a simple recipe that calls for a white sauce.  We love all things Alfredo so this is definitely a popular one in our house.  You can make this in the cast iron skillet and let me tell you something,  you have never tried a better crust than the crust that has been baked in a cast iron skillet.  Holy moly it's to die for!
This recipe is partially homemade because the dough is from a can.  These pizza rolls are more like pizza dippers.  We've made them long and narrow and stuffed all the toppings inside the roll itself.  This makes the PERFECT dipping pizza!  We also like to sprinkle the top with a tiny amount of cheese because it becomes a perfect tasty crust on the outside too.  YUM!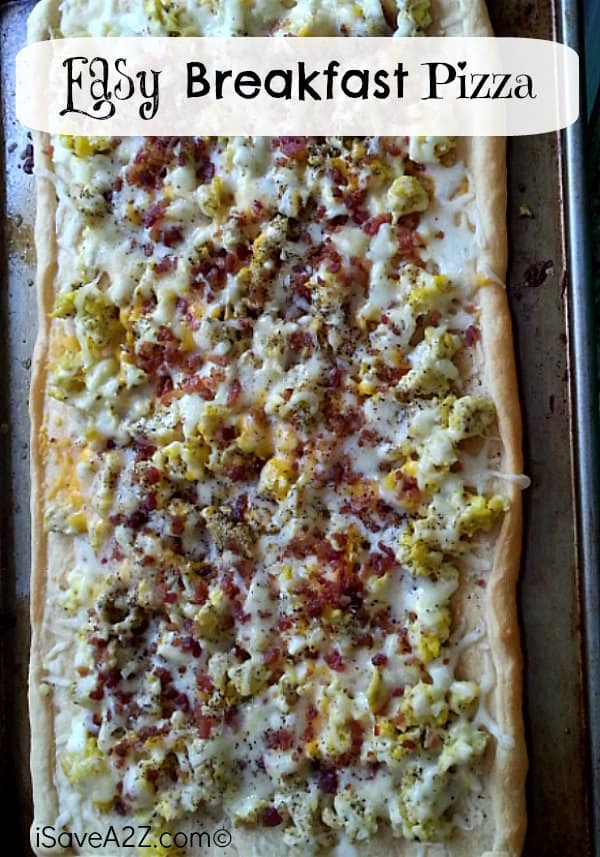 Pizza for breakfast?!  Sure, why not!  Serve them up this hot pizza made with all sorts of ingredients you normally eat for breakfast.  You can't go wrong with bacon, egg and cheese!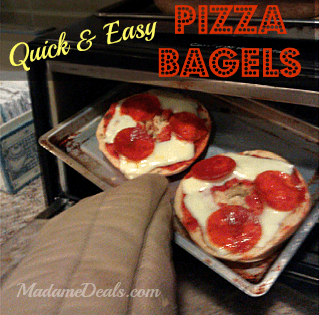 If you have a toaster oven with a few ingredients like bagels, cheese, sauce and pepperoni then you have a super easy dinner idea.  My kids love to create their own special versions of Pizza Bagels themselves.  This is a fun recipe to get kids interested in cooking at a young age.
Pizza Cupcakes (Pizza made in a tin muffin pan)
I love making lots of recipes in a muffin tin and this one is perfect for those who love a thick crust (like my husband does!).  You can add any toppings you want or keep it simple with just cheese and sauce on top.  This one is my favorite for a snack idea.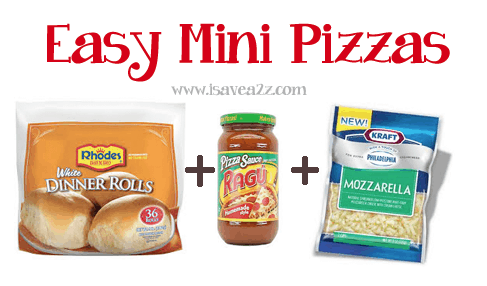 There are many different ready made doughs to choose from in the store but we have a favorite.  Hands down one of the best frozen doughs I've ever tried!  We've also included a healthier option in this article that has no bread!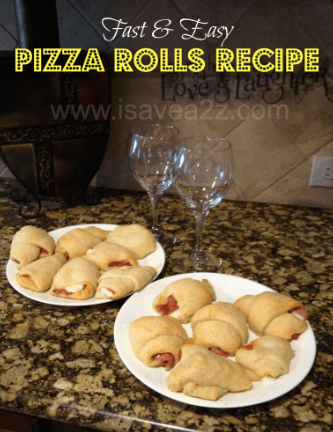 Croissant dough also makes the list because it's light and buttery.  You can put a little of your favorite sauce in this type recipe or you can just eat it plan with cheese and pepperoni, sausage, bacon or ham!  Either way to buttery taste from the dough really makes this one a fun snack or quick dinner idea.
What are your favorite pizza combinations?  I love pepperoni or sausage but there I days I like sliced tomatoes and cheese.  It all depends on my mood and how much time I have.