Strawberry Banana Green Tea Smoothie
Strawberry Banana Green Tea Smoothie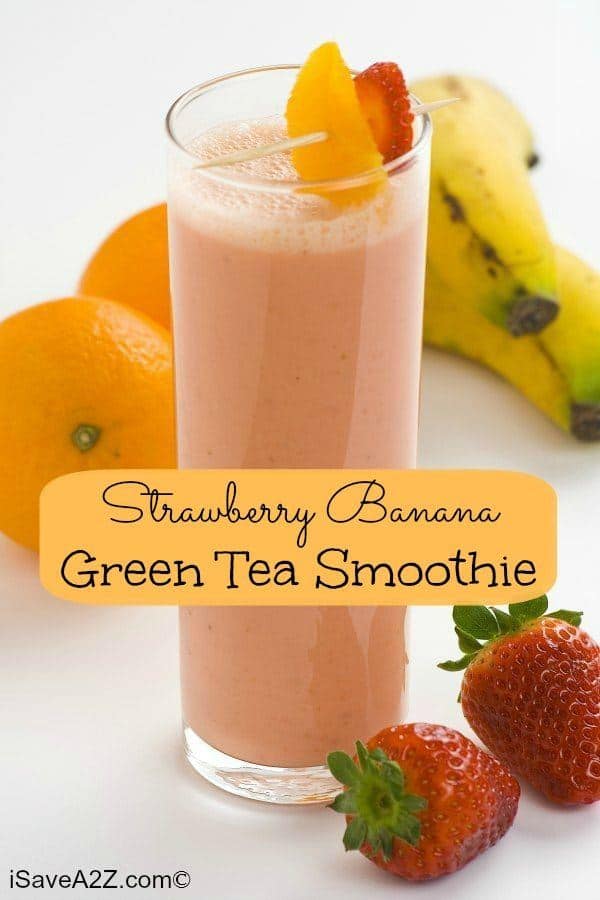 I have come across a lot of information about green tea and how good it is for you. From what I have read, it helps with energy levels, is loaded with antioxidants and can help with weight issues. Because I am hypothyroid, I battle almost all of these issues so I'm always up to try something new. I have to share this Strawberry Banana Green Tea Smoothie Recipe that I came across. I like to have smoothies for breakfast anyway, so I was eager to try this one. They're so easy to throw together and I can take it on the go if I need to.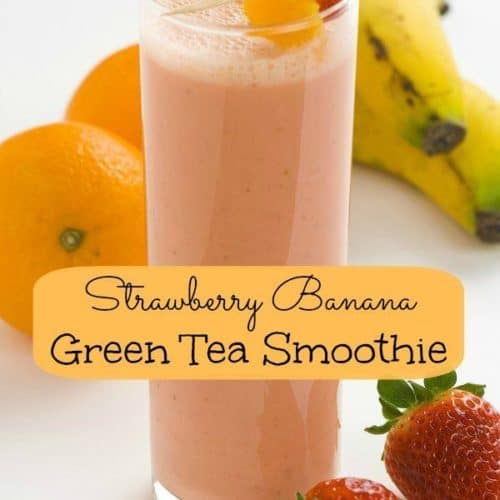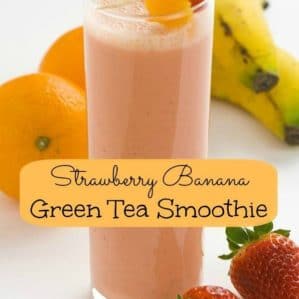 Strawberry Banana Green Tea Smoothie
Ingredients
1/2

teaspoon

of green tea powder

1

tablespoon

of honey

optional

1 1/4

cups

of almond or coconut milk

1/4

cup

of frozen orange juice concentrate

1

banana

sliced and frozen

1/2

cup

of diced frozen strawberries

1/4

teaspoon

of finely grated orange zest

1

teaspoon

vanilla extract
Instructions
Put all ingredients into the blender.

Start of slow or pulse the machine a few times and work your way up to a higher speed. Mix until smooth and creamy.
Nutrition facts are provided as a courtesy.
If you have your strawberries and banana frozen ahead of time, then there is almost no prep work to be done for this Strawberry Banana Green Tea Smoothie! Because we do a lot of smoothies in our house, I always keep frozen fruit in the freezer. You may be wondering about the green tea powder. I have loose leaf green tea, but this is not the same thing. You may or may not be able to find the powder in your regular grocery store. Don't worry! You can order Green Tea Powder and have it delivered right to your door. Or, you should also be able to find it at Whole Foods and most Asian markets. Since I don't have a Whole Foods or Asian market close to me, it's easier just to order it.
We also have several other smoothie recipes and you can see them all HERE!
Enjoy!