Wendy's Chili Copycat Recipe
Wendy's Chili Recipe
Do you love Wendy's Chili? I have a Wendy's Chili recipe that you are gonna love!!! The spice combination makes this recipe amazing! This won't take you all day to make it either. The right spices, mixed with fresh veggies is a perfect combo. I served this one in a bread bowl but that was a mistake because all the kids were fighting over which one got the bowl exclusively to themselves. They just didn't want to share it. Wendy's Copycat Chili Recipe is so simple to make.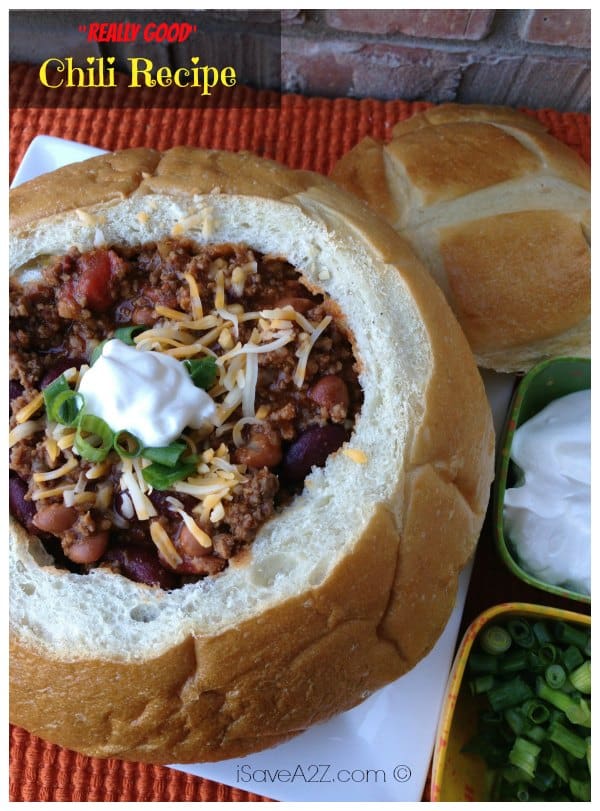 Here is the Wendy's copycat chili recipe below. This is the closest copycat chili recipe I have found, after many attempts of perfecting this recipe.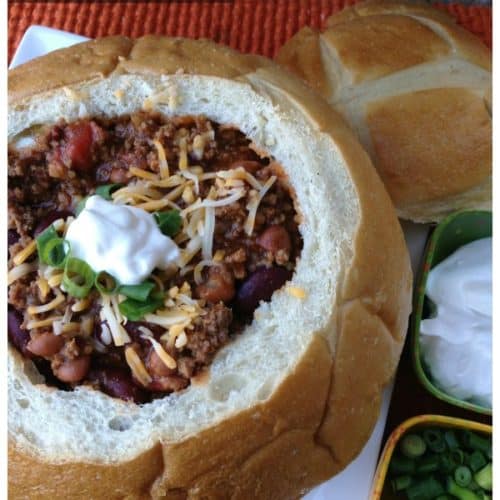 Wendy's Chili Copycat Recipe
This is one of the best Wendy's Chili Copycat Recipes I've ever tried to date!
Instructions
Brown Ground Beef and drain.

Add water, boil and drain to eliminate more fat.

Place in large pot and add all ingredients,

Bring to a boil, reduce heat, cover and simmer for 2-3 hours stirring every 15 minutes.
Nutrition facts are provided as a courtesy.
Wendy's Chili Recipe
There is a tip we need to tell you about if you do plan on serving your chili in a bread bowl. Be sure to put cheese in the bread bowl before you put the hot chili in it. This will create a protective barrier from the bread so the juices don't seep through and cause your bread bowl the fail. Works perfectly every time! Here are a few photos to show you our exact process:

Wendy's Copycat Chili Recipe
Doesn't that look scrumptious?! You can serve your chili with sour cream, green onions, shredded cheese and maybe even Fritos (my family loves Fritos!). Did you know they now make lower sodium Fritos Corn Chips?! I've tried them and they are awesome! No one even noticed the difference! This is the best chili recipe. Hearty, meaty, and a tasty chili recipe the whole family can enjoy.