5 Reasons Avocado Should Be In Your Diet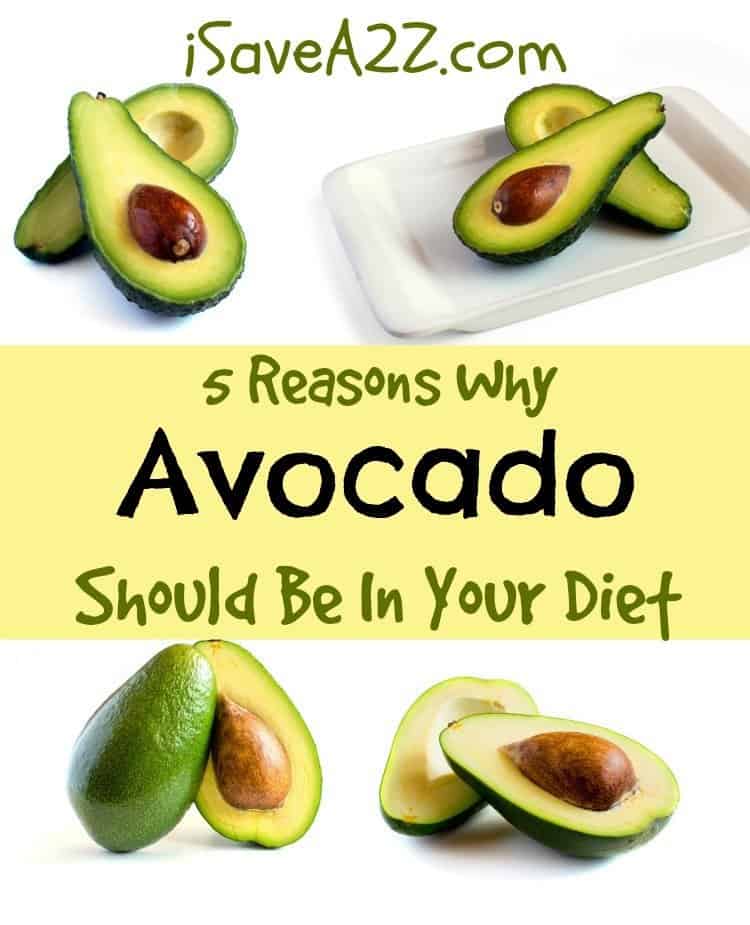 5 Reasons Avocado Should Be In Your Diet
Avocado is one of the most flavorful foods on the planet and it is often overlooked. The reasons for this is because it can sometimes be considered a "one trick pony" of sorts. Let it be said and shouted from the mountaintops!
Avocado is not only for guacamole! Avocado is actually fantastic in a number of other ways as well. Often thought of as a veggie, avocado is not a vegetable at all but a fruit. Here are several wonderful reasons to add this flavorful chocie to your regular diet:
Avocado lowers cholesterol
In fact, it lowers the toughest cholesterol for many to control…the LDL or "bad" stuff. Cholesterol has been a killer for far too long and all the ways we can combat high cholesterol should be brought to bear. Eating some avocado is actually a pleasurable way of doing it so why not? We need to take the easy ones when we can get them, right?
Avocado can be prepared many ways
Although the majority crush it up and use it as an ingredient in recipes, avocado is actually quite good straight away. Many folks love serving it as an addition to certain dishes like veggies or potatoes. The key is to serve it quickly after cutting as it browns rather fast. Also, cooking it can make it taste acrid. Instead, serve it raw and fresh.
Avocados have the "good" fats
Like anything, you have to eat in moderation. Avocados have what is called monounsaturated fats and they are by and large healthy. This can really help you out when it comes to getting good fats, but again, moderation is key. Even the good for you stuff is bad when you have too much of it.
Avocados are loaded with dietary fiber
This is great when it comes to lowering blood cholesterol and glucose. Why not be healthy while you enjoy something delicious? So often we complicate things and try to avoid what is good for us. Avocados are fantastic and they are good for us. That is a win-win in my book!
Avocados make these awesome recipes!
What good is a yummy ingredient without a tasty recipe or two? Check out these awesome avocado recipes found right here on our site! Just click the link to go to the recipes:
The Bacon Avocado Grilled Cheese Sandwich
Be sure to pin this for later!