Copycat Cracker Barrel Fried Apples

Copycat Cracker Barrel Fried Apples
Check out our neat and amazing recipe for our super great Copycat Cracker Barrel Fried Apples! If you have been looking for a great recipe for some absolutely amazing fried apples, then you can look no further! The recipe below will bring you through all of the steps that you will need to take in order to make these amazing Copycat Cracker Barrel Fried Apples! If you are looking for some more copycat recipes, then be sure to check out our Copycat Nutella Recipe, our Copycat Pumpkin Spice Latte, or even our great Copycat Bang Bang Shrimp Recipe!
If you are a fan of all of these great copycat recipes, then you will be sure to enjoy this great cookbook filled with nothing but copycat recipes! Now you can eat out for dinner, in your very own home! There's nothing better than having the food you love right at your very own kitchen! With all of these recipes that we have given you, there should never be an issue when it comes to finding a recipe for whatever you are trying to make!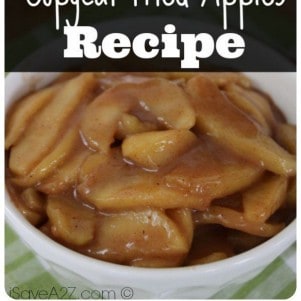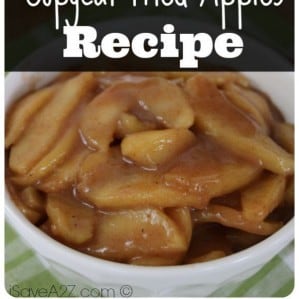 Copycat Cracker Barrel Fried Apples
Instructions
Core, peel and cut apples into 1/4" wedges.

Melt butter in a large skillet over low heat.

Place apples in a single layer in skillet.

Top with top with lemon juice then brown sugar and spices.

Cover and simmer over low heat until tender.

Remove apples from skillet leaving juices.

In a small bowl whisk together 1/2 cup apple cider and cornstarch until bended with no lumps.

Whisk this mixture into juices in skillet stirring constantly over medium heat until thickened.

Pour over apples and mix to coat.
Nutrition facts are provided as a courtesy.