Crock Pot Spaghetti Sauce

Check out our neat and amazing recipe for our super delicious Crock Pot Spaghetti Sauce! If you have been looking for an amazing tasting sauce for the noodles you are, or plan on, preparing, then this recipe will be perfect for you! The recipe below will bring you through all of the steps that you will need to take in order to make this absolutely amazing Crock Pot Spaghetti Sauce! If you like this recipe, then you should be sure to check out our other great recipes! Such as our Easy Pasta Salad Recipe, our Crockpot Baked Pasta Recipe, our Easy Chicken Capri Pasta Recipe, or even our Easy Chicken Alfredo Recipe!
If you are looking for some more pasta recipes, then you came to the right place! There is this neat cook book here filled with many and plenty of different pasta recipes for you to try on your own! With all of these delicious and unique pasta recipes, there should be no reason for you to be at a loss when it comes to finding any more pasta recipes that look and taste delicious! Once you try these recipes, you will find there will be no other pasta related dish that you haven't tried!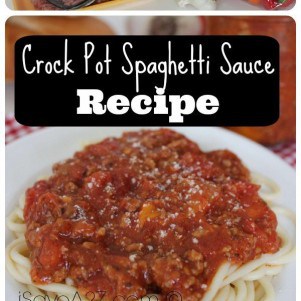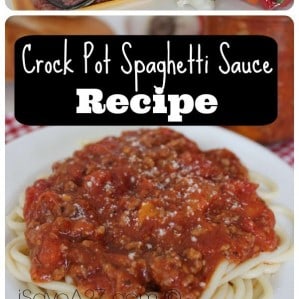 Crock Pot Spaghetti Sauce
Instructions
Heat olive oil in a large skillet over medium.

Crumble and brown ground beef and sausage, along with onion and garlic.

Drain excess fat.

Place meat mixture into slow cooker.

Add remaining ingredients.

Cover and cook on low for 8 hours or high for 4 hours.
Nutrition facts are provided as a courtesy.