Favorite Thanksgiving Dessert Recipes
Favorite Thanksgiving Dessert Recipes
Don't you love that during the holidays there is an entire table dedicated to your Favorite Thanksgiving Dessert Recipes? And how about the fact that it is totally acceptable to have more than one dessert or keep returning to the table? I'm so glad our Thanksgiving dinner is very non-formal and we can wear comfortable and stretchy clothes! I'm really starting to get into the holiday spirit so I wanted to share some of my Favorite Thanksgiving Dessert Recipes.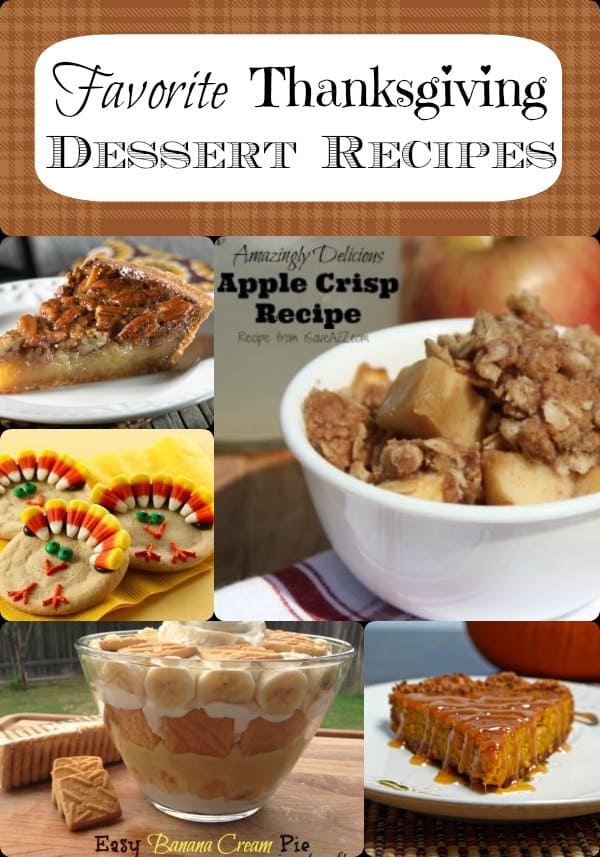 I have to start with our Easy Banana Cream Pie Recipe! This is the same idea as Banana Pudding with a slight change. I know that Banana Cream Pie or Banana Pudding may not scream "Holiday's" to some people but it is a staple at all of our family functions! I'm pretty sure my husband eats in such a hurry just to be the first one to this dessert 🙂
An absolute favorite and very popular dessert amongst our readers is our Homemade Pumpkin Pie Recipe!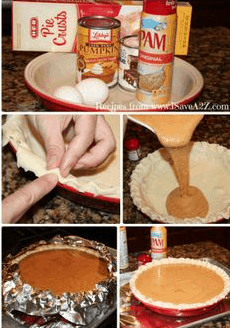 We have also made this same exact recipe in to a Nutella Pumpkin Pie too!  Both are exceptionally good!  I mean really good!  Totally worth try!  You would be missing out if you didn't try it!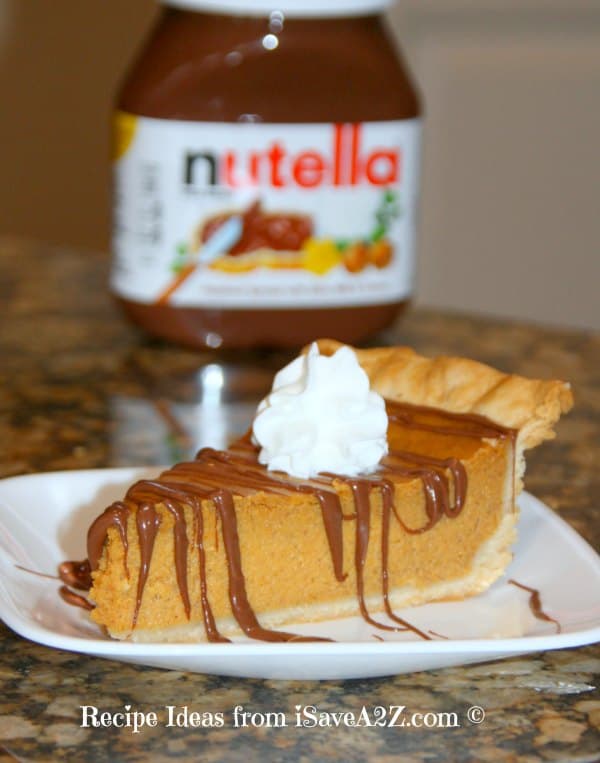 One thing that is sure to put anyone in the holiday spirit is a dessert with warm baked apples! There are so many ways to do an apple dessert so I had to include my favorite Apple Crumble Recipes. You can check out our Best Apple Crisp Recipe Ever or get even more ideas with our favorite Apple Crumble Recipes. There are bars, cupcakes and even an Apple Crumble Pudding!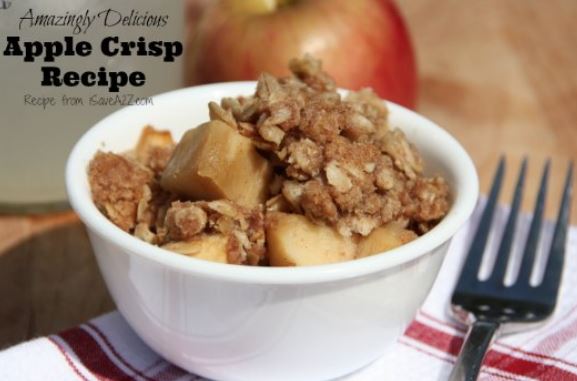 This Easy Cranberry Applesauce recipe is absolutely delicious!  It's perfect served warm or you can serve it cold poured over a scoop of vanilla ice cream.  We love it both was!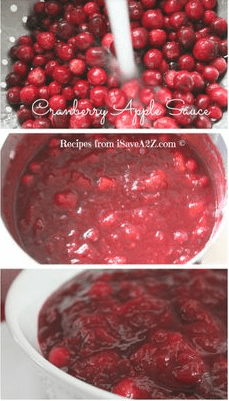 A really good cookie is another must have for holiday dinners. I absolutely LOVE these little turkey cookies! We made these for my son's class party one year and they were a total hit! The kids got to help make them and they were gobbled up in a hurry!
Photo credit by Pillsbury
Any good dessert table just isn't complete until there's a Pecan Pie! We have one person in our family who is responsible for making this yummy goodness every year, and she pretty much has it mastered! I like to add a small scoop of vanilla bean ice cream to the top of mine.
Photo credit by Snackpicks
Of course, we could not do our Favorite Thanksgiving Dessert Recipes without a Pumpkin Pie! This by far is my kids absolute favorite dessert during the holidays. The thing that I love about this recipe is the gingersnap cookie crust and salted caramel sauce drizzled on top! Oh yes….you read that right SALTED CARAMEL SAUCE. This looks so delicious!!
Photo credit by Closet Cooking
If you have other Favorite Thanksgiving Dessert Recipes that you'd like to share, please let us know! We always like to try new stuff.
Oh and before I forget, check out our "give thanks" decorations collection and guide found here!  You are going to LOVE all the ideas we've found!