Homemade Onion Rings Recipe
If you love onion rings, learn how to make onion rings at home. These homemade onion rings taste even better than take-out. Give this onion ring recipe a try for dinner tonight.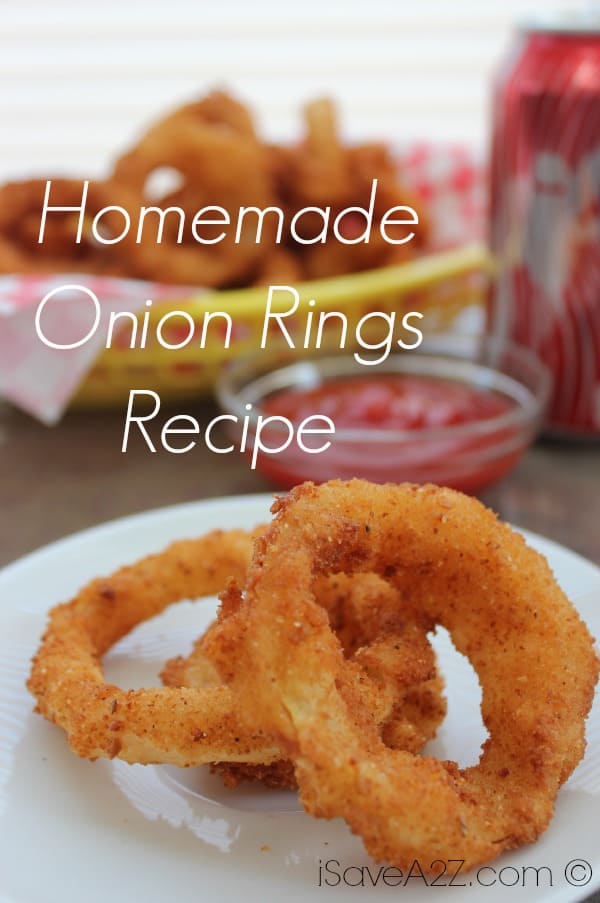 Homemade Onion Rings
Check out our new Homemade Onion Rings Recipe! I know a great number of people enjoy these great sides at your local fast food restaurant, but wouldn't it be better if you could make it from your own home?
This captures the great idea of this fast food snack, and brings in the delicious taste of homemade food! These go great as appetizers too! Some other great appetizers would be out Bacon Cheddar Garlic Bread and our Crockpot French Onion Soup! Both are worth trying out too!
You might also like these Fast Food Makeovers!
How To Make Onion Rings
Check out the recipe with easy step-by-step directions below, to learn how to make onion rings in no time.
Love onion rings? Here are more side dish recipes to try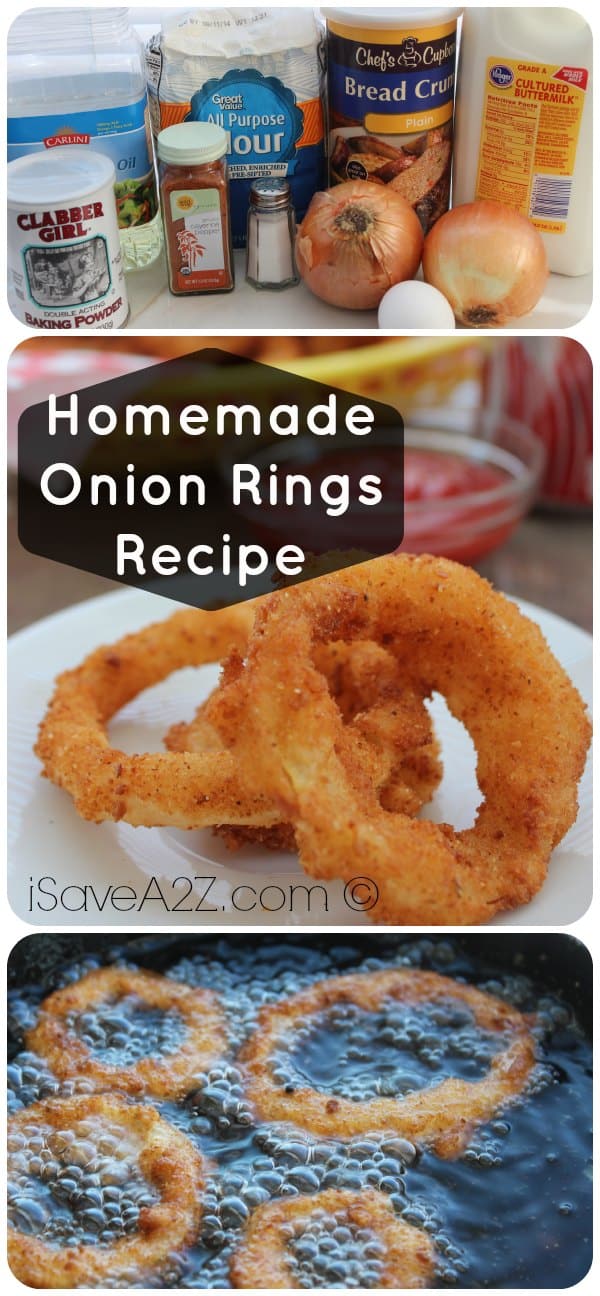 Homemade Onion Rings Recipe
Instructions
Cut onions into 1/4 inch slices and separate into rings.

Place onions in a bowl.

Add buttermilk and refrigerate for 15 minutes.

Heat the oil to 365-370.

In a small bowl, stir together the flour, baking powder, salt and cayenne.

Dip the onion slices into the flour mixture until they are all coated; set aside. Pour the buttermilk from the bowl into the flour mixture add the water, the egg and stir until blended using a fork.

Dip the floured rings into the batter to coat, then place on a wire rack to drain.

Spread the bread crumbs out on a plate or shallow dish. Dip the onion rings into the crumbs opn both sides to coat.

Deep fry a few at a time for 2 to 3 minutes, or until golden brown (turning midway).

Place on paper towels to drain.

Salt to taste.
Nutrition facts are provided as a courtesy.
Onion Rings