Lettuce Wrap Tacos
Check out our amazing recipe for our super delicious Lettuce Wrap Tacos! If you have ben looking for some great and healthy recipes like these Lettuce Wrap Tacos, then you can look no further! The recipe below will bring you step by step into making these absolutely amazing Lettuce Wrap Tacos! If you like this recipe, then be sure to check out our Mushroom Tacos Recipe, our Crockpot Chicken Tacos Recipe, our Homemade Taco Seasoning Recipe, or even our Easy Homemade Taco Salad Recipe!
If you happened to like this recipe, or even any of the other recipes we have listed here, then you are in luck! If you like tacos, and you want to try out some different kinds of tacos, then you should check out this great cookbook filled with 300 different taco recipes! That is almost enough recipes to have a different taco each day of the year! If you are the ultimate taco lover, or even if you just want to try some different tacos every now and then, then this cookbook of 300 taco recipes will be absolutely perfect for you! Don't wait, get those tacos you love!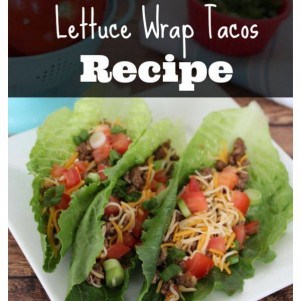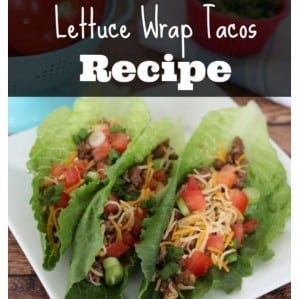 Lettuce Wrap Tacos
Instructions
Brown meat and drain excess grease.

Add water and taco seasoning (either recipe above or ready-made) and heat on medium until liquid reduces, stirring occasionally.

Separate romaine leaves trimming any excessive stalks on end.

Place about 1/4 cup of taco meat on each leaf.

Top with cheese and tomatoes.

Add any additional toppings you desire and serve immediately.
Nutrition facts are provided as a courtesy.